And the Liebster Goes To....
The liebster is an award passed from blogger to blogger, in an effort for us to all discover new blogs that have so far laid undiscovered. I am incredibly pleased to accept my nomination from Julie at
The World in Between
.
The Rules are:
Liebster Award Rules
1. Acknowledge the blog who nominated you and display the award
2. Answer eleven questions that the blogger gives you
3. Give eleven random facts about yourself
4. Nominate between five & eleven blogs that you think deserve the award (with less than 200 followers)
5. Let the bloggers know you have nominated them
6. Give them eleven questions to answer
How do you come up with topics to write about?
I write about where I've been, and where I want to go. I also write about places to visit in the UK, as it's such a destination for people who don't come from here! If I'm coming up for a trip & don't have anything "fresh" to say I'll use
throwback Thursday
or photo Friday. At some point I plan on writing more about living in Fuerteventura, as I haven't covered that at all on this blog yet.
Do you research trips before you go? And if so, how?
Oh God, yes. I'm a bit of a control freak in that respect. I need to know EVERYTHING, I am crap at leaving things to the last minute and booking things on a whim. For example, when I visit
Iceland
in October I land early in the morning & can't check into my hostel until mid- afternoon. A girl I work with visited Iceland & went straight from the airport to the Blue Lagoon before heading to her accommodation. Now I want to do that, just working out the logistics. If I'm researching a place then I'll use Rough Guides, Lonely Planet, other blogs, ask friends who've already been there.
Do your family and friends support your travel?
On the whole, yes. Sometimes I get the impression that people don't understand what I do. I get called "brave" a lot. Though I don't think I am, I mean I use tour company's for longer trip's, and so far I've only been to countries an hour or so away and just for a weekend. My only real backpacking trip was through
Spain
& I speak Spanish so it wasn't like I was totally alienated whilst I was there.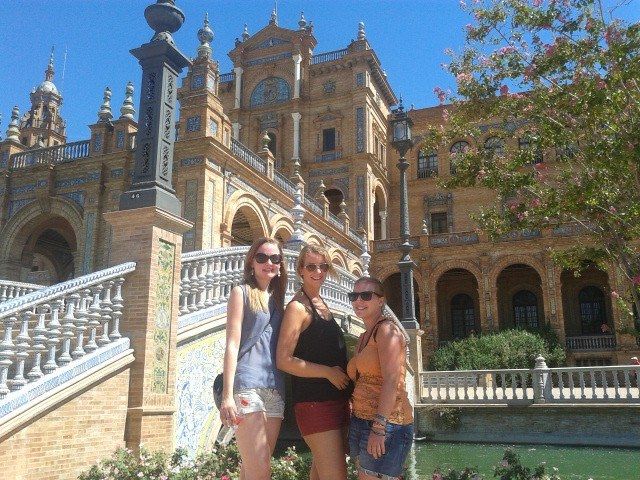 My Best Travel Friends, Kathy & Joyce
Where is your current home?
I live in Dorset, UK with my dog, parents, brother and our really vicious African Grey Parrot.
Where were you born?
Poole, Dorset.
What is your favorite trip ever? And why?
The one I'm writing about now, my trip from San Sebastian to Prague, mostly with
Busabout
.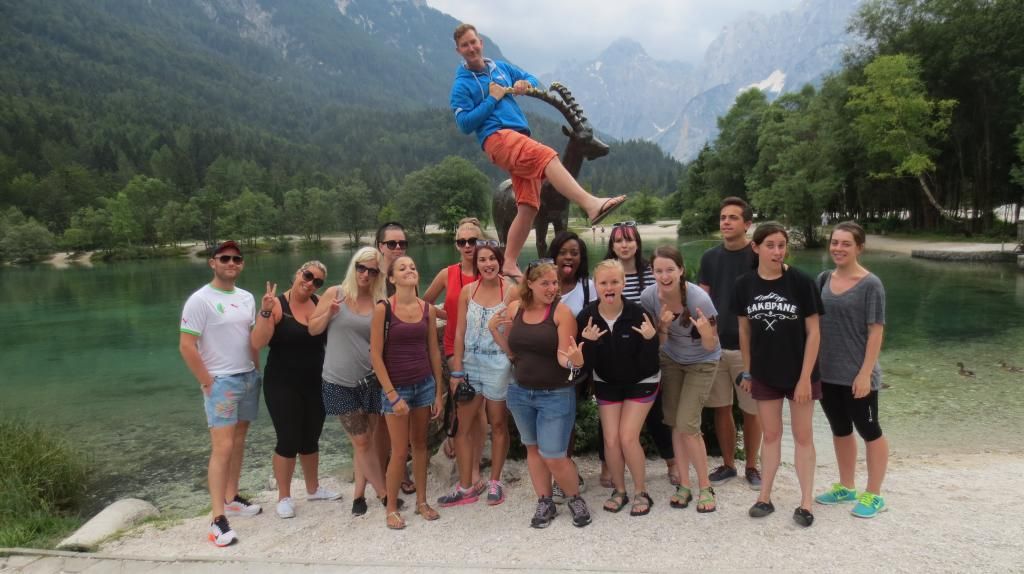 my amazing Boho group
Why do you write a blog?
I think I was one of the first ever bloggers, I used to have UJournal before it closed down and after that I got a LiveJournal. I've been using it since 2004 but it's been incredibly neglected since I started travel blogging. I started this one mainly because I really wanted to have somewhere that I can look back over my travels in 20, or 30 years, or how long, and remember the incredible things I did.
What is your single dream destination you have not yet visited?
Just one?! I really want to visit San Francisco, it was the first place I looked at going and staying in a hostel, but there are just so many places I want to go! I feel like I will never get to Australia because it is on the other side of the world, and I so badly want to go!
Who is your favorite travel writer? (and if you don't have one – a favorite blogger?)
Bill Bryson, of course! I also really loved It's Not About the Tapas by Polly Williams. I can't choose a travel blogger, I do have a favourite but I have so many blogger friends who I don't want to offend, because they are all stunning!
Describe a memorable meal from your travels?
Pork Knuckle FTW!
Oktoberfest
was the first real solo travel adventure I did (I went to
Amsterdam
first, but had a friend in the city, so I feel that was cheating). The first meal I got introduced to was Pork Knuckle (Schweinhaxe in German) & I ate it EVERY. DAY. Since then I've had it in
Zakopane, Poland
and Bratislava, Slovakia. The Oktoberfest ones were the absolute best.
My first ever experience of Schweinhaxe
What do you do to improve your writing quality?
Erm, this is a good question. I don't really know? I've written stories since I could hold a pen, and as I mentioned above I've blogged, and what not, for years. I also participate in NaNoWriMo in November (so anyone who wants to write guest posts for me hit the contact form, please).
11 Facts About Me
1. I do not have a single stamp in my passport.
2. I have never been to Scotland, N. Ireland or Ireland.
3. I dropped out of school to move to the Canary Islands.
4. My dog is Canarian, I flew him home with me when I moved back to the UK.
5. I am only 4ft 10.
6. Since visiting Slovenia (& perhaps even before), I want to live there.
7. My 'real' job is waitressing (tho' I swear I spend more hours doing this).
8. My favourite book is Good Omens by Terry Pratchett & Neil Gaiman.
9. I have a birthmark in my eye.
10. I have 5 tattoos, including "Always" on my ribs from Harry Potter.
11. I really hate baked beans, and get freaked out if one touches me- I won't eat from a plate that's had them on if they've been scraped off.
My Liebster Nominations
I've only chosen 5 blogs to nominate, but they are all blogs I read & enjoy (altho some of them have a few more than 200 followers, but they're awesome):
1. Olivia at
Halfway Somewhere
2. Jaclyn at
Jaclyn's Jaunts
3. Julia at
Jetlagged Julia
4. Clare at
Need Another Holiday
5. Caitlyn at
Olympic Wanderings
Your Questions Are:
1 Are you a light or heavy packer?
2 What is the one item you won't travel without?
3 Where has been your favourite destination to date?
4 What is your best travel experience?
5 If you could only go to one more place where would you choose?
6 How do you travel? In between work, full time or for work?
7 Have you ever had to battle to travel the way you want to?
8 Have you, or would you live abroad? If you have what are the best and worst things about doing so?
9 How many stamps have you got in your passport? Which one is prettiest?
10 How would you describe your travel style?
11 Where next...?