Getting my Gaudi Fix in Barcelona
The next- very brief- stop on my travels was
Barcelona
. It was a bit of a theme in my trip, returning to places I had previously been, including
Split
,
Slovakia
(again briefly),and
Prague
. Despite having spent three days in Barcelona at the end of 2012, I didn't manage to fit in all the
Gaudi site's
I'd wanted to, so I decided that I'd spend my afternoon in the city exploring La Pedrera.
Outside La Pedrera in November 2012
I arrived at Barna Sants around 1,30pm & had given myself an hour to get from the station to
La Pedrera
. From Barna Sants you need to take either the green or blue line to Diagonal where, if you leave at the right exit you will come out by Starbucks on Passeig de Gracia (more or less opposite La Pedrera). I, of course, managed to come out at the wrong exit! Not all was lost, though, there was a lovely (& cheap) bakery and it was lunch time so I grabbed a bocadillo & walked in the direction I thought Passeig de Gracia would be in. I was, surprisingly, headed in the right direction only a block or so down from where I thought I should be.
Although I had been forewarned, it still shocked me to see La Pedrera under a huge white sheet. There is maintenance being done on the outside of the building, currently, to keep the fabulous tourist destination we all want to visit (hence me using the external pictures I took 18 months previously) the way we expect to find it. I still can't wrap my head around why they're doing the work during peak tourist season, though.
Me outside La Pedrera in November 2012


Having previously been to the city in the winter, it was so much busier than I expected. Not in a crazy way, but I just remember the streets being so much emptier last time. I'd sort of decided to book my ticket for La Pedrera just in case it was crowded, and I was
so glad
I did when I saw the crowd wrapped around the building (thanks
Caitlyn
, for pushing me to do that).
La Pedrera, also known as Casa Milá was built for Pere Milá. He was so impressed by the work Gaudí had done on Casa Batlló that he decided to entrust him with the project of rebuilding the three storey house he bought on Passeig de Gracia. It is architecturally innovative as it has a structure of columns and floors free of load bearing walls. The front of the building, being made from limestone, is also self- supporting. It is also where it gets it's nickname of La Pedrera, meaning "the quarry" in Catalan because of the stone appearance at the front. It was declared a UNESCO World Heritage site in 1984.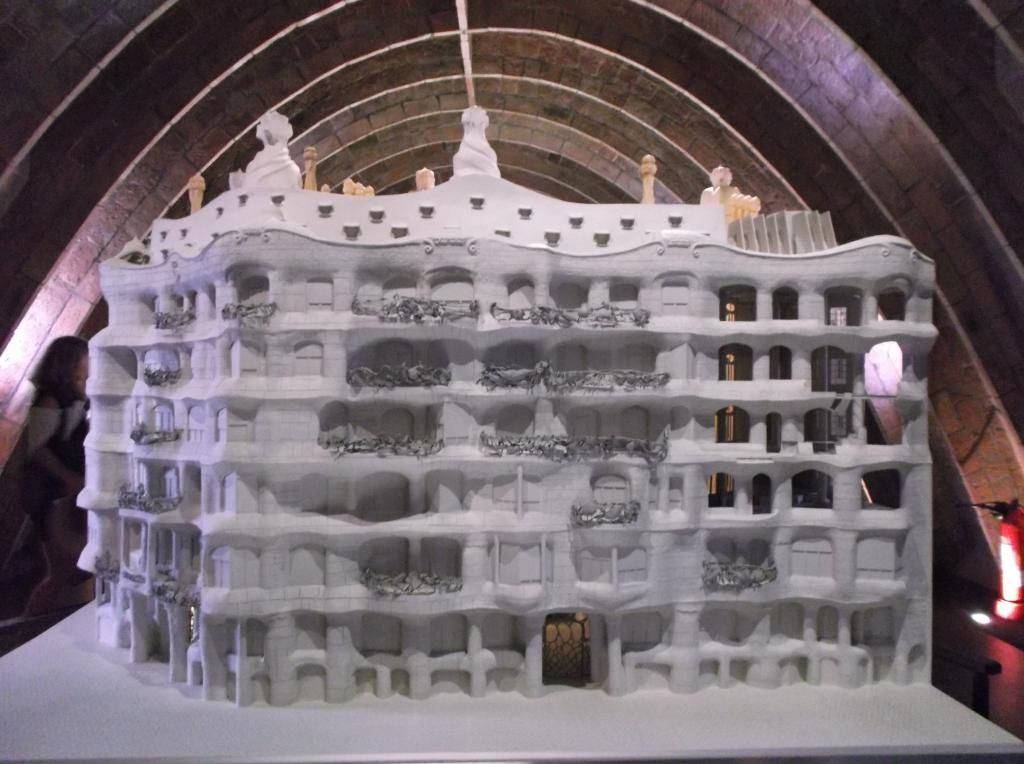 A model of La Pedrera inside the museum
The plan was that the main floor would be occupied by the Milá family and the rest would be for let. Well ahead of his time, Gaudi designed the basement to be used to house cars, it would be one of the first with this design in Barcelona. Above this, the ground floor was used for inner courtyards and entrance ways. Gaudi designed the building in a figure 8 shape, with two buildings structured around two courtyards. Always using nature, he designed them this way to let light into the nine levels through the courtyards. The next five floors were apartments to let, with the first on the main floor being that of Pere Milá and his family.
The roof terrace is particularly spectacular, crowned with skylights, staircase exits, fans and chimneys. All of these elements were constructed with timbrel, coated with limestone, broken glass or marble. They have a specific architectural function but Gaudí designed them to be integrated into the building and they look like incredible sculptures. It is said that one of the chimney's topped with glass pieces was finished by Gaudí the day after the building's inauguration. He is said to have taken the champagne bottles left over from the party and used the bottom's to cover the chimney.
Looking over the roof terrace
La Pedrera wasn't exactly what I was expecting. It is more of a museum than
Casa Batlló
is. For example, Casa Batlló is all about the architecture, which I found absolutely fascinating. La Pedrera, on the other hand, has exhibits throughout of all of Gaudí's architecture not just La Pedrera. The exhibits explain how he built things and even how he planned them, including an upside down chain version of La Sagrada Familia. Inside there is also a mock up of what an apartment there would have looked like, too.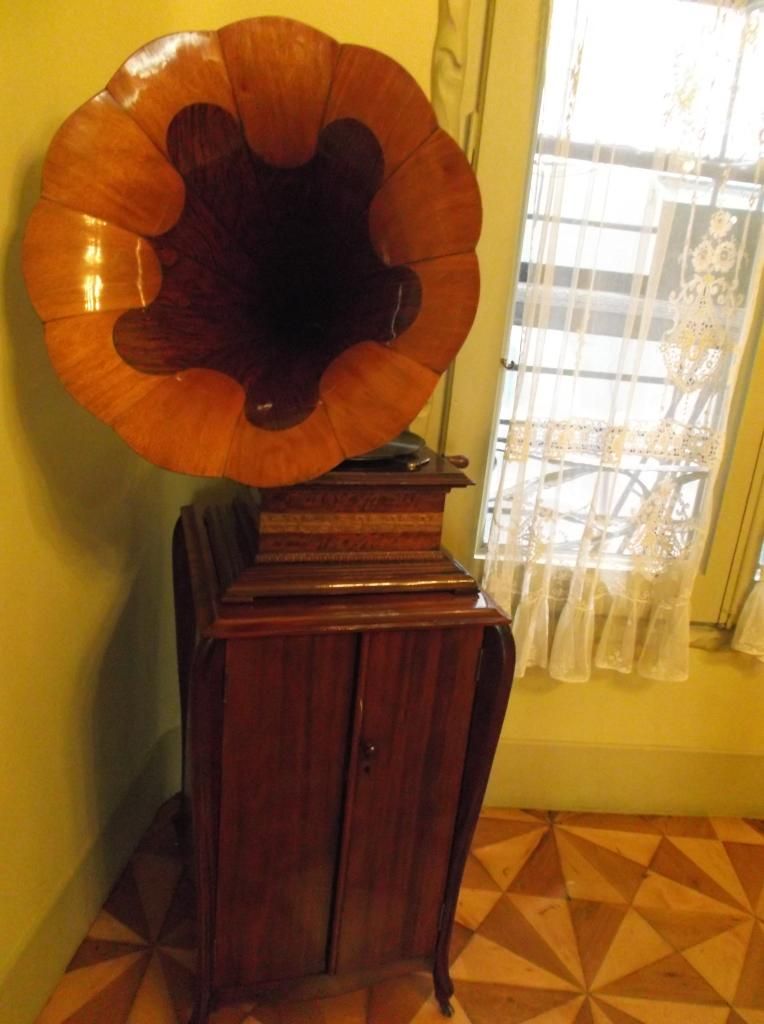 I want one these in my house today!
Not only were there exhibits about places we all know about, like Casa Batlló, La Sagrada Familia and Parc Guell, there are exihibits about his other works that I hadn't even heard of! I thought visiting La Pedrera would be the end of my Gaudí obsession in Barcelona, but it turns out that it's just the start. Now I'm looking for an excuse to go back and visit
Casa Vicens
,
Palau Guell
and
Casa Calvet
!
Our bucket lists never get shorter.
Have you visited any of the new locations I want to see? Tell me about them in the comments!