Heading to Hvar
Ah,
Croatia Sail
, how I had been looking forward to you. Having booked all my tours early in the year the seven month wait had felt so long, it even felt like time was going backwards in the month running up to my leaving &
Croatia Sail
is the one trip that everyone "Ooh's" and "Aah's" about. Plus, it sounded mostly relaxing (you know, apart from the partying every night).
One of the boats sailing with us
And it was, that first day was perfect. Every single thing you read about Croatia Sail, it was. We set off early afternoon for Hvar, having our three course lunch- and this was every day, thank God for swim stops because otherwise we would have gotten really fat- whilst our guide, Jordi, explained the week's itinerary to us.
The afternoon was spent with all of us getting to know each other on the top deck of the boat- where we'd spend most of the days whilst we sailed. I could not stop smiling, we could see the mainland behind us as we sailed past islets and islands and off to our destinations. The sky was blue, the sun was shining, everyone was laughing whilst taking in the beautiful view around us.
A week looking at views like this? Heaven!
Our first stop was the beautiful Hvar. An island known for it's trendy clientele and buzzing night life. As soon as our boat pulled up we took a stroll around the town. We made sure to walk very slowly past the fancy looking yachts- particularly the big, black James Bond-esque yacht with all the signs on it's gangway saying it was a
private
boat!
Hvar was the start of our seafood obsession that week, we ate in a restaurant called Marinero (which has a hostel of the same name above it). I ordered
yet more mussels
, whilst other people in our group opted for fried calamari or stuffed squid which all looked amazing, it sure was a delicious start to the evening. Our group ate outside on long tables enjoying the warm summer night before heading down the steps to Kiva.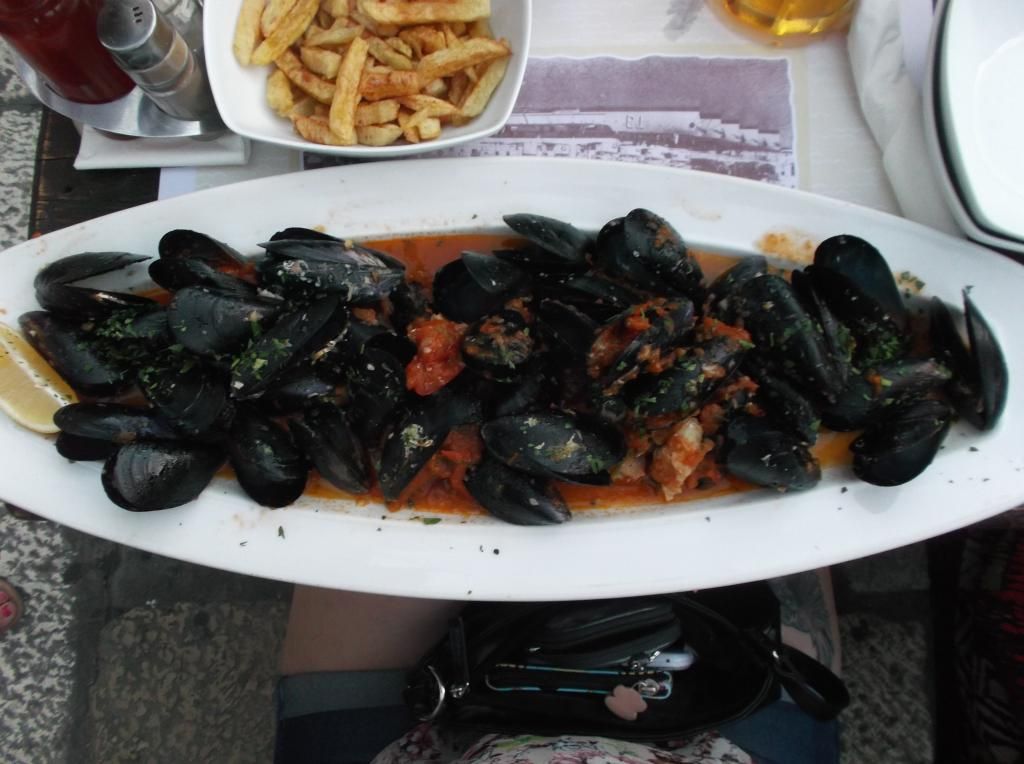 Mussels; All of the NOMS
Kiva, famous for it's Tequila Boom Boom, turned out to be one of my favourite bars of the trip. Maybe it was because it was the first night and everyone was getting to know each other, or maybe the atmosphere was really that relaxed and fun- who knows, but hanging out on the steps beer in hand laughing with new people and watching the sunset made every expectation I had of Croatia Sail seem true, and so much more!
Once we were Very
Drunk
& had been inside dancing, drinking beer, and taking shots our guide tapped us on the shoulder to say everyone was heading to Carpe Diem and we should check it out. Somehow in the chaos of it, we managed to get separated between Kiva and the harbour, but I still paid my money (150kn, return ferry & entrance to the club) and went- because how many times are you going to take a ferry to a club?
Carpe Diem is a club on a separate island! In order to get there you have to take a small ferry- and how I wasn't sick the amount of alcohol in me, I'll never know. Arriving there it seemed pretty big, but I'd found one of our group on the ferry & we found the rest of the group pretty quickly and partied to, what Carpe Diem describe as "Organic House". The club is basically all outdoors, and has huts and sofa's all around to lounge on, plus you can go down to the beach, which is pretty at night the way they've lit it up so you can see the clearness of the water there too. I tried to take a photo of the moon, but my drunkeness in addition to the fact that my camera is only a point and shoot meant I didn't exactly get a good photo.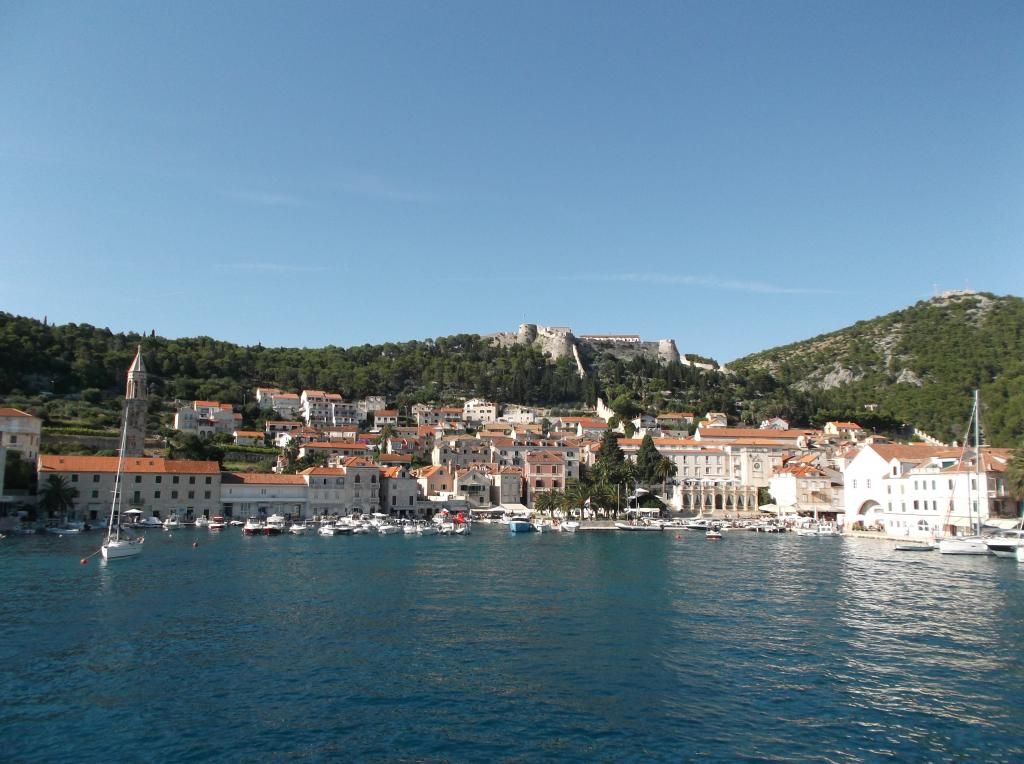 Hvar Town
It was the best start to our Croatia Sail trip we could have possibly had, it exceeded my expectations on the first day, and I didn't believe it could get any better than this....