Piiiirate Party
Pirate Party, to me, is a bit of a rite of passage if you do
Croatia Sail
. It's the one night everyone on the boat gets into fancy dress, looks a bit silly, and has a good laugh on the boat. You, and about 200 other Croatia Sail passengers from different boats go to the world's smallest bar. Where, like pretty much everywhere else you've visited in
Croatia
, you get drunk and hang out on the steps outside. Except you're all dressed like pirates.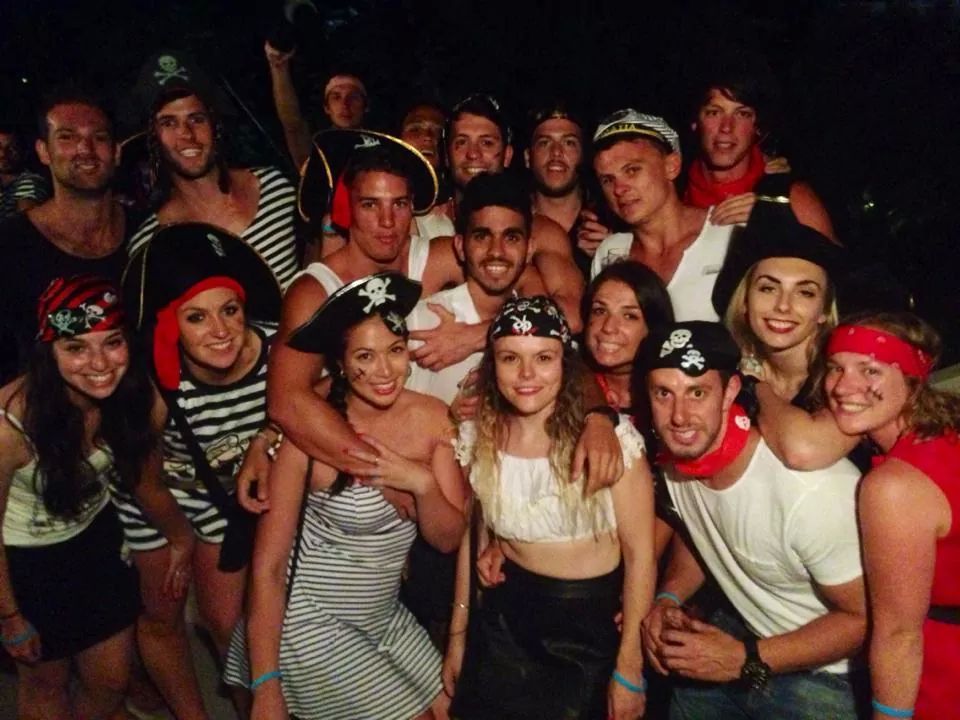 photo credit Emily Turnbull
Pirate party starts on the boat with Captain's dinner, which was delicious freshly caught fish from the Adriatic, yum yum! Then the Captain awards best dressed, which I so badly wanted to win, but my good friend Maxi pipped me to the post with this stunner:
Maxi looking.... different!
I think it was the beard that did it ;)
Some of us had thought about our outfits and brought them from home, like me and Darmo
red sailor's dress, eye patch, bandanna
Darmo, AKA Beyoncé, in his onesie
We all sort of thought pirate party would be a quiet night, and maaan were we wrong. We partied the night away, and things started to get a bit messy...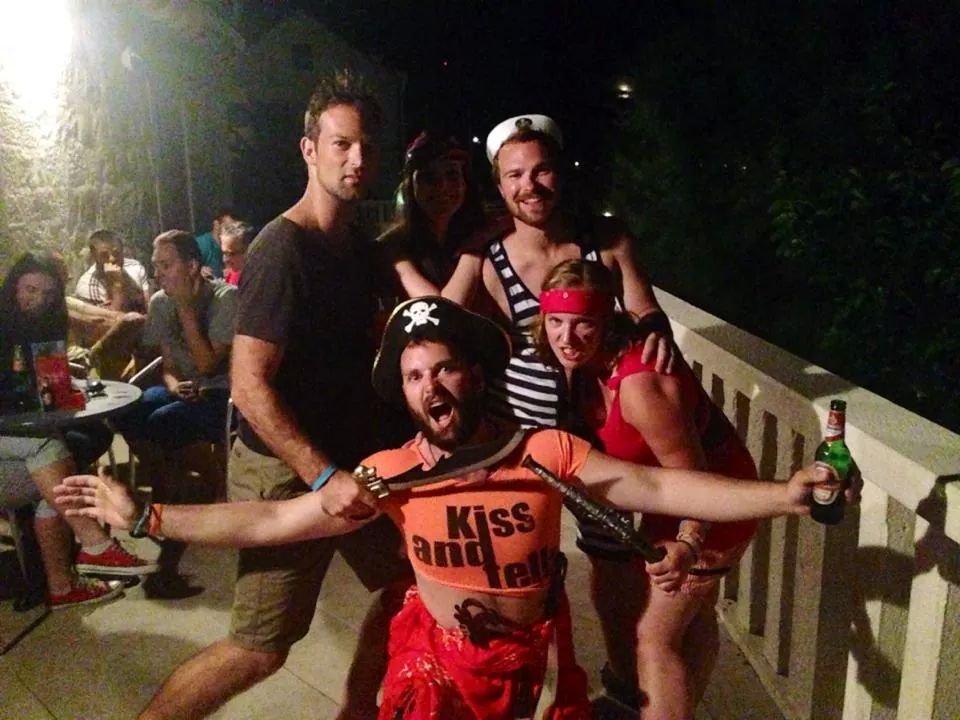 Yep, the gun was mine, somehow I got it through customs (it's only plastic)
Piiiirate Paartaaaayy!
Most. Fun. Ever!