The Definitive Guide to Nightlife in Croatia
Suffice to say, a huge part of Croatia Sail, even more so than the swim stops, is partying. Every Single Night. Here's my Top 5 places to party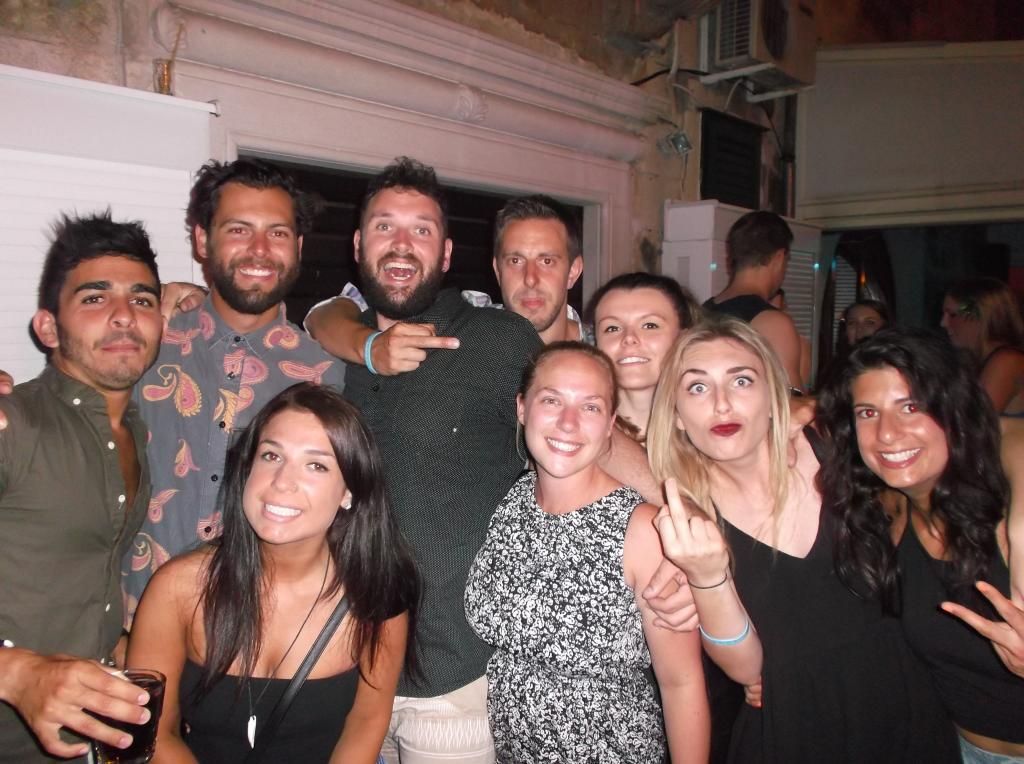 We like to party!
5. Carpe Diem, Hvar
Ok, ok, so it costs 150kn to get in. And if you miss the last ferry you're buggered. BUT, it's a nightclub on it's own island! It is Party Island. How many times are you going to potentially miss the ferry home on your night out? It plays what it calls "Organic House", and everyone else calls "Deep House" but it's pretty cool to go to. You're partying on the beach.
photo courtesy of Party Traveller
4. Kiva, Hvar
I think half the reason I loved this place was the atmosphere, it's a tiny bar, the beer's are cheap (so get drunk here and then go to Carpe Diem and don't drink if you're on a budget). It plays all the lovely Europop songs Aussy's are so fond of when they travel, and it's a lot of fun. Everyone is excited for their trip, it's the first night, and everyone is just getting to know each other, whether it's trying to dance inside, fight your way to the bar/ toilet or hanging out on the steps whilst the sun goes down....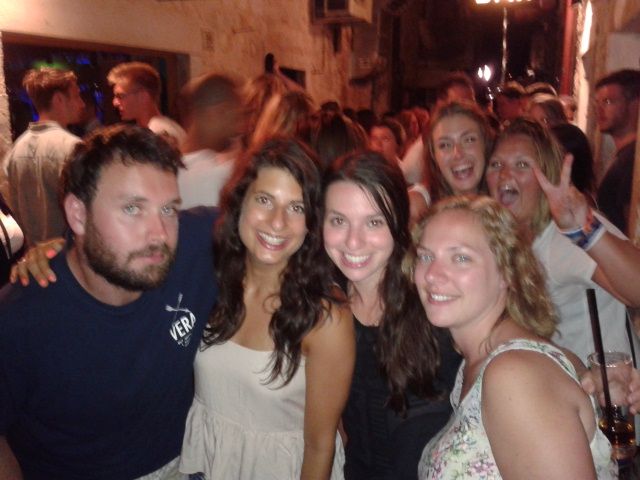 Making friends & being photobombed at Kiva
3. Deep, Makarska
If there is a theme in Croatia for club's, it's to put them in the wackiest places they can think of, Club Deep is in a natural cave that used to a weapons depot in WWII! This place is also known as the Rave Cave and it rocks up at No.3 because.... well, I can't really remember it. I remember being outside and I remember deciding to go home... And I remember tequila. Therefore, it must have been awesome night!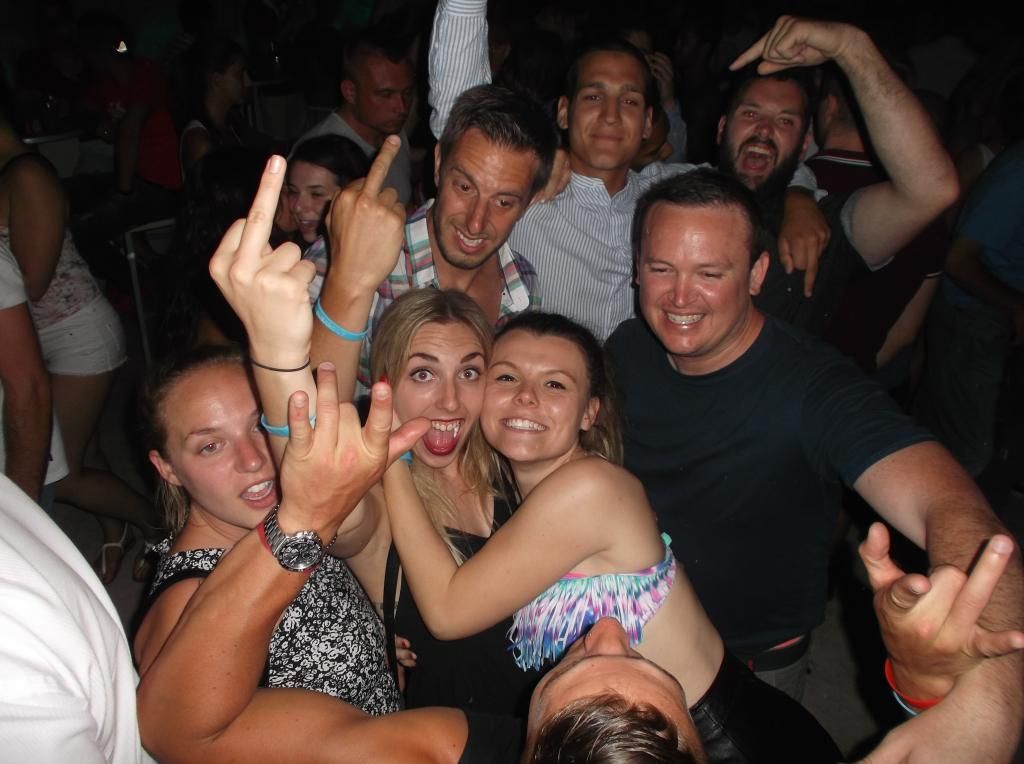 This photo perhaps says everything it needs to about the Rave Cave
2. Revelin, Dubrovnik
If you weren't content with having got a ferry to a club, or partying in a cave/ ex- WWII weapons depot then you can go visit Revelin. This club is an old fortress in Dubrovnik, now known as party central. Bar's all around, loads of space to dance, even when it's packed. There are DJ's playing live- and even bands some nights- there are dancer's on stage. I could have stayed the whole night and partied on and on. It so could easily have been favourite place.... but then I paid 250kn for 4 shots of Tequila & my wallet was not happy!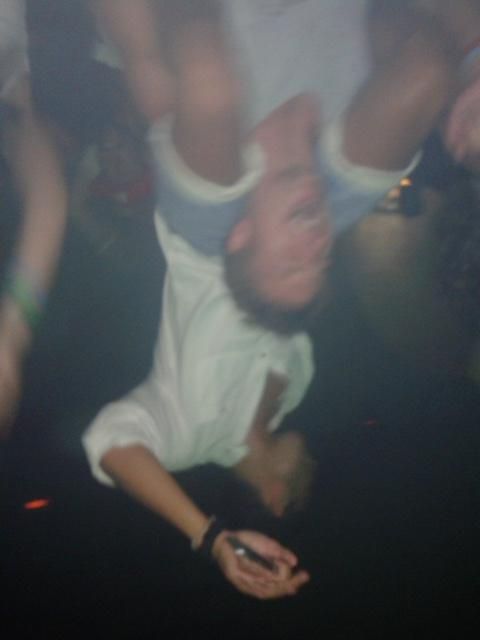 Definitely not our guide, Jordi, partying in Revelin
1. Hattrick's Inbox, Split
Whenever I go to Split, I make sure my night ends at Inbox. There is a club you can go to after, but most of my group were disappointed by it. Inbox is such fun, it's an outdoor bar on the harbour with a cocktail bar outside, which is expensive (but go to Charlie's Bar first for drinks if you're on a budget, they almost always have a Happy Hour deal each day) and you can dance the night away outside. It's small, and it gets really warm, but it's always a good atmosphere.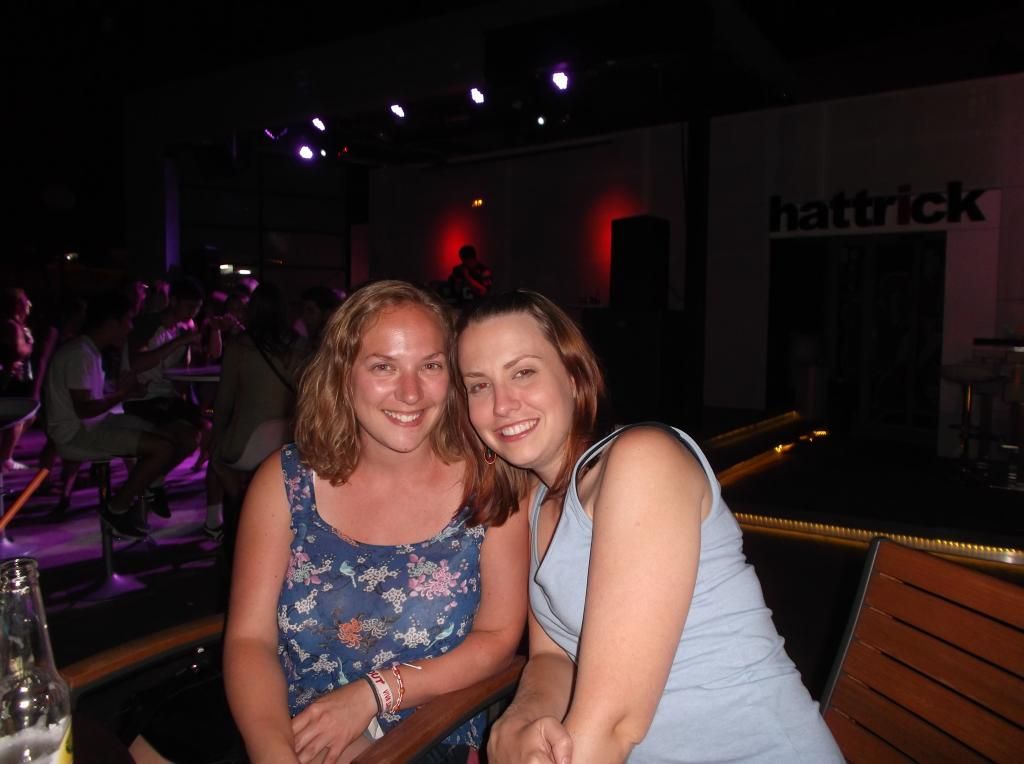 The bestie & I chilling at Inbox
Have you been to any of the above bars? Where was your favourite?