5 Reasons to Return to Bled
We only had two nights in Bled, and even tho' the place is small, I didn't get time to do everything I wanted to. Especially since we spent one of our days was spent on the most incredible trip (which I'll be writing about at the end of the week). I didn't even get to do some of the things on this list, like visit the castle, or go on the toboggan!
Here are my 5 reasons to return to Bled, not that you need an excuse...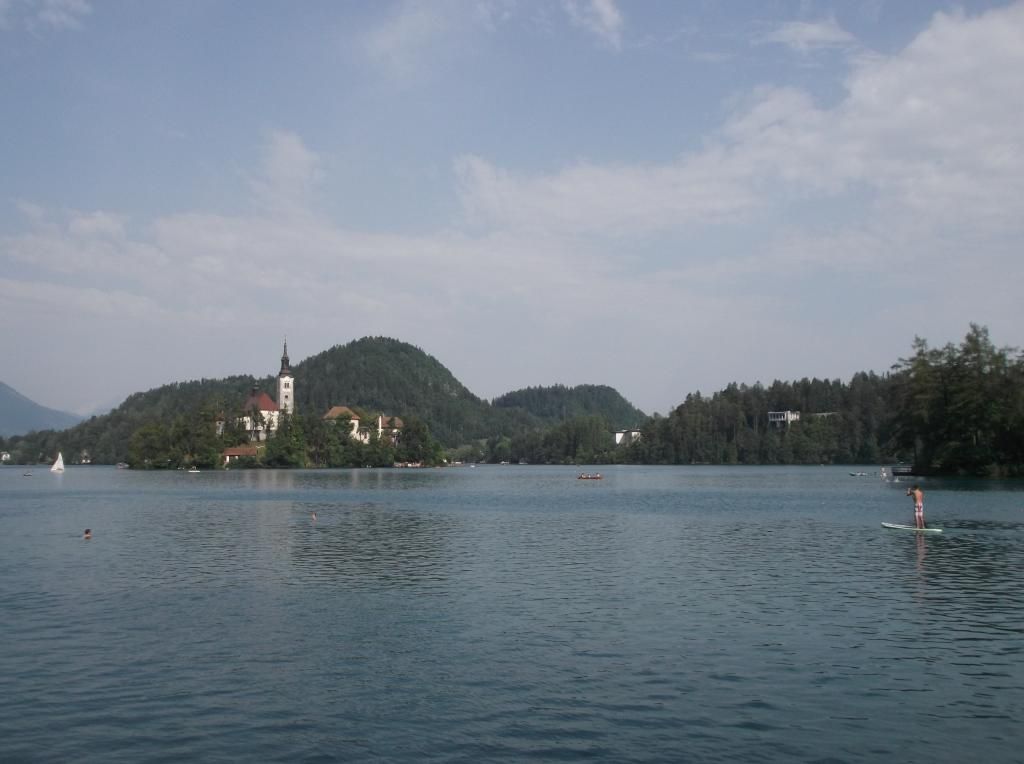 Perfect summer's day in Bled
The Castle
Castles are in abundance in Europe, but that is no excuse not to visit one.
Bled Castle
was first mentioned over 1000 years ago(!) when the Emperor Henry II gave his estate at Bled to Bishop Albuin of Brixen. At that time only a Romanesque tower stood protected by the walls where the castle stands today. The first castle was built in 1011, with more towers built and fortifications improved, but the Bishop never resided there, which is why there are no magnificent halls.
In 1511 there was an earthquake which destroyed the castle, and when it was renovated, it was built in the style we still see today. These days the castle is arranged as an exhibition centre showing the history of the castle, and the finds from archaeological digs. In the summer there are cultural events held in the castle's courtyard.
The Church on Bled Island
It's believed the
church
on Bled island was originally a Slavic cult's temple that Christians burnt down to build their church there. The church has stood on the island since 1142, but there are records of a Slavic cult previous to that, as well as remains of a Romanesque chapel that have been found through archaeological digs. It would be the most incredible place to get married, it is traditional for the groom to carry his bride up the 99 steps whilst she stays entirely silent.
The present form was built in 17th Century when the church was renovated several times owing to two earthquakes and the bell tower was hit by lightening in 1688. Inside on the central alter piece shows the Virgin Mary sitting down with Henry II & his wife Kunigunda either side of her- they were the donor's of Bled estate.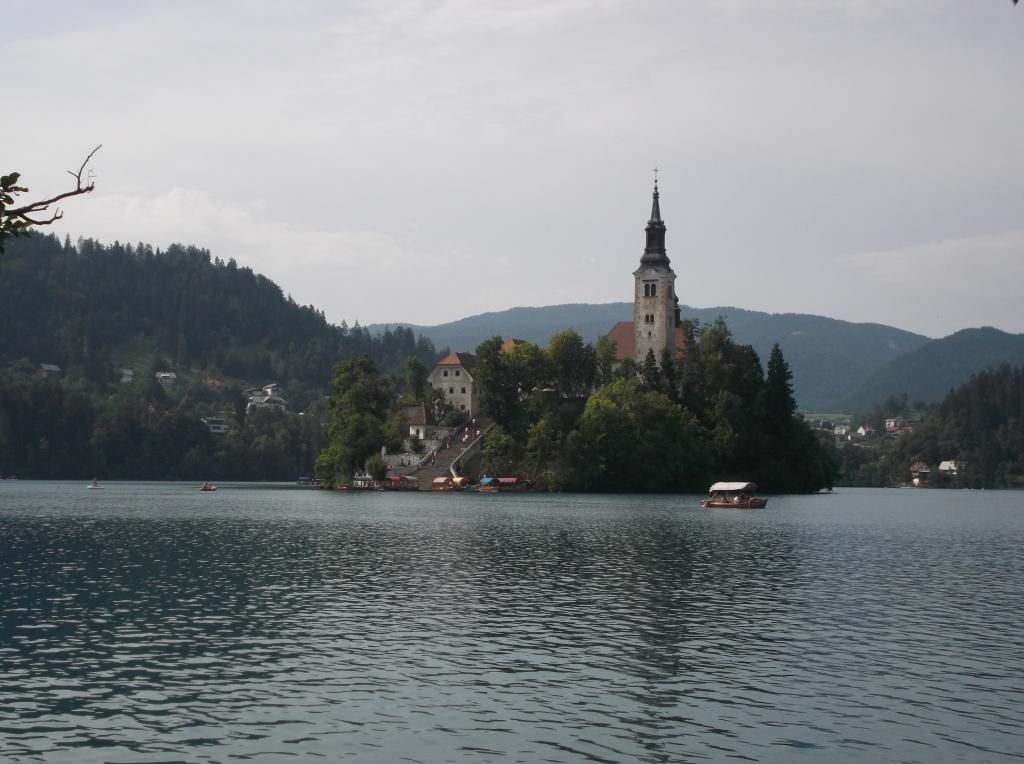 Toboggan
We didn't get to do this as we were leaving too early on the Tuesday morning to make it up the hill in time to go on the toboggan, but it looks so much fun! I definitely want to try it on my return to Bled, whenever that may be.
Lake Bled
I had never swam in a lake before I got to Bled, and swimming in the lake was at the top of my priority list. Swimming is probably the only sport I actually enjoy, so swimming in a lake was an awesome experience. I enjoyed it so much that on our last day I got up at 7am to go swimming in the lake before breakfast... Much to the surprise of our host at Jazz Hostel's, Jani. When he saw us arriving back at around 8,30 with wet hair & wrapped in our sarong's he looked at us and announced with a smile that he had only just got up!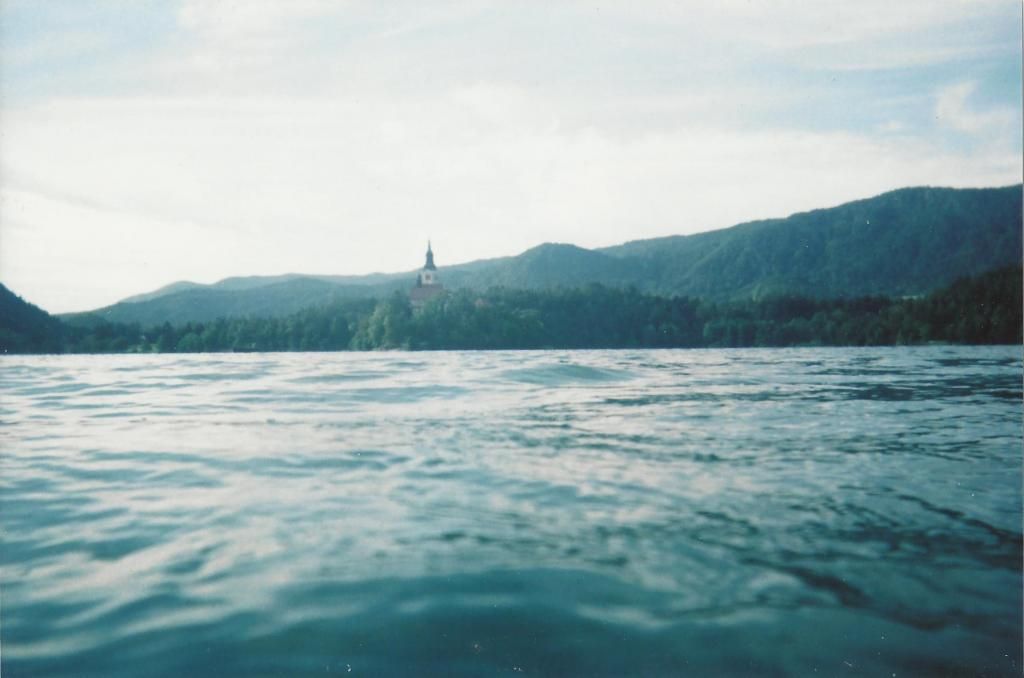 Film photo taken whilst swimming in the lake at 7am
Bled Cake
Some wise person once said, "life is uncertain, eat dessert first!" and I agree. With cream and vanilla custard sandwiched between puff pastry, this dessert is seriously scrummy! The first thing you should do is go and find some
Bled Cake
, you can swim off the calories later (calories don't count when you're abroad, tho'). As you can see, I wasn't the only one on my table eating Bled cake, nom nom!
And one extra:
Jazz Hostel!
I know I've already said it once, but you really should stay at
Jazz Hostel
. It's in the perfect position, close enough to town and close enough to the George Best bar to end your evening. Plus you can stay in the apartment's if you don't want to stay in a hostel. Jani and his wife are perfect hosts and you will have a lovely stay there. So I recommend it highly!
No matter how you do it, get yourself to Bled, and go now whilst it's still perfect.
Liked this post? Follow me on social media!