An Hour in Austria
It was a day that seemed to go on forever. Maybe it was the early rise to go for one last swim in the sunshine in Lake Bled, or maybe the trip really did last as long as it felt. Today we were heading for Bratislava.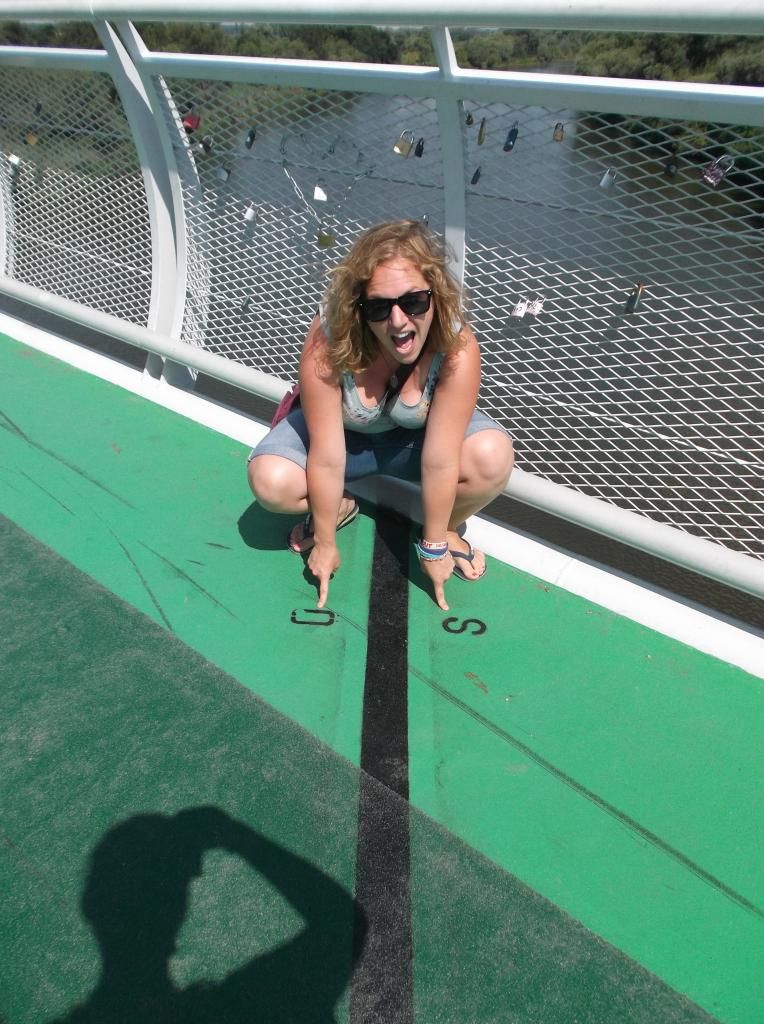 Austria & Slovakia at the same time
I hadn't really thought much about the route until the first day of the Bohemian Trek when Pete, our driver, mentioned that we stopped in Austria. Austria was somewhere I had never been, and actually really wanted to visit. Like
my brief visit to Slovakia
last year, stopping in Austria only counted if we were doing something there, y'know other than the compulsory
check- your- e-mails- with- free- service- station- WiFi.
As it turned out, we were there for lunch. And, eating a meal in a new country
definitely
counts as visiting it.
Especially if you're going to eat something the country is known for...
We stopped in a town called Graz, somewhere I had never even heard of before, in spite of it being the second largest city in Austria after Vienna. The city is known for being a university city, and was added to the World Heritage sites in 1999. Graz's most famous export is
Arnold Schwarznegger
. We stopped in the city centre outside the Rathaus and were given an hour to go find some food.
Graz Rathaus
We walked past various food stands that Nick pointed out to us, turning our noses up at all of them. There was nothing wrong with them, but we'd made a decision. Nick rolled his eyes at us, half the group still with him, and walked us slightly away from the square.
"Here, they serve it in here," he said, gesturing towards a courtyard.
We all smiled and pushed our way inside. The restaurant we walked into looked a little bit like a miniature version of an
Oktoberfest tent
. The place had it's own beer, though I am unclear as to whether they brewed it or bought it in, and we scanned the menu as the beer flowed for us. We found what we wanted, relieved and ordered quickly.
It took a while, and we didn't have a lot of time to eat our food, asking for the bill as our meals arrived, but it was worth it. Our table had all ordered Wiener Schnitzel- what else?! The thin, beaten piece of pork arrived to us taking up nearly two thirds of our plates, lightly breaded. So lightly that the breadcrumbs barely touched the meal, and it was tender, so tender. The schnitzel was served with something resembling boulangere potatoes and cranberry sauce. Being English, I automatically associate cranberry sauce with turkey and Christmas dinner's, but it was the perfect compliment to our tender, juicy schnitzel.
Mmm... lunch!
Have you visited Austria? Where did you go?
Liked this post? Follow me on social media!