Bohinj is Beautiful, too
Slightly less well known amongst foreigner's is Slovenia's largest permanent lake Bohinj. The lake is a glacial lake damned by a moraine.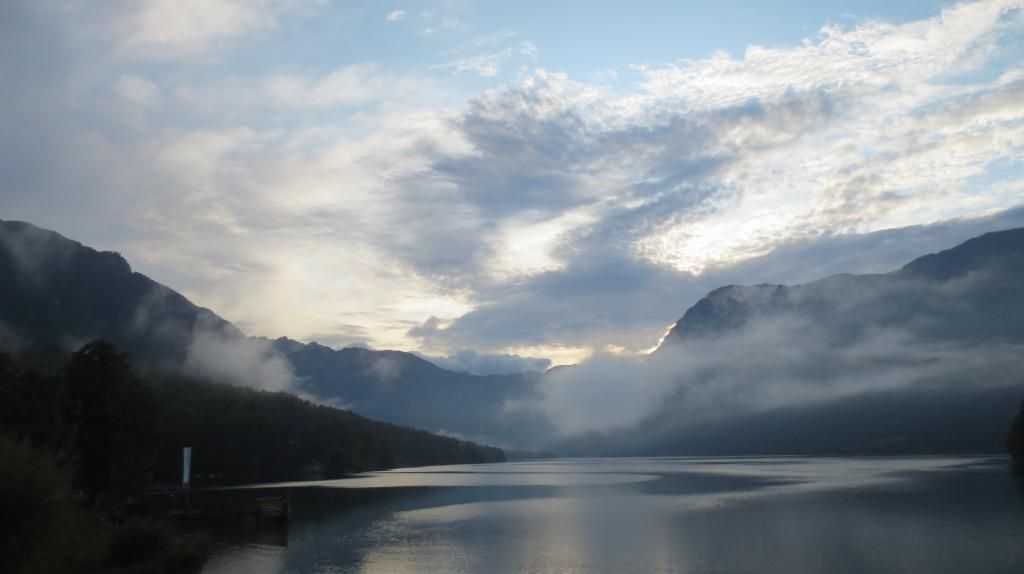 Magical Bohinj
Popular with locals, the lake is known for it's calmness and serenity. Though it's location between mountains give it a brooding, mystical feel. Particularly on the day we were there when the sun was just breaking through the clouds after a rain storm. You can base yourself on the lake as part of your trip, and discover more of the Julian alps from here, or you can stay and enjoy the peace whilst trying out activities on the lake.
Walking around Bohinj takes around 4-5hrs, but there are also boats that can take you across the lake to see all the beautiful scenery you wish too. As well as a walk around the lake, there are fifteen cycling trails to choose from, if you'd prefer that to walking. Though in the winter people can be seen walking across the lake when it is frozen.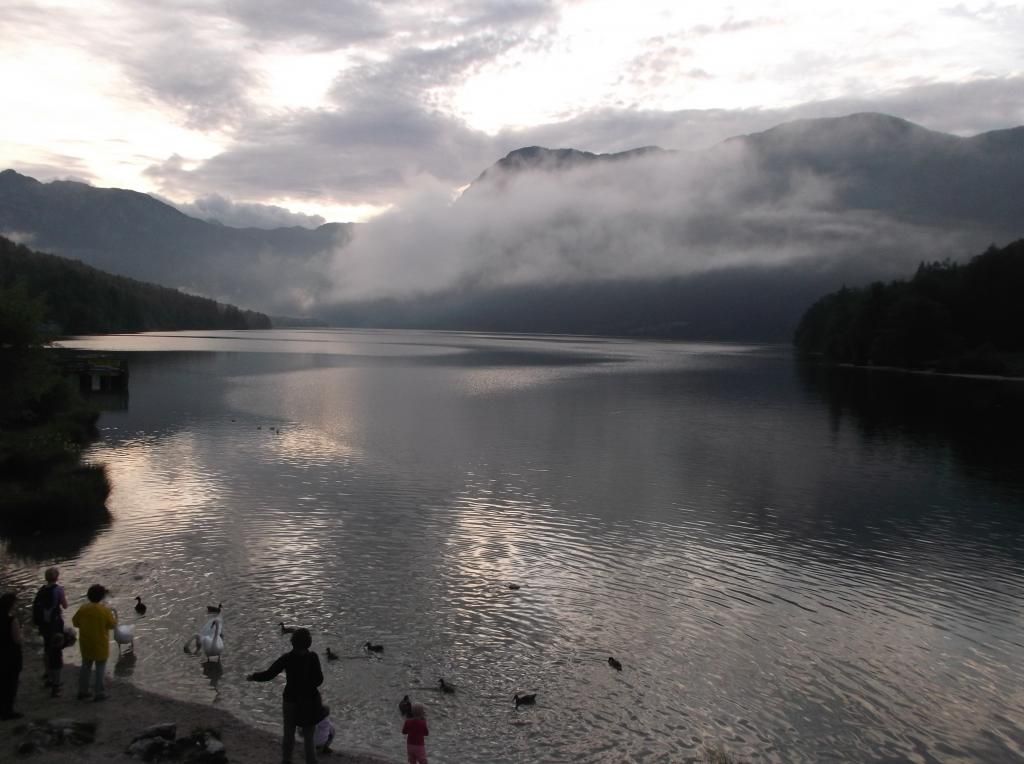 Of course, like Bled, it is popular for people to go swimming in the lake. There are a few places along the shore where people can be found jumping in for a swim, the best area's are the western shore and the northern inlet- though in the summer you might find a few nudists at this area.
Fishing is a popular past time on the lake with brown trout and brook trout a popular catch. You must have a fishing permit, but these are easily obtained from the tourist office.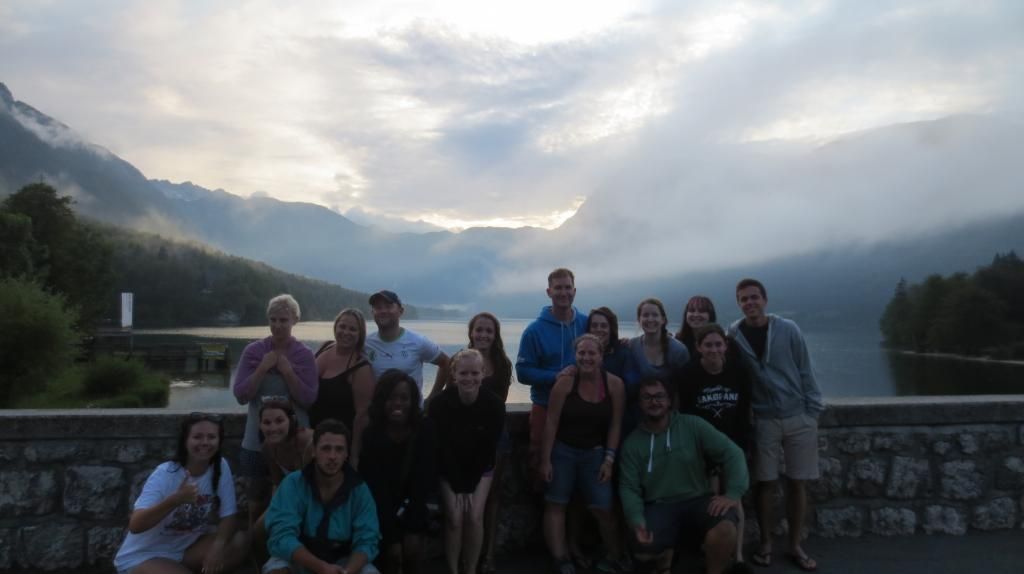 Group shot, Lake Bohinj

Liked this post? Follow me on social media!