I'm Feeling So Bohemian Like You
You got a great car, yeah what's wrong with it today?
I used to have one to maybe I'll come & have a look...
I really love your hairdo yeah,
oh I'm glad you like mine too, see what looking pretty cool will getcha...
-
Dandy Warhols Bohemian Like You (this is the trek song I would've picked, Nick!)
St. Mark's church famous roof
The Bohemian Trek
is, in my opinion, the most underrated tour Busabout offers. Starting in Split, and ending in Prague. The trek, and the places you visit are kind of like being whisked through a fairytale where you learn about both the good and the bad guys. I feel slightly under pressure writing about this trek knowing that Nick- who was my lovely guide for this week- has read my last post & feel the need to really get my facts right! On the first day you travel up to
Zagreb
where you see an entirely different side of Croatia than the
Adriatic scene's
I've been showing you the past couple of weeks. You spend just a night here, tho' the city has more to offer than you can cram into one afternoon.
The following two days are spent in Slovenia, where you stay in the most picturesque town in the world, Bled. Not before passing through it's capital Ljubljana, one of the smallest capital's in the world. Bled is like a real life fairy tale, with the beautiful lake. The island, with the church in the middle, and looking across from the other side (than the town) you can see the castle and Julian alps behind, even with a touch of snow on at this time of year. The first day is spent getting to see Bled, and the second is spent with
Triglav Adventures
on their
Emerald River Adventure
, (if you go, this is a must).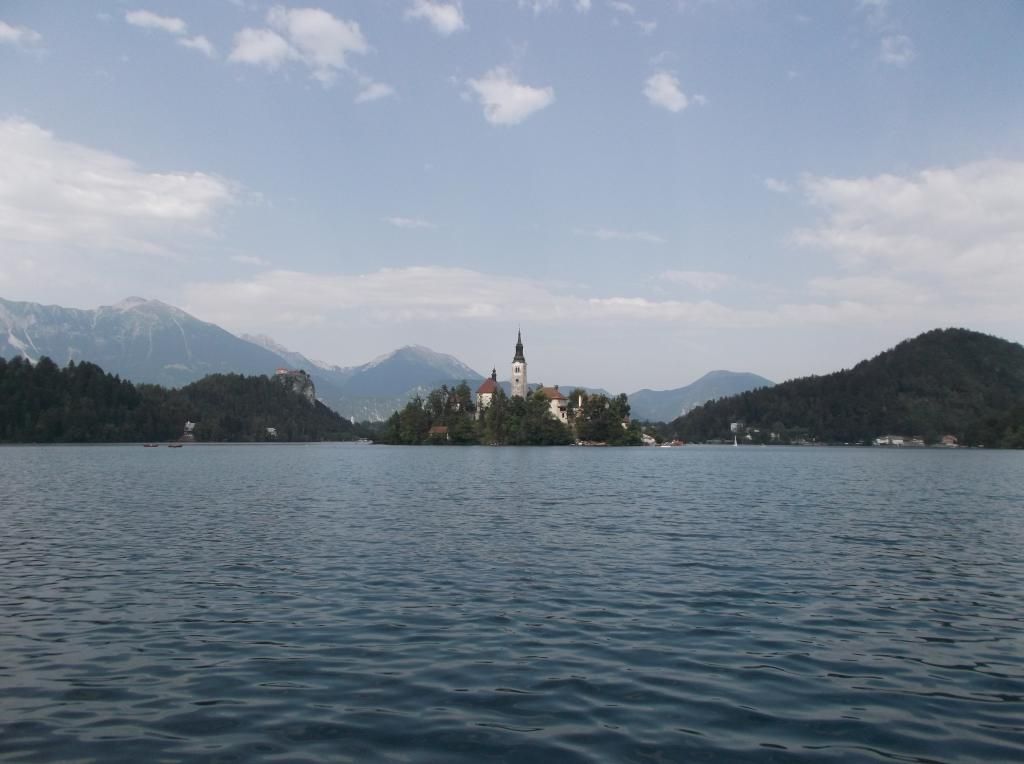 Oh Bled...
From Slovenia, you drive for an entire day to get through to Slovakia. With a lunch stop in Graz, Austria to break the day up. Apparently Graz is where
Arnold Schwarznegger
calls home!
You stay in Bratislava for two nights, Slovakia is a big change in scenery than Slovenia, with a much more 'Eastern European' vibe than Slovenia. It's capital city is a different kind of beautiful with the castle overlooking the Danube, and various statues around the centre. Keep an eye out for some awesome graffitti, too! After a week of dance to some very Euro-pop style songs, it was great to finally walk into a bar playing rock music, something a little more up my street.
The Bratislava bucket list tour is a really great way to encompass all the important sites in and around the city. You get to visit one of the only remaining parts of the Iron Curtain, visit Devin castle & eat lunch up a TV Tower where your view spans across Hungary, Austria & Czech Republic and end your day with a wine tasting of some scrummy Slovakian wines.
Our last stop was
Prague
, which has all this historic stuff to see, but as you know if you've been reading my blog it wasn't my favourite place I've visited. Yet some people seem to fall entirely in love with it, tho' there was a part of the city that did make me happy. If you were thinking about doing both the Bohemian and
Rhapsody
trek, my advice would be to start in Split, doing the
Bohemian
followed by the
Rhapsody
.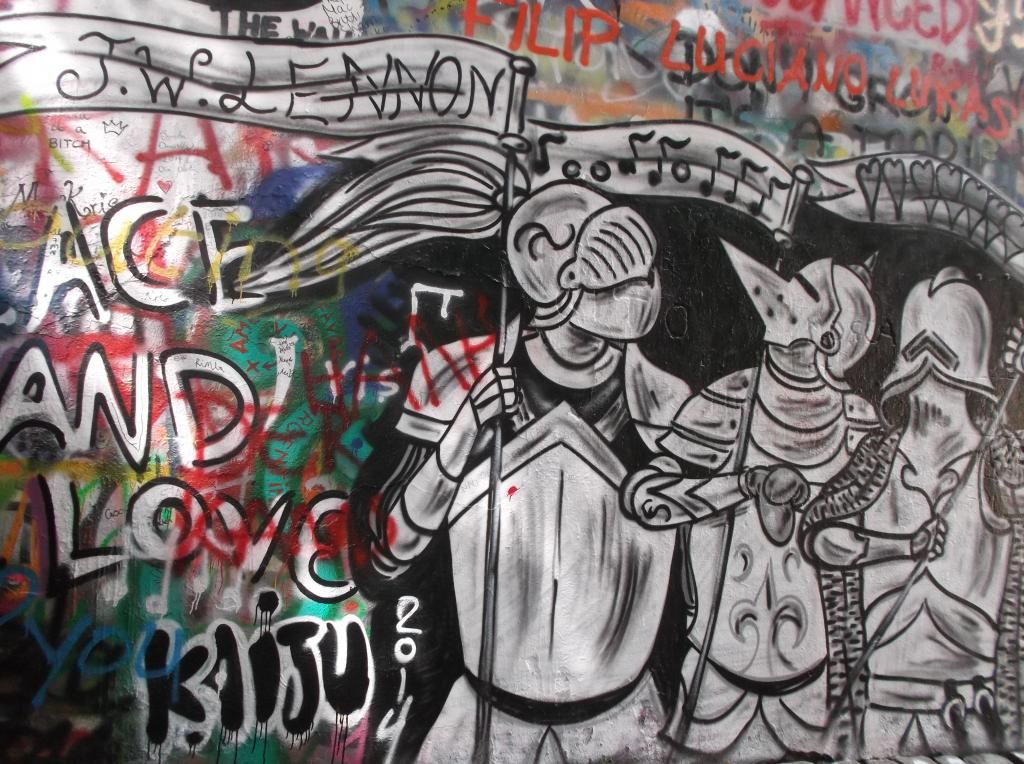 John Lennon Wall, Prague
Liked this post? Follow me on social media!