Mending Hearts at the Museum of Broken Relationships
Call me a pessimist if you will (everyone does, I won't judge you) but don't you find that sometimes when you travel you build a place up before you've got there? Whether it's a town, or a particular spot that you've read about. You've got an idea in your head of what it's going to be like and the more you build it up the higher your expectations become. Yet you know in reality it will never live up to that.
That was how I felt approaching the
Museum of Broken Relationships
.
Broken Relationships was started in 2006 as a travelling exhibit visiting various cities around the world (in researching for this post I discovered it had an exhibit at the Southbank Centre, London and was gutted that I didn't realise since I'd been in London only a couple of days ago & missed it). After visiting various places, the Museum was realised in Zagreb where it has settled attracting visitors from all around the world.
I knew from the first time I heard of it that it would be up my street. It kind of sounded like a project similar to
Post Secret
(which I have been obsessed with since it first started, it is not Sunday in my world if I haven't read secrets first thing in the morning). It's not because I'm a pessimist, but because I have very different idea's on love and life than your average girl. I've known my whole life that people have difficult choices to make, and sometimes they're unavoidable and sometimes there are grey area's because life isn't perfect.
The exhibits in the museum (which anyone can send) don't just relate to lovers. It's everything from broken friendships, to broken families, to a letter from a daughter to her mother who had killed herself. There are funny stories, and heartbreaker's. You will go through all of the emotion's whilst you read people's stories. They are normal people like you and I, teen sweethearts, stories of divorce, of father's and son's, mother's and daughter's.
The exhibit that made me laugh out loud was a linksys router with the caption "We just didn't connect". The one that made me cry (and I'm one of those girls who doesn't cry in the right places in soppy movies) was the story of two teenager's becoming refugee's in Albania/ Kosovo who promised to meet again someday when they left the refugee camp and never did. Owing to where the Museum is in the world, there are a couple stories similar to this.
The exhibits are all relatable because in one way or another everyone's life has been affected by love. It's something every single person can relate to and so the museum becomes more personal than anywhere else you'll visit. On their website, the museum states that they hope the exhibits can "inspire our search for deeper insight and strengthen our belief in something more meaningful than random suffering".
My favourite exhibit is the one below, maybe it's because it is the one I most relate to, writing a pro/ con list. I just think it's the cutest kind of love: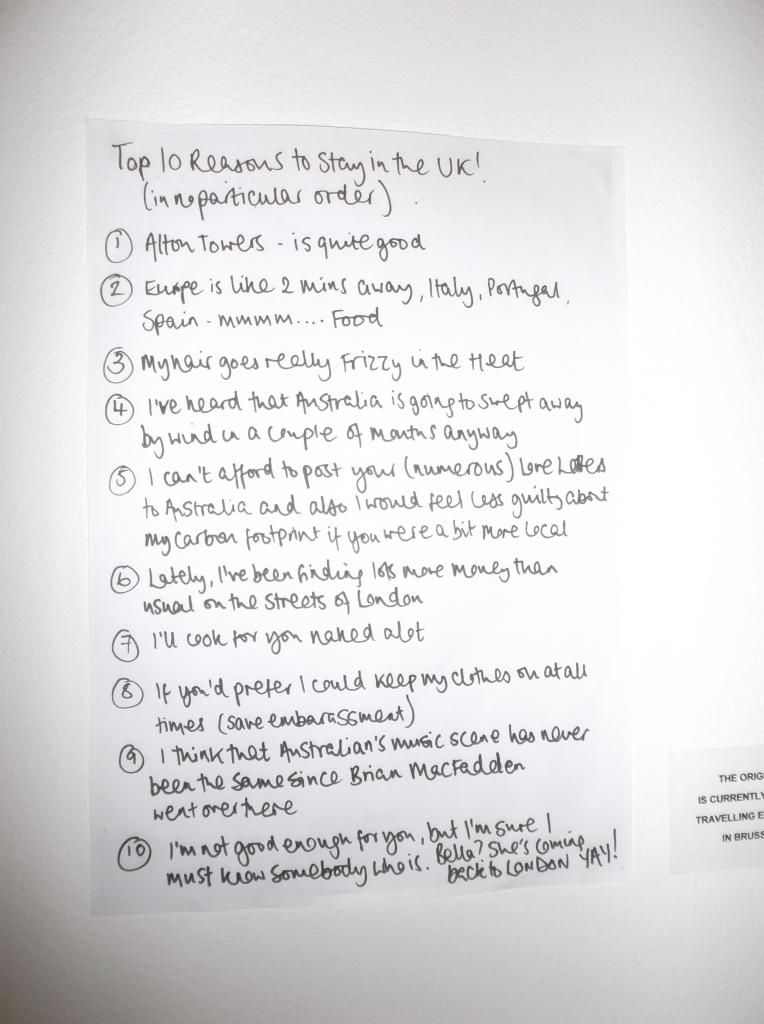 My favourite exhibit from Broken Relationships
Did it live up to my expectations?
Yes!
Even with years of building it up in my head it exceeded them. It is the only museum I've visited that I'd go back to. If you can feel your heart beating you should go and visit. If you've ever loved anyone, or anything you should go visit. It makes you realise that no matter how difficult you are finding life, your relationships with friends/ parents/ boyfriends/ girlfriends someone else has been there and someone else is facing each day and getting through it, and if they can do it, then you can too. It makes you feel less alone in the world. And sometimes, it warms your heart so much that you realise that in the end it will all be worth it. All the stories, no matter how sad or happy will warm your heart, because at the end of the day you have to keeping breaking a heart until it opens.
The Museum of Broken Relationships is sign posted through Zagreb's city centre and can be found at

Ćirilometodska 2, Zagreb (in the Kulmer Palace in the Upper Town).
Opening hours are 09:00- 22.30 in the summer and 09.00- 21.00h in the winter.
Admission is 25kn.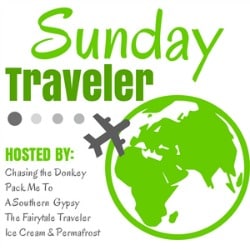 Liked this post? Follow me on social media!