Wordless Wednesday (Almost)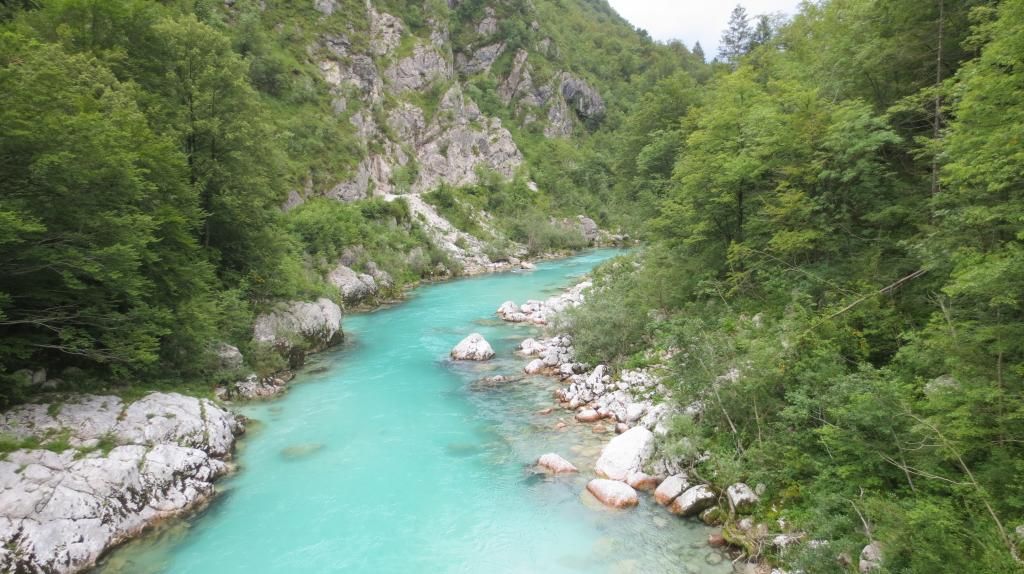 Doesn't the
Soča look stunning? This river runs through Triglav National Park in Slovenia, it's also where you'll go white water rafting (not on this section, tho') if you go on the Emerald River adventure. This image has not been photoshopped in anyway, the water is really that gorgeous green/ blue colour.
Have you visited this area of Slovenia?
Liked this post? Follow me on social media!