How to Spend a Day in Amsterdam
Amsterdam was the first city I visited solo. It's a great city to walk around, and the trams make it easy to get anywhere that is just that bit too far. Everyone speaks English, so it's another great place to go for your first trip. It's a city that's got something for everyone, and somewhere I'm looking forward to revisiting.
The Rijksmuseum on Museumplein
Get on a walking tour

Most walking tours start at around 11am in Dam Square, and take you around some of the more famous sights. Our tour included the Red Light District, including it's breasts, the university of Amsterdam, the Begijnhof, Spui Square, and ending at the Anne Frank Huis...


Visit the Anne Frank Huis

... Which you should visit. Over a million visitors come here each year to see where the little girl, who's diary has become world famous, hid during WWII. Climbing the steep stair case to the attic where they lived is eerie. The attic home has no furniture in, Otto Frank couldn't bear to do it. Seeing her bedroom walls, preserved behind glass are the images of celebrities she cut out and stuck to it. It's a stark reminder of the horrors that happened to real people just for being the wrong race.


Try Febo for lunch
A Dutch institution, Febo is a cheap way to get lunch when you're in Amsterdam, with stores across the city, it's not difficult to find one. Febo is a fast food chain, but you can buy their products from vending machines. You put your money in and out comes your burger, or more Dutch snacks like croquettes (filled with everything from meat, to almost a spring roll style filling). Like Marmite, you'll either love or hate it, but for the sake of a Euro or two, it's worth trying!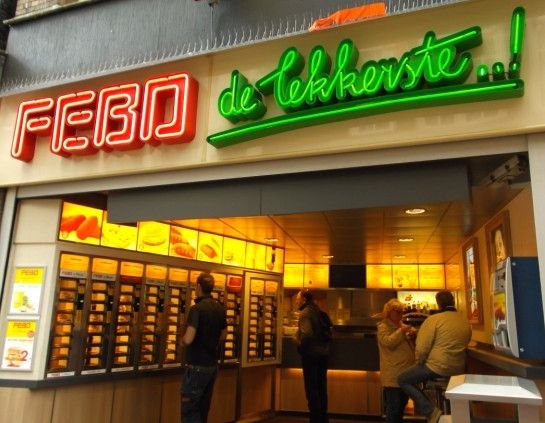 Take a walk to Museumplein and you'll find Amsterdam's greatest cultural monuments. You've got the Concertgebouw (concert hall), as well as the Rijksmuseum and Stedelijk Museum. The square is home to a grassy area where the museums and concert hall sit around. Between the Rijksmuseum and Concertgebouw is the Van Gogh Museum. The hostel I stayed in was just off the square practically opposite this museum and I chose to visit there. Since then I've discovered, controversially, I don't appreciate art enough to spend time in museum's like that.


Take a Stroll through Vondelpark
After all that walking, head just a couple of blocks down the road to Vondelpark. The park was designed in an English landscape with pathways, ponds and vistas. It is home to over 100 plant species and different tree's. Free to roam around, the park attracts a whopping 8 million visitors a year, and it's popular with locals for bike rides with their children or simply to walk their dogs. In the evenings during the summer concerts are given at the openluchttheater, which you can attend for free- what more could you want from a city green space.
Visit a Coffee Shop...

And I don't mean Coffee Company. The city is known for it's vice's, so why not try one whilst you're there? After all it's probably the safest place in the world to do it, and if you go to a chain like Bulldog then you might pay a bit more, but you know you're in good hands.
... Followed by the Red Light District
I spent the majority of my time in Amsterdam alone, but my friend Bo showed me around in the evenings and on my first night it was her idea to go to a coffee shop and then visit the red light district at dusk. Did you know the girls that work in red light district pay tax like everyone else, and are allowed to work in this industry as long as they're not being pimped out and they're European residents. After visiting a coffee shop first, I was a bit giggly walking around watching men disappear into the little windows with the curtains shut!
The Red Light District's breasts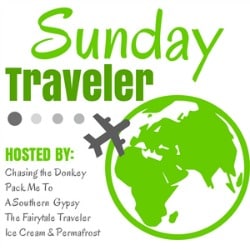 Liked this post? Follow me on social media!