My 5 Favourite Cities in the Eastern Bloc
Last summer I travelled to countries that barely 20 years ago were running under a very different regime, with communism controlling these places it made it very difficult for people to get in and see these places. To this day people's misconceptions mean that some areas that were previously in the Eastern Bloc are still less visited than other areas of Europe. I've written extensively about my trips, both last summer and this summer, and there are definitely places I want to return to.
Here are my top 5
5. Zagreb
Having spent less than a day in
Zagreb
, I have to go back and spend more time in this city. I managed to get to the
Museum of Broken Relationships
this time, but would definitely visit again (as more exhibits get sent in and put on display all the time). The capital of Croatia, unlike other cities it's famous for, Zagreb is more like Eastern Europe. The mixture of Hasburg-esque architecture and grey communist buildings, the mandatory funicular, and the trams running through the streets. Zagreb reminded me of a miniature Budapest it's definitely somewhere I want to get to know better.
St. Mark's Church Zagreb
4. Krakow
I've mentioned it before, but Polish people get a bad wrap in the UK, and for that reason I hadn't done a great deal of research into this country before going. I was more than pleasantly surprised, the country was utterly stunning, we visited not only
Krakow
but also Zakopane in the south and it was just stunning. Given the chance I'd go to Warsaw, too, and perhaps Wroclaw. Krakow is a great base to visit things like the
Salt Mines
and
Auschwitz
(which will definitely make you view the world differently). Having visited both of those and taken a city bike tour on my two day visit, I feel like I could've spent more time in the city centre. The square alone was stunningly beautiful, and I could spend more time just sat there watching the world go by.
St. Mary's Basilica Krakow
3. Split
I've visited
Split
twice, but I don't feel mine and Split's story has ended yet. Maybe it's because I was there for 2 days with literally nothing to do, and just adored having that time to relax (I tend to cram a lot into a short space of time when I'm travelling). Maybe it's just my love of Croatia, with the country appearing on this list twice, but I think I'll be spending more time in this coastal town this year- and perhaps I'll even make it to Ultra one year! Split is a great base, too, the bus station has routes going across the country. I still need to visit Krka National Park, so I'll definitely be in the area at some point in the future.
24hr clock in Narodni Trg on a moody July day
2. Budapest
As George Ezra sings "My mind's in Budapest", it's over a year since I visited this city, and I just can't wait to go back. Do you realise how many thermal bath houses are in
Budapest
? That alone could keep me entertained (and clean) for weeks! On top of that, the city is gorgeous, split into Buda, with the castle on that side of the Danube and Pest, with Parlament. I'd love to get on a Parlament tour in Budapest, and visit more of the thermal baths. I also didn't manage to see Heroes' Square, except when I was on the bus on the way in.
The gorgeous Parlament, Budapest
1. Bled
OK, OK, so
Bled
isn't a city (but it's my blog so I can cheat a bit, right?) but literally I cannot wait to get back here. As in I'm already hunting for jobs in
Slovenia
- though for an English person who doesn't speak Slovenian that's a bit difficult. The place seems perfect, like it would be awesome in the summer and winter, and I just need to spend more time there. Again, I didn't see everything I wanted to whilst I was there, but I will go back for sure. Sooner rather than later.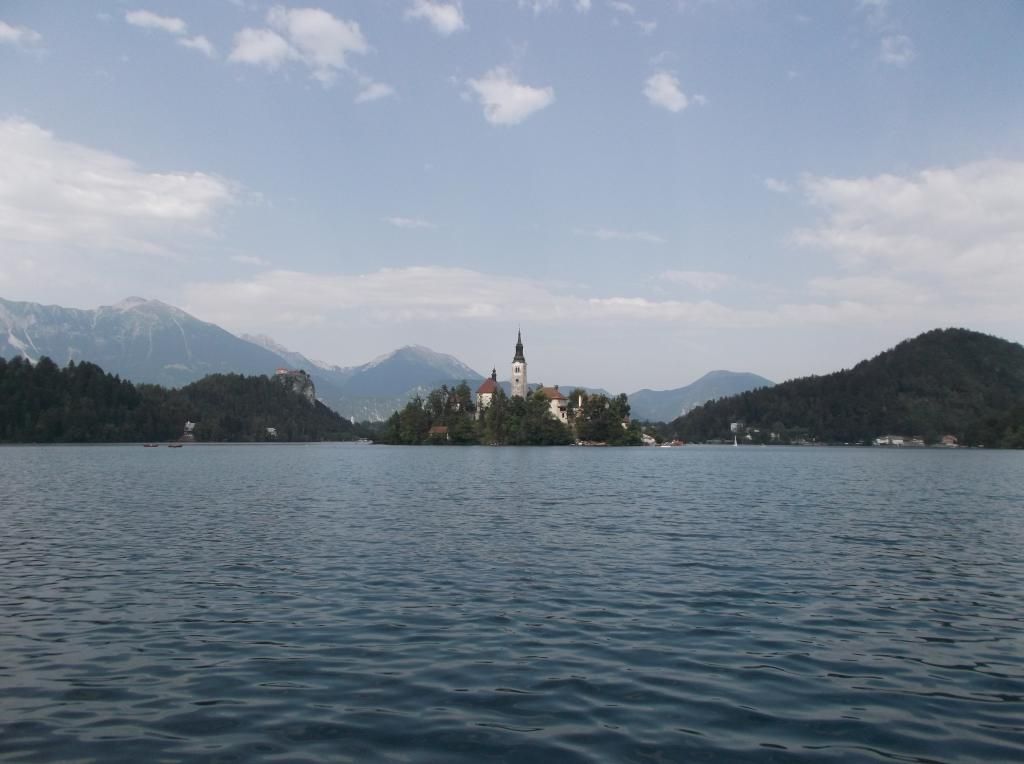 How can anyone not be in love with Bled
Have you visited any places that were behind the Iron Curtain? Where was your favourite?
Liked this post? Follow me on social media!