Oh I do like to be beside the Seaside...
"A journey is best measured in friends, rather than miles"
Sometimes you need to go some place else to come home. Sometimes home isn't a place, sometimes its simply a feeling, the way you feel by being surrounded by the right people. That feeling was what I was looking for when I went to Cornwall. I wasn't going to see anything, I was just going to feel at home for the first time in a long time.
I stayed with friends just outside Falmouth. Their new home is idyllic, you drive out of the village and down a long track, fields either side. One with cows & bulls in that their children always say "hello" to as they pass. What more could you want for your children growing up? The house itself is upside down, and the views from the living room are stunning, rolling greenery as far as the eye can see, and you can even see the sea from the windows.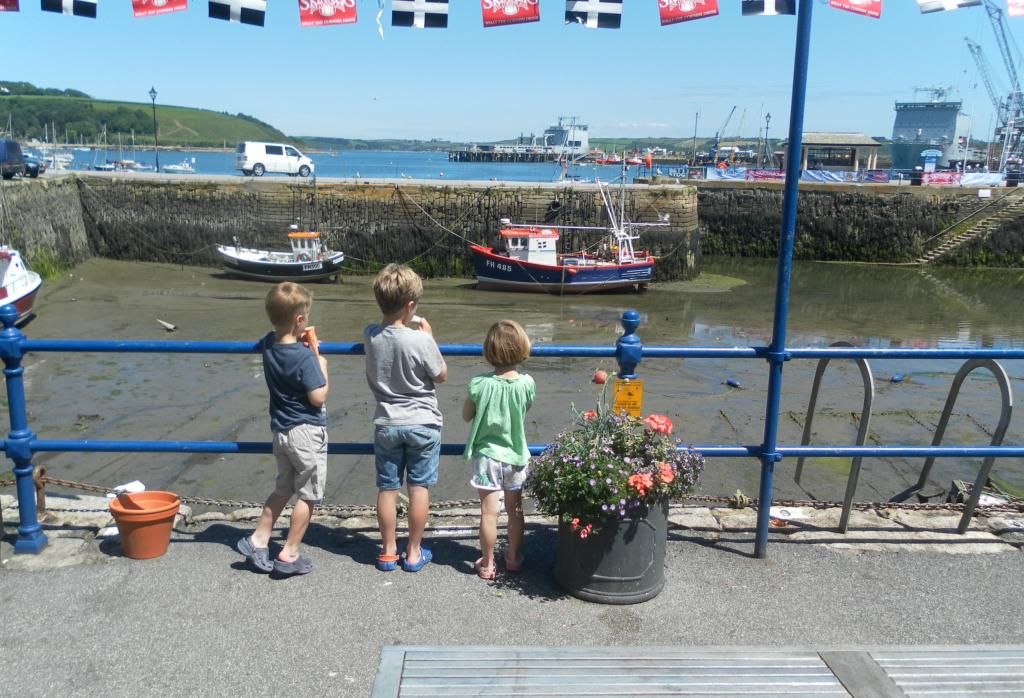 photo credit Mike Lewin
I'd never visited Falmouth before, the town is pretty & quaint with bunting across the high street. There's a real mixture of chain stores and independents, and some Cornish favourites like a Seasalt store (I aspire to be able to afford their stuff). If you walk through to the other side of the High Street you look over the harbour, the kids are fascinated by the boats and ships docked here. You can even get a ferry from Falmouth to St. Mawes, which we did one of the days.
St. Mawes is a pretty little town, it's all along the coast and you can go rockpooling along the beach, and climb up and down looking for crabs- did you know that when crabs outgrow their shells they leave behind their eyes and lungs in their old shells? Nope, me either, the things you learn from kids! We wandered around for a couple of hours and had some lunch over looking the water.
We went to tons of beaches, over the couple of days I was down there. When I arrived the kids went crabbing off a pontoon, right above it is a pub where The Adults went for a drink. Sitting on the decking outdoors, so we could watch over them and make sure they didn't stray too far. Such a good atmosphere, and great way to kick back. We took their dog down to another beach, made up of large grey disc shape pebbles. We weren't the only family with a dog down there, there were loads! Some people even had a disposable barbecue set up at the edge of the beach and were really enjoying the last days of summer. You have to almost hike down a footpath through some woods to get there, but it's lovely, in fact it was my favourite beach to visit. The closest to my friends home is Maenporth, which looks super calm and great for the kids as you can wade out for miles, when the tides out, and still be only ankle deep. I kind of regretted not wearing swimmers when we visited there on my last day, as the kids and I went out into the water up to my thighs & in long shorts that wasn't the best!

The weekend wasn't just about beaches and visiting somewhere different, though. For the first time in a while, I was totally relaxed. I got to catch up with good friends, play games with their children (including singing really rather a lot Frozen badly) and snuggle with their daughter (who I'm totally in love with, I feel like she's my baby sister) .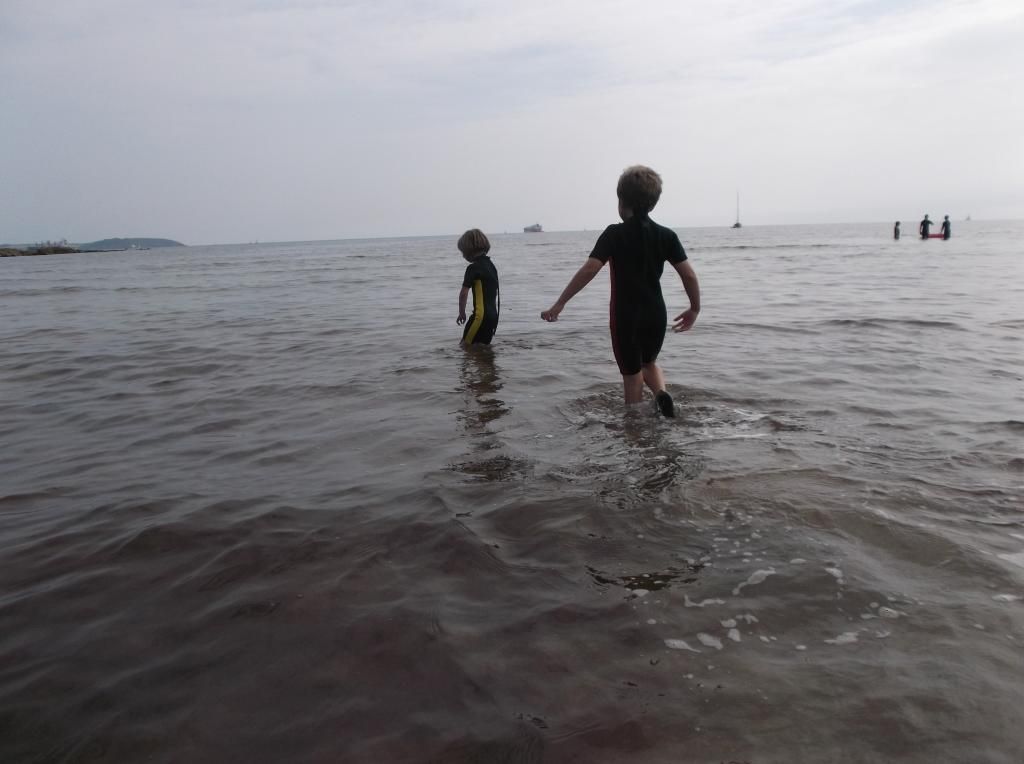 Liked this post? Follow me on social media!