I'M MOVING TO THE ARCTIC (temporarily)
Kind of out of the blue, no?
Let me tell you how this came about, because it definitely was not on my itinerary of Things to Do this year! In fact I would call it
serendipity
.
This year, in spite of my blog being all about the wonderful adventure's I've had, hasn't been the easiest. I live in Dorset, a county made up of tiny villages and habitation's, the village I work in has less than 300 people living there. I'm a bar keep/ waitress in the village pub, and have been doing it for nearly 5 years. I really loved my job, but in the middle of the year the family I worked for moved on.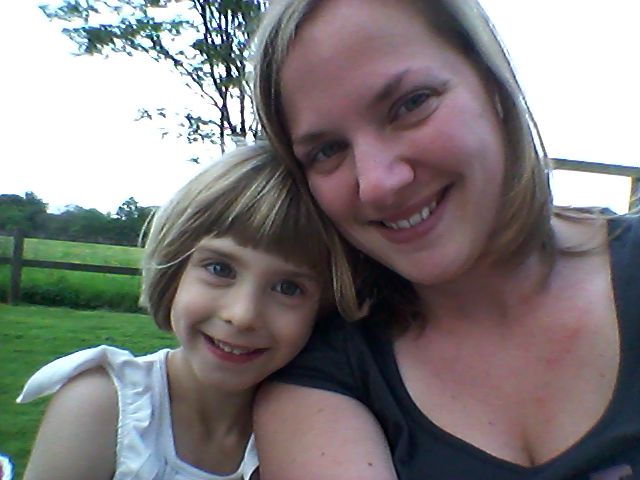 My Princess, Emily, and I
Saying goodbye to them was the hardest, their now 6 year old daughter, Emily, is my best friend in the world. She is like my baby sister and I really never knew it was possible to love another human as much as I love her. Saying goodbye to them shook me up, and honestly I just couldn't settle. 3 weeks after they left I went on my epic European adventure for the summer & I'd made my mind up within days.
I needed to move on, too.
Not to taint my chances at getting a job when I come back from the Arctic, but one of the things I was looking for was to get out of bar work, which is how I came across this opportunity. I decided to look for jobs abroad, I was looking more for things in Slovenia & when I scrolled down I saw the words
I scrolled past it originally, but curiosity got the better of me and I opened the link anyway. A seasonal contract with a company called
Santa Safari
. Based in Karesuvanto, Finland, Santa Safari are an inbound tour operator providing once in a lifetime trips for families to meet Santa Claus and see the incredible sights on offer in the Arctic Circle, including the Northern Lights! There is even a Search for Santa by Snowmobile excursion (how cool is that?)!
How could I not apply? I adore Christmas and have spent the last few working in bar and restaurant atmosphere's and before that I'd spent Christmas in the sunshine. This would be an entirely different opportunity for me, and it's only for a couple of months! I convinced myself that, having not heard from there for over a week after my interview, that I hadn't got the job. When the e-mail came through that I had, I was utterly over the moon. As soon as I had sorted my dog out for somewhere to stay, I accepted.
I am going to be one of Santa's Elf's!!
It's going to be hard work, it's going to be insane in fact, and we're going to be working all through and over Christmas, but it's going to be memorable. I hope I'll get a chance to see the husky dogs, and reindeer for myself on my days off. I know I've to learn how to operate a snow mobile in my training, which I'm excited for. I said this in my interview, and I meant it: It's not just a once in a lifetime opportunity for the clients, it is for us, too!
What does that mean for the blog?
I tossed this over in my head a few times, because I know I'm working long days 6 days a week and I don't want to overload myself, so my schedule here will be changing. Instead of blogging 4 times a week, I'll be cutting down to 3 posts which will go out on Tuesday, Friday and Sunday. On Tuesday's I'll be hosting an interview series with other blogger's so you can get to know them & discover more things to inspire your travels, and on Friday's I'll be doing Foto Friday. I will be writing about my experiences on Sunday's and linking up with Sunday Traveler, still.
So that is the story of how I ended up temporarily moving to the Arctic!
Liked this post? Follow me on social media!