My Arctic Packing List
I feel like it wasn't five minutes ago I wrote a
packing list for Iceland
. I kind of thought this one would be similar but longer, but alas, it's not really, especially since I have a luggage allowance! It turns out that Lapland is really, really cold(!), and for that sort of cold you need better gear. My allowance is 18kgs, and I have a
backpack that I'll be using as hand luggage
, so here's what I'm taking:
Hold Luggage
We actually found this black holdall when it came to my attention that no one in my house owns a suitcase anymore! This was a shocking discovery for me since my parents go on holiday for long periods of time three times a year. I'm using this instead of my backpack, mostly because I need things like work shoes and snow boots, which simply wouldn't fit into my backpack along with clothes.
Thick jumpers x 4
1 sparkly jumper
Thermals x 4 (sets of tops and bottoms)
Jeans x 2
Fairisle leggings (for days off) x 1
1 soft shell black snow pants
Snow boots
Black work boots
PJs x 2
Panties x 10 (this is probably my major over pack, you can never have too many panties)
Thermal Socks x 7 pairs
thin gloves to go under my snow gloves
thin base layer hat to go under my hat
torch (because it'll be dark most of the time)
reusable hand warmers x 1 pair
Shampoo & Conditioner
Shower Gel
Silica Moisturiser
Glycerin hand cream x 2
Glycerin lipbalm x 2
Miniature shave gel
Razor
Toothpaste
Toothbrush
Hairbrush
Deodorant
Hand Luggage



Handbag (purse, mobile phone)
Camera
Laptop
Tablet
Chargers
Adapter
Extension Plug
Thermals
Black work trousers
Jumper
Thermals
Bra's
To fly I will be wearing my 66 North polar tec trousers, a pair of boots, soft fluffy socks, a thick jumper, my scarf, neck gaiter, arctic gloves, and hat! I will feel like 100C in all that, but I gotta get it there somehow!
Wow, considering I didn't think I was taking much, this list proves otherwise. I guess as I am working and I need work shoes, and work trouser, and clothes to be clean all the time I am taking a bit more than I would normally.
Is there anything you think I've missed? Anything you think I could leave behind?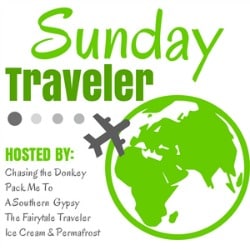 Liked this post? Follow me on social media!