Traveller Tuesday with Angela from Angela Travels
Each Tuesday from now on I'll be hosting interviews with other travel bloggers, to help you discover more blogs and even more inspiration to travel. If you want to be part of this series please contact me. Joining us this week is Angela from Angela Travels.
1. For those who don't know you, introduce yourself and your blog
My name is Angela of
Angela Travels
. I live in the PNW of the USA and enjoy blogging about my travels and outdoor adventures. I have a full time job, so I share what I can.
2. Are you a light packer or an overpacker, what one thing won't you leave the house without?
I am a light packer. I pride myself in packing carry-on bags for most of my trips. However, depending on the complexity of the trip, I may have to pack two bags!! I can't leave the house without my DSLR and sunglasses.
3. Do you plan your trips, or just go with the flow?
I do a combination of both. I try to plan accommodations beforehand, especially when traveling during peak seasons. However, I can be a speedy traveller and actually breeze through attractions I estimated taking longer. That is why I make a list of backup places to visit when traveling in case I have extra time or plans change.
4. Where has been your favourite place to visit to date?
New Zealand, hands down. I would live there if I could. It is such a great country with so much outdoor variety.
5. Where is currently at the top of your list to visit?
Antarctica – It is logistically expensive and takes time to get there. Since I work full-time in the US, I don't have many vacation days a year. A trip to Antarctica would have to be in between jobs or a travel break.
6. What is the best experience you've had whilst travelling?
Oh my gosh, there are just so many to choose from! I would say the kindness of strangers makes traveling worth it. So many of my friends and family worry when I travel, but I have had so many great experiences with people going out of their way to help me out.
I had a couple insist take me via two buses and help carry my luggage to get me to my hostel even when I was persistent on taking a taxi. They barely spoke English, and I didn't know any Italian. It is great when you can trust your instincts and the kindness of strangers.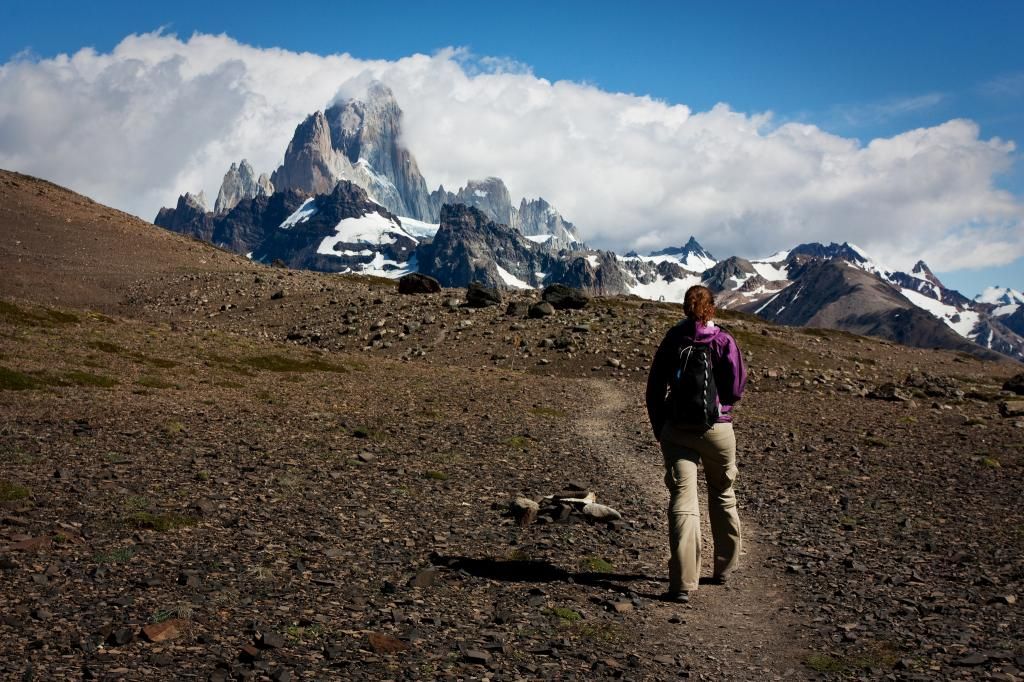 7. What tip would you give to other travellers?
Research, research, research. Be ready for anything. There are times when plans fall through, so have backup/tentative plans or know the area.
8. You work for REI, a job you got through your blog, how did that come about? What exactly is it you do working for them?
I was in an outdoor class with someone that worked in the marketing department. He heard of job openings and asked for my resume to apply. My resume vaguely describes my blog as a personal project. Little did I know that REI was re-launching a blog and needed help working on it, so now I work with freelance writers, photographers, and brands to curate and publish content on behalf of REI. My official job is content marketing to drive natural search to REI's digital website.
9. You love National Parks; which has been your favourite to visit, both in the US and worldwide? Which ones do you want to visit next?
Oh man, they are all so good and vastly different to pick just one. However, I did enjoy
Denali National Park
for its wildlife and lack of trail system. The lack of trail system means you aren't running into too many hikers and can enjoy the nature around you.
Also, Torres del Paine in Patagonia even though I was only able to backpack part of the "W" since someone decided to start a wildfire causing half the park to close. I plan on returning one day.
10. You're very outdoorsy, what would you recommend someone who is not so outdoorsy do to get outdoors more (and enjoy it)?
Start slow and work your way into it. You don't have to do overnight or long trips. Start with small day hikes or car camping trips. Guided trips are also a great way to get exposure to different activities but can be pricy. Keep in mind that buying gear is not cheap, so trying out activities before you take the monetary plunge may help save money in the long run.