Traveller Tuesday with Brittany from Paws for Beer
Each Tuesday from now on I'll be hosting interviews with other travel bloggers, to help you discover more blogs and even more inspiration to travel. If you want to be part of this series please
contact me
. This week we are lucky to have Brittany from
Paws for Beer
.
1. For those who don't know you, introduce yourself and your blog
We are Brittany and Boomer of
Paws for Beer
. Our blog is devoted to my three favorite things: travel, dogs and beer. I primarily solo travel with Boomer, finding dog friendly activities and great breweries along the way. Boomer and I both love road trips so that is the main focus of our travels.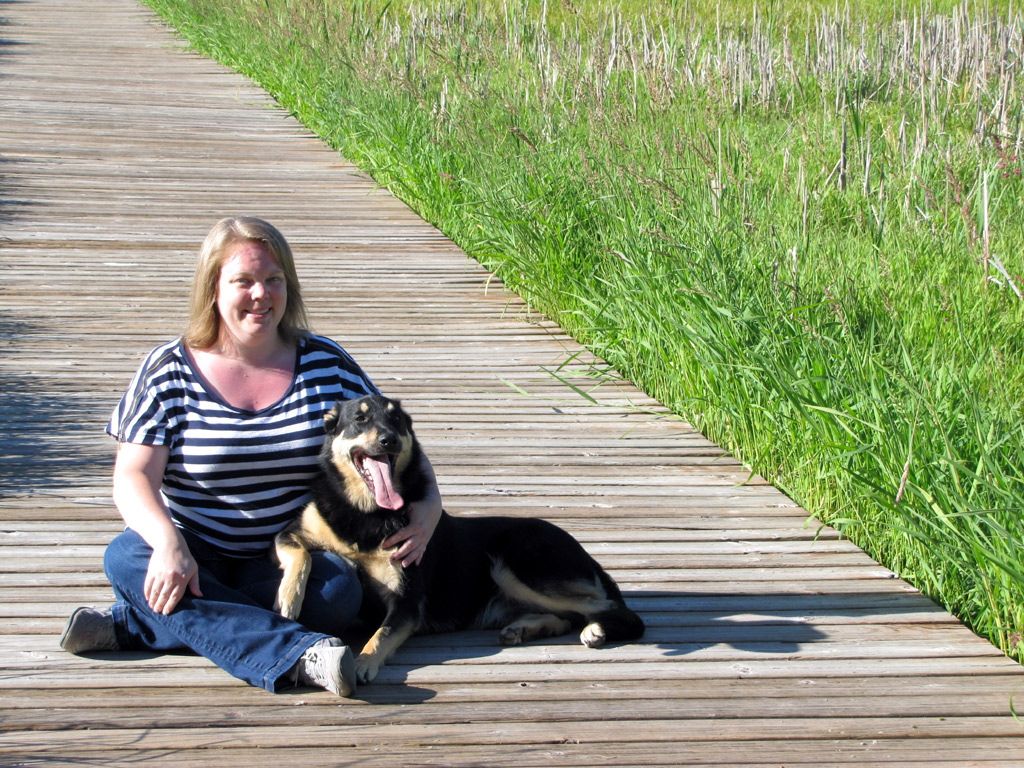 2. Are you a light packer or an overpacker, what one thing won't you leave the house without?
I use to be an overpacker but I have scaled back quite a bit. Cargo space in my car and airline checked bag fees have really encouraged me to travel with less! The only thing I do overpack is cameras. I have at least 3 with me at all times. It may seem excessive but I was raised by a photographer who's motto is to "always have a camera with you". I also have this annoying feeling that while traveling if I only have one camera something may happen to it, like I loose it or it breaks. I would be heartbroken if I did not have my travel photos!
3. Do you plan your trips, or just go with the flow?
I am a huge planner. I love travel so much, but I love planning travel more. My friends tease me because my itineraries are packed full. It does not leave much room for error and sometimes leads to disappointment but I would rather cut things out then waste time trying to figure out what to do next. It takes me forever to make a decision, hence why I start planning my trips a year in advance.
4. Where has been your favourite place to visit to date?
I still have a lot of the world to see, but so far South Dakota has been my favorite spot. I think because it is the location of my first solo trip with Boomer. It may not be the trendiest of locations but for me it was just what I was looking for. I had never been to that part of the United States before, so it was a big contrast to what I was use to, living in the state of Idaho. The Badlands National Park was the highlight of the trip. The prairie lands with the vivid colorful spires, it is a truly stunning area!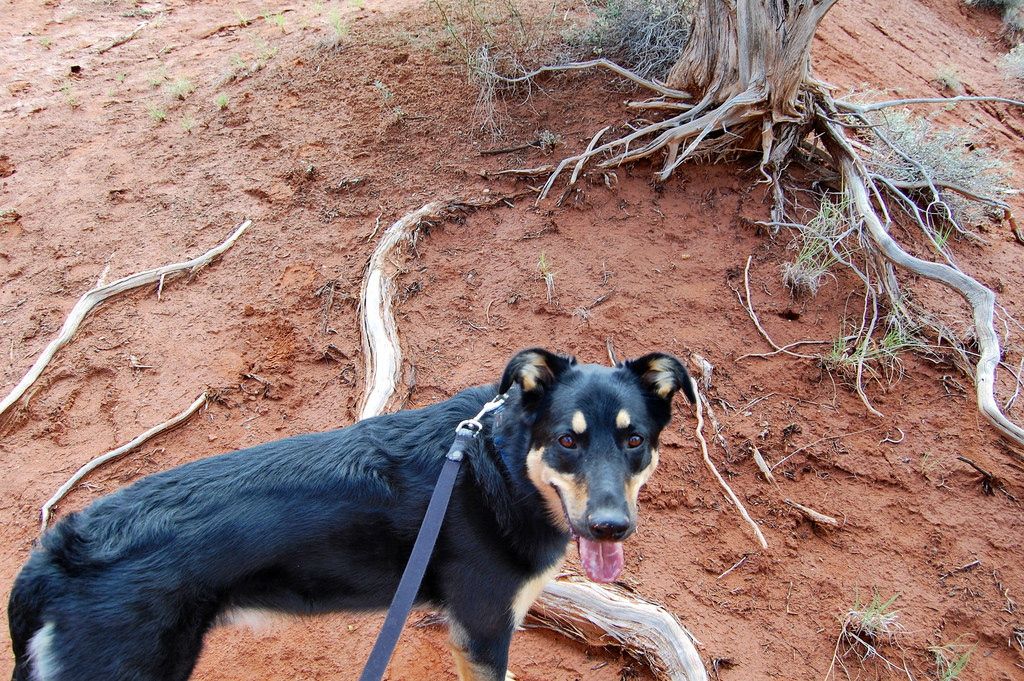 5. Where is currently at the top of your list to visit?
I would love to visit Ireland. It looks so beautiful and the beer... oh my goodness just thinking about the beer makes me want to book a flight right now! I just have to figure out how to get Boomer over there with me!
6. What is the best experience you've had whilst travelling?
I went to Chicago this year completely solo and although it was challenging I believe it was a positive turning point for me. It was my first official solo trip. No dog, no meeting someone along the way, just me. I knew it was going to be difficult as I had only myself to rely on but I knew that I had to push myself out of my comfort zone. It was a huge change for me as I typically do not travel to large cities, or if I do I have someone who is familiar with the city with me. I learned a lot about myself on that trip, like I am terrible at public transportation. But I also learned that I am resourceful and found my way out of being lost, which happened often while I was there. That trip gave me the confidence to trust myself and have faith in myself as a traveler.
7. What tip would you give to other travellers?
Get out of your comfort zone.
I spent too many years in my comfort zone and I think it really held me back. I would not try new things and this is the best thing about traveling, trying something you can not at home!
8. You and Boomer take a lot of trips together, do you find dog-friendly hotels, or use kennels?
Boomer influences a lot of where we travel to. While planning our trips I research as many activities as possible to include him on. I try not to board him in kennels while we travel as I believe it is his vacation just as much as it is mine. There are times I visit places where he is not welcomed, like our National Parks, so I use kennels, but I try to keep that to just day boarding. There are also some trips the Boomer can not accompany me on so he stays with a friend of mine who has a cattle ranch. Boomer loves playing a ranch dog while I am away!
9. We share a love of beer, what is your favourite currently? You also cook with it, what is your favourite concoction and have you had any disasters?
I think I have too many favorite beers! I really like IPAs, specifically black IPAs. My favorite right now is the Wookey Jack Black Rye IPA from Firestone Walker Brewery in California. The rye really kicks up the flavor and works well with the malty, roasted flavors in the beer. I also love the Quilter's Irish Death from Iron Horse Brewery in Ellensburg Washington. It is classified as a red ale but it is as dark as night. The Irish Death has some great malty roasted notes with a bit of sweetness, but not too sweet, as it is named the Irish Death after all!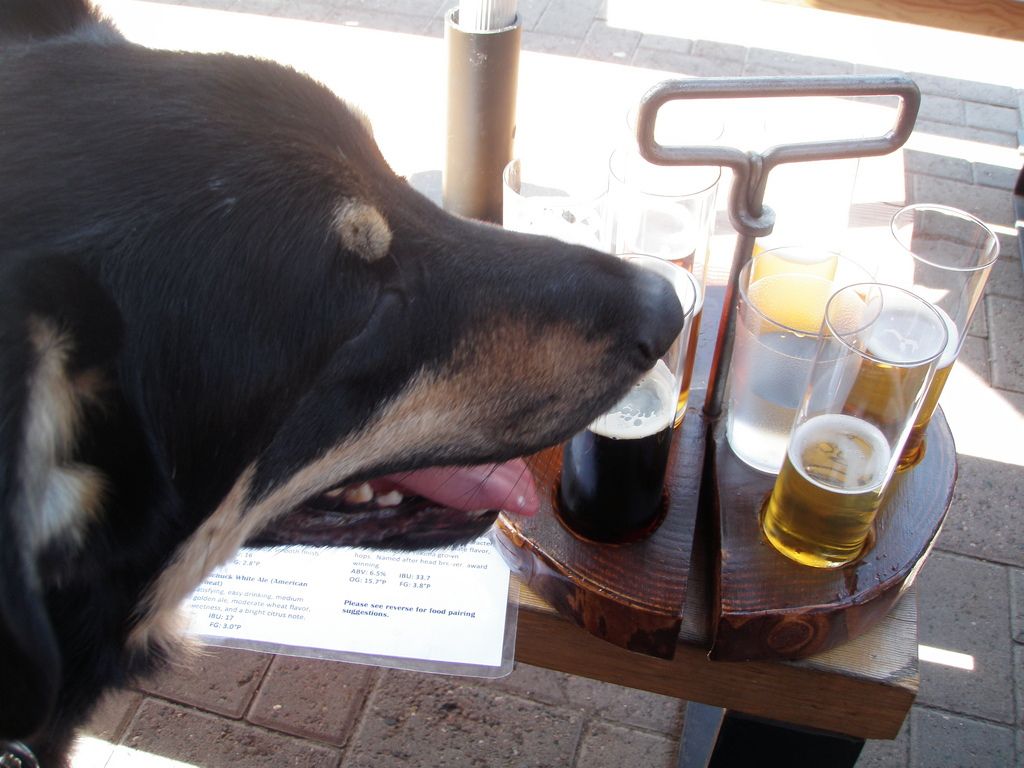 I started cooking and baking with beer last year. I never really was into cooking but I was bored with the same recipes I always made. I started researching food recipes made with beer and found some inspiration. Beer is great for cooking with, specifically meats as it is a natural tenderizer. My favorite recipe so far is the
Stout Beer BBQ Ribs
. The sauce is amazing; sweet and spicy. As for disasters, there have been a few. I added beer to my burger meat once and the sharpness of the hops ruined the burgers. From that I learned to never use an overly hoppy beer if you are frying something. The heat can turn against the hops which results in an overly bitter flavor, that even this "Hop Head" could not tolerate!
10. Lastly, where is yours and Boomer's favourite place you've visited, best walking spot for Boomer?
I mentioned South Dakota as my favorite place to visit but in all honesty I don't think Boomer had the best time on that trip. I learned a lot about traveling with a dog during that trip and for that I believe our trips are now better structured for him. Last year we went to southern Utah and I was able to include him on most of my activities. We had a great time together and I could tell Boomer enjoyed himself more. He was less restless in the the car and I did not feel like I was running off to places while he sat in the car. Boomer's favorite spots always include some sort of water. If he can jump in the water and go for a swim, he is at his happiest!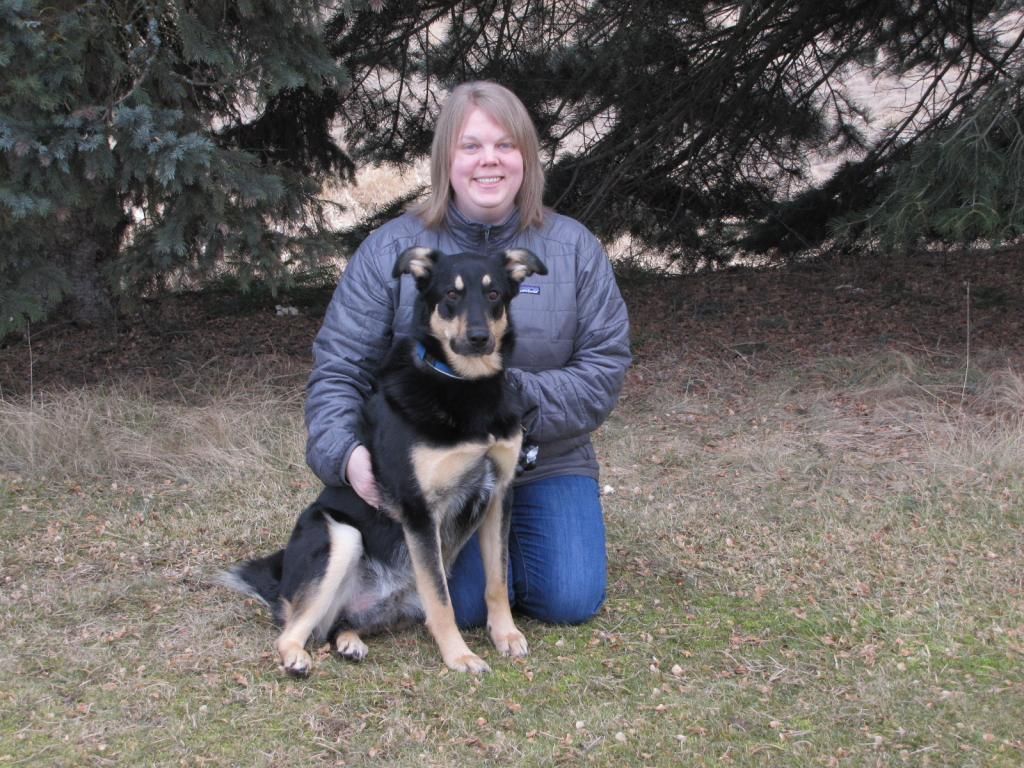 You can find Brittany at...
Blog:
Paws For Beer
Facebook:
Paws for Beer
Twitter:
@pawsforbeer
Google + :
Brittany Longden Paws for Beer