Traveller Tuesday with Mandie from Rambling Mandie
Each Tuesday from now on I'll be hosting interviews with other travel bloggers, to help you discover more blogs and even more inspiration to travel. If you want to be part of this series please contact me.
1. For those who don't know you, introduce yourself and your blog
Hello folks! I'm Mandie and I blog over at RamblingMandie.com (because, you know…I wander about aimlessly and ramble on a lot). My blog started as one girl's mission to escape her comfort zone and create a better reality by setting off on a great adventure.
2. Are you a light packer or an overpacker, what one thing won't you leave the house without?
I'm a firm believer that you never need to travel with over 20 lbs. (about 9 kg.) On my next trip I plan to try to get under 15. I like a good challenge. ☺
I wish I had something really original that I won't leave home without but alas –just ordinary chapstick. Blistex Advanced Moisture Care. I'm obsessed, and I have to have a minimum of two tubes on me at all times or I have a mild panic attack – they should probably sign me on as a brand ambassador.
However, I will work on getting a lucky charm of some sort so I have a better answer the next time someone asks me that.
3. Do you plan your trips, or just go with the flow?
A little of both. It's definitely easier to stay on budget if you plan ahead, but I think you should always leave room for flexibility. Some of my best travel memories were totally unplanned.
4. Where has been your favourite place to visit to date?
Oh geez – can any traveler actually answer that question?! Lol. Probably Ireland – driving and stopping all along the Wild Atlantic Way. It's just magical in a way that makes you believe anything is possible. But…on the other end of the spectrum, there's London. I have no idea why, but I would move there in a heartbeat. I love everything about the city (other than how craaazy expensive it is).
5. Where is currently at the top of your list to visit?
New Zealand, New Zealand, New Zealand. I want to see the Hobbit houses and I'm dying to hike the Tongariro Northern Circuit, around an active volcano. Of course, I could spend a month in Central America for what it would cost me just to fly to New Zealand, so…it may be awhile before I actually make the trip. But, it will happen.
6. What is the best experience you've had whilst travelling?
I'd have to say it was when the overnight bus I was supposed to take from Budapest to Prague didn't show up (for the second night in a row) and I was stranded alongside the road with a whole group of other travelers. A group banded together and found an all-night pub to drink in until we hopped on a 5 am train out. A couple of us ended up hanging out together the whole time we were in Prague and are still in touch to this day. It's funny how the experiences that seem the worst at the time can end up being the best memories. I guess, looking back, it's because it showed me how capable I was of handling unexpected challenges, and I made some great friends during the ordeal.
7. What tip would you give to other travellers?
I guess my biggest tip would be,
try new things
. Even if they scare you – especially if they scare you. Don't just stick to what's safe or what you've done before. Don't over-plan; leave yourself open to the unexpected because often it will be the best thing that ever happens to you.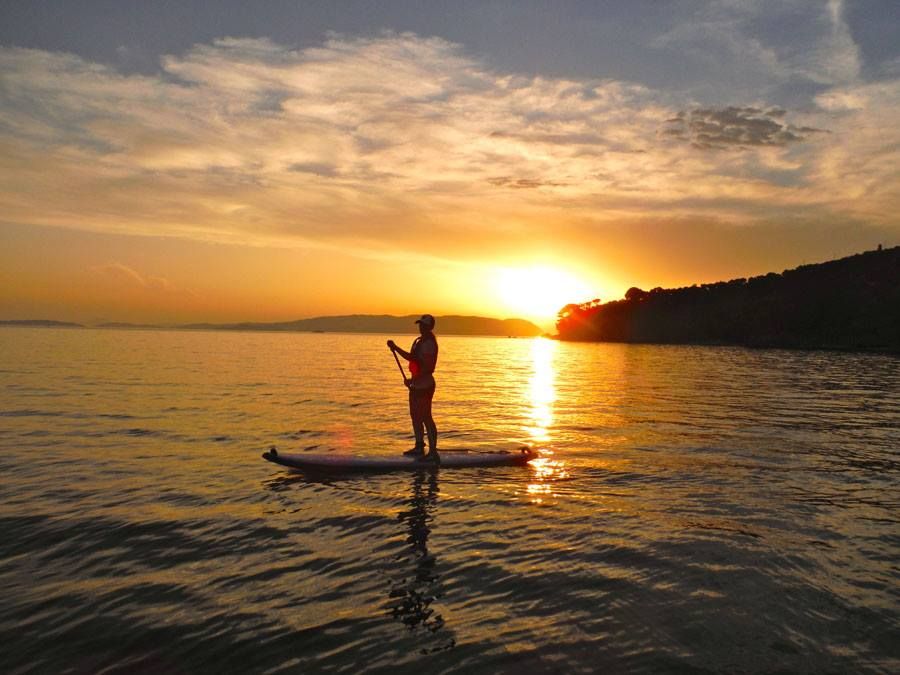 8. You write super motivational posts on your blog (one of the reasons I love it); what would you tell someone in the position you were in before your job got eliminated?
Awww, thanks. I actually consider myself a personal growth blogger, not a travel blogger, so I'm happy to hear that. :) I guess what I would tell someone in my old position would be – don't compromise. Don't settle. Don't get complacent.
I know what it feels like to be dead broke, living on Ramen noodles, having to choose whether you're going to pay your phone bill or your electric bill that month. And then you get a job offer, and you take it because it's money, and money is awesome. We all have to do things just to get by sometimes, but don't ever get so comfortable that you lose sight of where you're going. Because that's what I did – I lost myself for while and it took a big jar to the system to get back on track.
As cheesy as it sounds – after being in both position – I'd rather be dead broke and working to create my own dreams than comfortably selling my soul.
9. Are you settling in back home, or planning the next big adventure? You say you've got someone special waiting for you, would they ever join you on one of your adventures?
I'm quasi-settled, but taking road trips almost every weekend. I technically live out of my car right now, and my goal is to write an epic piece in the spring about living one full year as a modern-day American nomad. I think I'll call it 'Intentionally Homeless & Unemployed.' Haha
I do have someone special, and he will absolutely be joining me on my adventures one day. Living/working abroad for a year and taking a year off (him, not me) to travel the world together are both part of our future plans.
10. Do you think, aside from needing longer to recover from hangovers, travelling in your 30's is really any different to travelling in your 20's?
I don't think it's so much the actual age that matters, and plenty of people in their 20's are a lot more advanced than I was at their age. However, I know that my priorities have certainly shifted over the years. I think the biggest difference is that in your 30's you understand that you don't have limitless opportunities anymore, which makes you appreciate every experience even more.
To be honest, I never traveled in my 20's – but I wrote a post about
how it gets better in your 30's
that remains one of my top 3 most popular posts ever, so I guess I must have been on to something. Or maybe I just wanted to push a few buttons – I've been known to do that occasionally. ;)