Losin' My Sh*t
One of my favourite things about Lapland? Security, or lack, thereof. Why was there no security? Why should there be? Less than 300 people live in the border town we lived in. Everyone knows each other, it's perfectly normal to open the front door and let yourself into your friends homes. Which meant, we had no front door keys.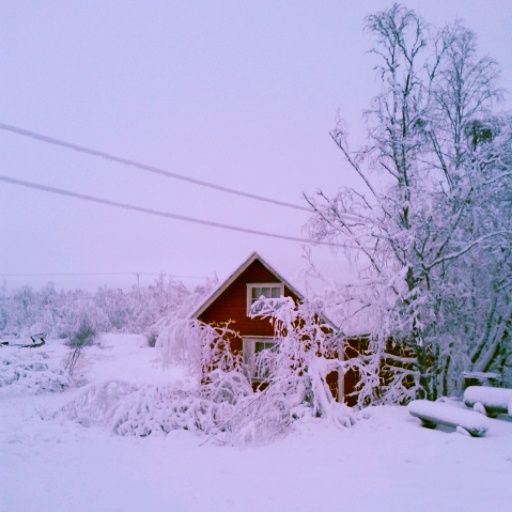 It. Was. Heaven.
Why? One thing you should know about me is I lose things. It's like my memory just cannot retain that information for longer than 5 seconds. In my new job, there is nowhere I can leave my keys that I can see them and it drives me mad because I have no idea where they are the whole time I'm there. I'm also renowned for leaving my keys in my moped... Yup.
Lapland was no exception to me losing things. The biggest item? A huge Transun board that had been placed on my bus, to be honest I hadn't put it there so how should I remember to take it off? The boyfriend didn't see it that way, though. Buses seemed to me a good place to leave things including, on a day that was -30c & we had to wait outside the airport for our transport back home, my hat. I had only taken one with me, and this lead to me stealing one of the lads hats for a few days until I could get to the outdoor shop to buy another, and I bought two, y'know just in case. One nice expensive purple merino wool one, it was kind of ugly but I knew it would be warm. The other a soft wool black one with misshapen edges, it had been hand knitted and I loved it as soon as I saw it, and it was just 50SEK.
Apparently buying two was excellent judgement on my part. I had congratulated myself having got to the end of the season only having lost one hat. I thought that wasn't too shabby. Until I got to Warsaw nearly two weeks later at 05,40am with no hat... Or gloves. The gloves being my nice, thick Arctic pair which I had worked out how to use to unzip jackets and everything whilst still wearing them. They were great at keeping my hands dry and warm on those really cold days. I was so mad at myself- and it was too early for me to go into a shop and buy a new pair, or a new hat. Both of which were left on the bench at Vilnius coach station....
Oh black hat, how warm and snuggly you were
It wasn't just warm weather wear I lost. I had TWO shower's during my day in Helsinki. Arriving super early because of the night train (possibly the worst place to try to sleep), my first thing was to get that horrible feeling of sleeping on a train off me, so I showered and went back to bed for several hours (massive kudos to Stadion Hostel for letting me check into my room at 7am). That night before I went to bed, I took another shower, because I was cold, and I could, so why not?! That is how I lost my shampoo, conditioner & shower gel.
All those things I lost tho', they weren't the worst. I lost the mother of all things to lose when you're travelling. There I was booking my flight home on the hotel computer when I should've been working, a bit grumpy because that meant the end of my travels. It, being a work computer, didn't have all my details so I trotted across the road home to retrieve my passport.
My passport was in the top pocket of my backpack, a small pocket into which I'd put it so it wouldn't get lost as little else would fit in there anyway. Since I'd moved house I wanted to keep it somewhere safe, and out of my handbag so I didn't get called for a flight. Yet when I unzipped the pocket, it wasn't there. I wasn't worried because it had spent most of the last month in my handbag which was back across at the hotel, so I just assumed with my terrible memory I'd forgotten that I'd replaced it.
It wasn't there either. Cut to 10 minutes later when I am literally tearing mine and my boyfriend's room apart. I'd emptied my entire holdall & repacked it again (neater than the first time, too) emptied my little backpack, my handbag, the bin bag, everything. Ripped the mattress off the bed to check it hadn't fallen between any slats, and at that point the boyfriend called saying he was on his way home. So I told him, slightly too calmly, that my passport was missing. Which freaked him out more than I appeared to be freaking out.
Of course, as always with these things, he'd been home minutes before he found it. I was sat on the bed going through the eight million pockets of my work coat, and he picked my worn- only- once- snow suit. First pocket he went in, I swear.
There it was my passport that I'd been routing through our whole room for over an hour looking for!