Traveller Tuesday with Lauren & Justin at Justin Plus Lauren
Each Tuesday from now on I'll be hosting interviews with other travel bloggers, to help you discover more blogs and even more inspiration to travel. If you want to be part of this series please contact me.
1. For those who don't know you, introduce yourselves and your blog
We are Justin and Lauren and our travel blog is called
Justin Plus Lauren
. We are a couple who lives in Canada and we are part-time travelers, working full time jobs here and traveling as much as possible. We love outdoor adventures with activities such as hiking, snorkeling, biking, and we even tried whitewater rafting and surfing recently! Justin and I are both vegans, meaning that we consume a diet without any animal products. This can be a challenge at times when we travel, but I'm always able to find great food for us to eat!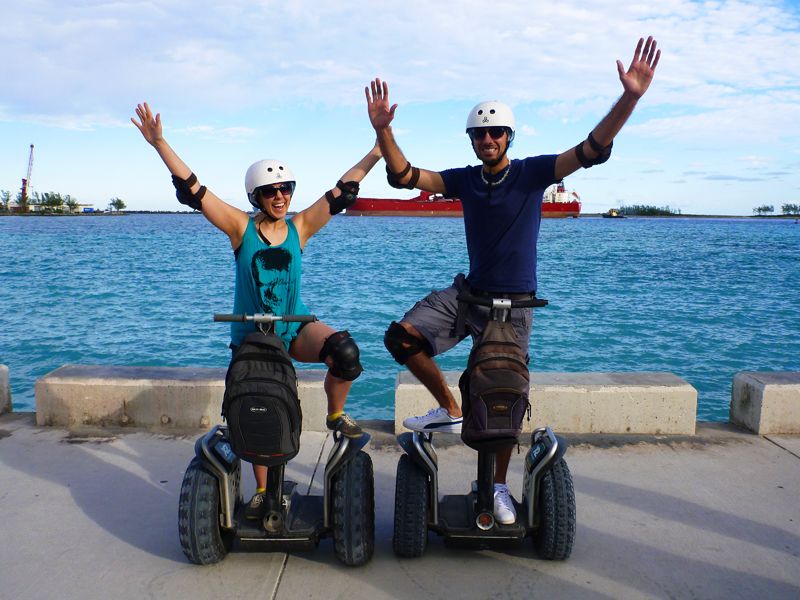 2. Are you light packers or overpackers, what one thing won't you leave the house without?
We try not to be over-packers, but sometimes it can't be helped! On our last trip, we packed one suitcase that weighed in just under the limit at 49lbs. Thankfully, we didn't need a suitcase each! I think the one thing that we try not to leave home without is our camera. We both love capturing images and video of the places that we visit so we can remember them (and blog about it!), so that's definitely a necessity.
3. Do you plan your trips, or just go with the flow?
I am a huge planner! Sometimes half of the fun is planning out all of the places that you'll see. I used to just go with the flow, but I would find that I'd come home and realize there were things I missed out on doing. I try to plan the trips, but if we aren't rigid to the plan, that's okay. Sometimes you can't fit everything in realistically, or the weather changes, and at that point, it's good to go with the flow.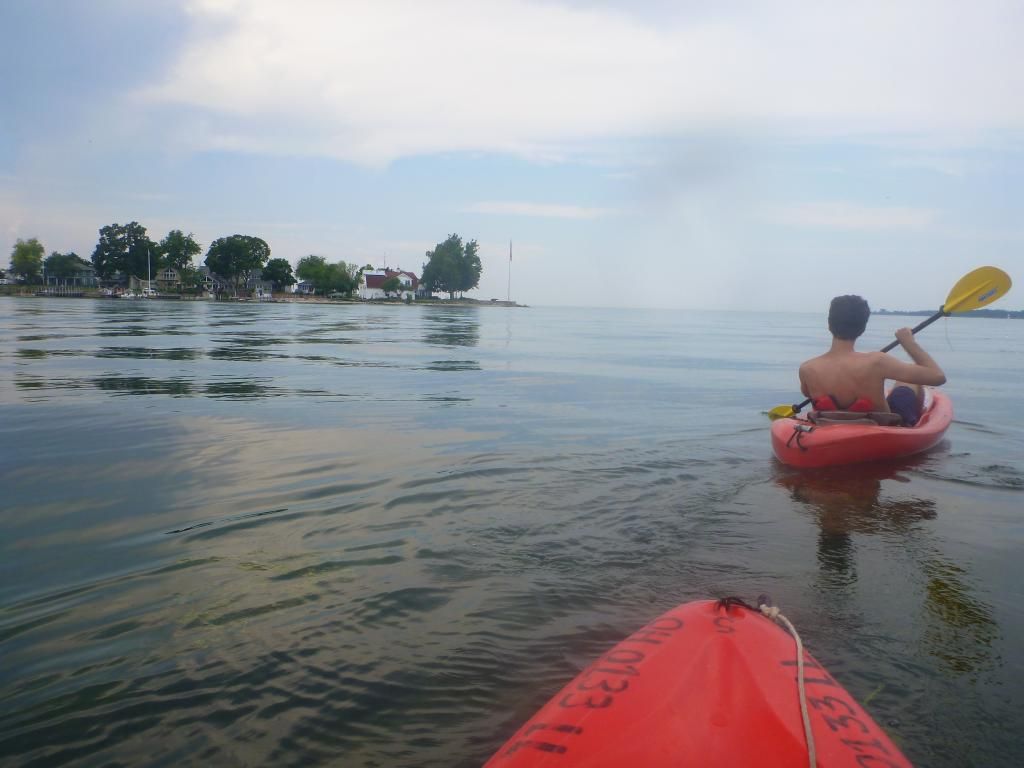 4. Where has been your favourite place to visit to date?
This always changes. At this point in time, I would have to pick Bermuda! We just got back from there a week ago, and maybe that's influencing me...but we had a fantastic time. The beaches, the scenery, the people, the food, the activities, everything was perfect and ideal. We got to go hiking through a jungle, swim inside a cave, surf along turquoise waters, and everyone was just so friendly and polite. I got such a great vibe from the island and it actually had us both wondering by the end of the trip, "How can we move here?".
5. Where is currently at the top of your list to visit?
The very top of my list is shared by Japan, Iceland, and Italy. I've wanted to go to all of those places for some time now. Justin and I both really want to go to Italy as well, so we've planned that out for our next trip overseas in May.
6. What is the best experience you've had whilst travelling?
The most magical experience I've had is going
whale watchingin Dominica
. I love animals and had recently watched the movie, "Blackfish", plus read the book "Death at Seaworld" so I've really been into whale conservation efforts. Being able to see whales living in the wild, and dolphins leaping out of the ocean was incredible. They are such majestic beings, and it saddens me that we capture them from the wild to put into marine parks. The best way to see whales is in the wild, trust me!
7. What tip would you give to to other travellers?
If your original plans don't work out or something goes wrong, try not to stress out. At that point, go with the flow and explore your other options. You might end up stumbling upon something else that makes your trip even more memorable!
8. You guys are vegan, do you ever struggle to find places to accommodate you, or do you cook when you travel? Where has been the most difficult place to find something suitable?
We mostly eat in restaurants when we travel, and we actually haven't had too many problems! We're either able to find restaurants that can cook a vegan meal for us, or they're willing to alter a menu item to suit us. It's becoming more and more common these days that restaurants cater to people with dietary restrictions, thankfully! We usually pack a few Clif bars or snacks for on the go, just in case. I think the most difficult time we've had so far was in Quebec City, of all places! It is definitely not as vegan-friendly as its neighboring city, Montreal. We were able to find a couple of places that had vegetarian and vegan food, and we definitely did not go hungry! There was just one hectic day where we were wandering around in a touristy area, really hungry, and I started getting moody as every restaurant didn't seem to even offer a basic pasta and tomato sauce without meat in it. Other than that, we didn't have many troubles. We've started putting together
vegan guides
for our readers of the places we visit to make it easier for anyone else who's traveling as a vegan!
9. Not to cause an argument, but what do each of you think the other's most annoying habit is (particularly when you're travelling)?
Haha! I'm sure Justin has a bunch he could say about me, but I'm filling out the interview ;) I think the main "complaint" (not even really a complaint) about Justin is that when we arrive at a destination after a flight, he always needs to have a nap or rest, and I just want to get out there and see everything! Usually we compromise and he has a nap, and I wander about the hotel property and enjoy the pool, for instance. I think that Justin and I balance each other out in terms of our personalities on an everyday basis and while traveling. Sometimes I can get a bit intense and stressed out, and he is able to calm me down. He's way more calmer than I am!
10. You say you like video games, which is your favourite?
We love video games! I have to go with something really classic like Super Mario 3 or Super Mario World. I love the old Nintendo and Super Nintendo games. I also love the game, Earthbound, for the SNES. Justin's favorite at the moment is this computer game he's been playing a lot called DayZ.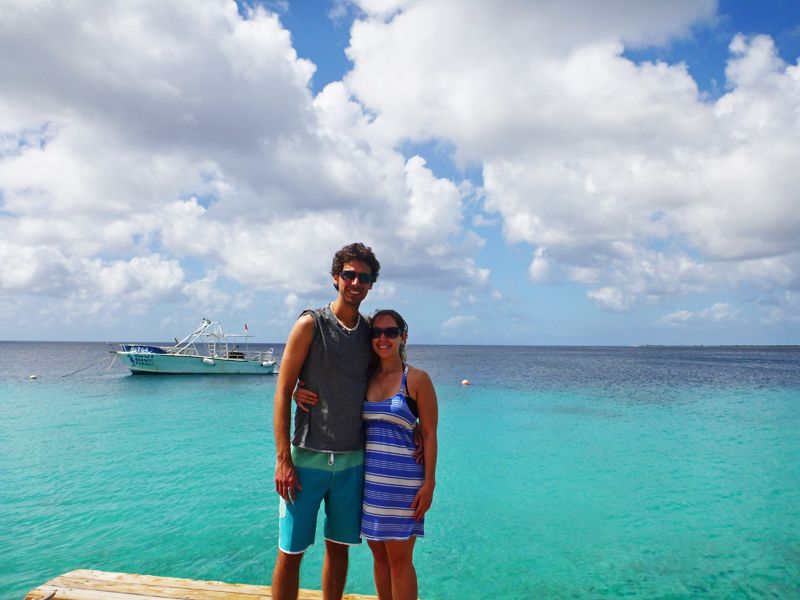 Justin and Lauren can be found around the interwebs at: