Traveller Tuesday with SJ at Chasing the Donkey
Each Tuesday from now on I'll be hosting interviews with other travel bloggers, to help you discover more blogs and even more inspiration to travel. If you want to be part of this series please
contact me
.
1. For those who don't know you, introduce yourself and your blog
My name is SJ, and I am an Aussie who moved to Croatia with my Croatian husband and son to live a more chilled relaxed life. In the process I started a blog, Chasing the Donkey, about being an expat, and expanded to travel blogging as we travel so much it's nice to share what I find with people.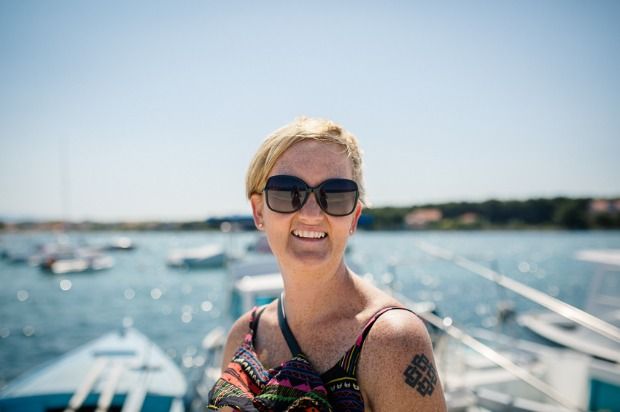 2. Are you a light packer or an overpacker, what one thing won't you leave the house without?
OVAH-PACKER right here. Seriously, I can't help it. I try. I try really hard, but just can't seem to manage that skill. I cannot leave my house without my iPhone. It acts as a camera, note taker, keeps me connected to my social media and of course I can use it if I need help. But mostly I am addicted to social media.
3. Do you plan your trips, or just go with the flow?
We do both. I am an huge planner when I do. As in I have spreadsheets, printed items, books - the works. Then when we go-with-the-flow we just rock up somewhere and explore. I don't have a preference, but I do wish I could find an in between.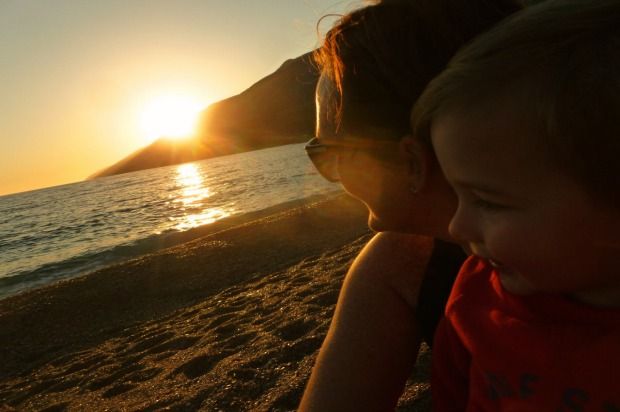 4. Where has been your favourite place to visit to date?
I can't choose. Seriously, that is like asking a mother to choose her favourite child. IMPOSSIBLE! Tops picks are St Petersburg, Egypt, South Dakota, Zagreb and Port Lincoln, Australia. All for various reasons and these often change depending my mood.
5. Where is currently at the top of your list to visit?
Again, this changes on my mood too. But, any of the Scandinavian countries right now are at the top. I have never been to any, and so I know it would be so new and exciting.
6. What is the best experience you've had whilst travelling?
We spent 9 months travelling Europe, and I am so very grateful for that time. It was just after my husband had gone into remission (again), we sold our properties and paid off our debts and saved and it was so freeing and liberating. We overspent, over ate and just had a ball. It was perfect.
7. What tip would you give to other travellers?
Just go. Don't wait, there is never a perfect time. Don't wait to find your partner, a break in your job or to have enough money (it's never enough). Life is so short, just get out there. I believe that travel is so important to see things like you can't at home on TV or in a book, and will enrich your life.
8. How long have you lived in Croatia? What is the best/ worst thing about living there? Would you ever live back in Australia?
Just 18 months. Such a short amount of time, but I do (mostly) love it. The best thing is the travel and relaxed paced by which everything works. Cups of coffee take an hour to drink and enjoy and there are so many beaches and places to be alone. The worst part is the relaxed paced by which everything works. Like waiting 10 months for a building permit. Oh man, that kills me. But it's a small price to pay for being happy. We probably will end up back in Australia at some point, but I can't say for sure, I don't know it's far too early.
9. How is Dream House coming along? I was so touched by your post where people surprised you by coming along to see it all start with you!
I know, that was a TRIP! A total game changer for me. The start of the house, and that surprise visit by strangers blew my mind and helped me turn a corner. I was down for a long time about how slow things were going. And now the first level of those is taking shape. Bricks, stairs and wires are all forming my soon-to-be dream house. So far, we are all on track.
10. Have you got a secret spot in Croatia that's your favourite? What about a tourist destination that you think no one should miss when they visit the country?
I don't think that there are any secrets in Croatia, the place is booming with tourists, especially Germans. Little lesser known places like Maria Bistrica or Starigrad Paklenica were fabulous finds for us. When you land in Croatia, don't skip Zagreb and run to the coast, stay a few days and soak up the cool vibe there, and 100% don't miss Plitvice Lakes, that place is killer!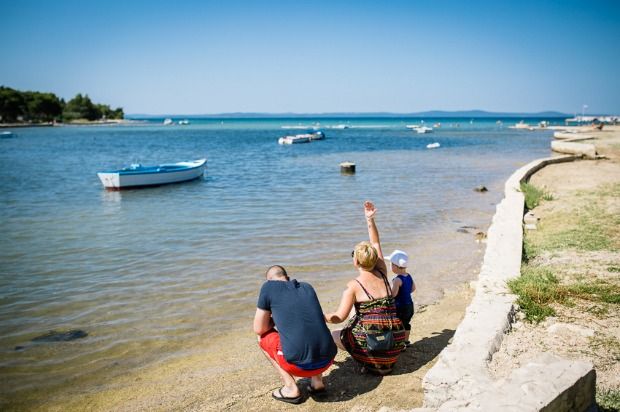 You can find SJ around the interwebs at