What I've Learned from a Year Travel Blogging
A year ago I started a course with Amanda from A Dangerous Business, the course was Travel Blogging 101*. Before that I had no idea about how to go about travel blogging, all I knew was I really like to write and I really like to travel. Now, I know there is so much more to travel blogging than that; here are a few things I've learned in the past year.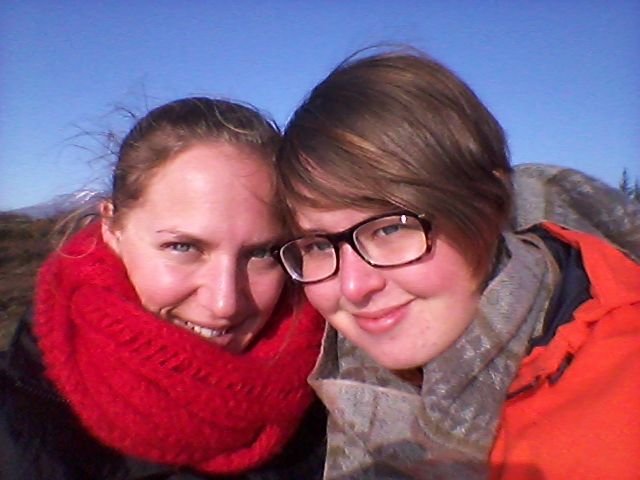 A friend I may never have made if it weren't for travel blogging
It's Harder Than You Think
I'm not trying to put you off with that statement, but as I said above, I love to travel and I love to write. I love the travel blogging community but keeping up with the pace is insane. You've got to really love it, in spite of what it looks like travel blogging isn't all freebies and parties. Trying to travel, blog and hold down a full time job is crazy some days. Some days I'll get up at 7, work for 3 hours on blog stuff (i.e. social media, facebook groups, etc), before heading to work for 4 hours to come home and work another 3 hours and then go back to work for the evening shift & then put in a couple of hours before going to bed. I try to split it down so I'll do social media in the morning, writing in the afternoon, and loose ends before I go to bed, but sometimes that's easier said than done. I can stay off facebook on my laptop, but it doesn't stop me getting notifications to my phone.
On top of that, you're not just the writer, you're the editor- which I am crap at! Not so long ago I published a post where I'd written half a sentence and never finished my trail of thought, when I re-read it I was horrified. I need to leave a post a day or so and look at it with fresh eyes, and if I'm behind sometimes time is a luxury I don't have. You're also the photographer, now if you're not happy with your images (or you haven't been to the place you're writing about yet) you can use creative commons, but I don't like doing that too often. I use a point and shoot fujifilm currently. I don't have DSLR, but I did download an app for my phone (a suggestion by a friend when I was contemplating buying one to see how I'd get on with it before doling out all that cash). Some blogger's will tell you that you need a DSLR, and I agree for some things, but it's up to you! It's a lot to spend out on something you could hate using. Some blogger's use their phone's- it's all subjective. A good camera is only as good as the person using it.
Don't Compare, Success is Subjective
Travel Blogging is a long, hard slog. It can take a while to get follower's and people reading your work consistently. Sometimes you don't feel like you know where your blog is going, sometimes you don't feel like you're getting anywhere at all, sometimes you're so behind with social media you want to give up. Other times you'll feel like you've smashed your goals out of the water. My aim was to write about where I'd been, and what I'd done. Since then my posts have evolved and I've written all sorts of things this year. My targets for the last year have been met, and long since passed by. I was lucky enough to write sponsored posts, guest posts, for an online magazine and even score a couple of 'free' tours. Getting my first paid gig was super exciting for me, and makes me successful in my own mind. Getting my free tours was amazing, I can't believe how lucky I am. I may not be one of the 'elite', but for what I want to do, I'm doing well and I'm happy with it- that's what you're aiming for!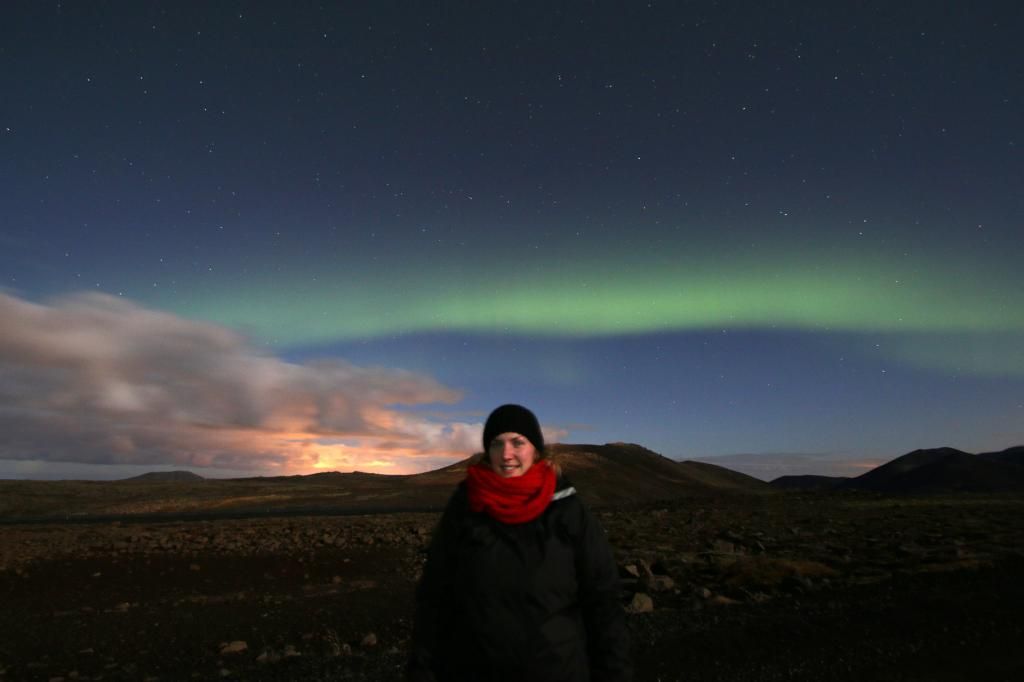 The Northern Lights above me with Time Tours
It's Not All Happy Hearts and Perfect Travel
Sometimes- more often than not, if you work full time- you aren't travelling. Sometimes life isn't going the way you planned it, either. That's okay. You can find things to write about- as Sylvia Plath said, "Everything in life is writable about, if you have the outgoing guts to do it, and the imagination to improvise. The worst enemy to creativity is self-doubt". Get inspiration from other blogger's, take part in challenges. Write about where you want to go, or where you're going next. Find something interesting about your home town, or state, visit and write about it! Write about a piece of gear that's made your life easier whilst travelling. When things go wrong, write about them! Whether it's something you can laugh about or learn from, in one way it's helping everyone else reading your blog.
The Travel Blogging Community are Amazing
Everyone was a beginner once, everyone needs a little help from time to time. Occasionally you can get an asshole, but that's true of all work environments. I can't thank the people who have helped me and believed in me this last year enough. Once you're in the groups, people are great, they're willing to help you out- and on occasion even the veteran's have newbie questions! Plus we all know we've got other things going on in our lives and generally speaking people will try to help you juggle all those balls.
* this link is an affiliate link