Do You Eat Alone in Restaurants When You Travel?
A couple of weeks ago I opened
this article
(because I absolutely do not spend half my life procrastinating on Buzzfeed) with trepidation. Already geared up to comment that eating alone isn't an obstacle you need to worry about when travelling. You need to eat, so why deny yourself some local culinary delights over some crap take away? Instead I was pleasantly surprised that the article had a good take on eating alone, in spite of having to correct a couple of serving staff.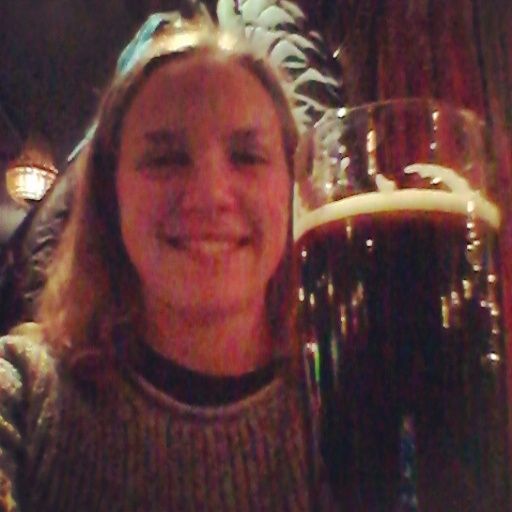 In Virgin Oil Co, Helsinki
Ok, ok, I'll admit it, when I *first* started travelling I was a bit shy of going into restaurants. Particularly in Amsterdam, I went to Febo a lot, & even did the terrible thing of going to Maccy D's instead of trying somewhere with decent food. But I did have the best fries and mayo in Spui with a girl I met on walking tour, so it wasn't a complete fail. It wasn't so much the eating alone that bothered me, I'd done it for years when I lived in the Canary Islands, after all. It was the language barrier, and I know in the Netherlands everyone speaks English, but I remember walking around and seeing a lot of menu's in Dutch Only & that freaking me out entirely.
Maybe it's a lot easier in Spain, with Tapas/ Pinxos bars being everywhere (particularly in San Sebastian and Granada) where you can get a beer which comes with a bagel! Or you pick up a plate pile your food up, order a drink and consume your lot lent against a wall people watching, or joining in with the locals conversation (or not in the Basque region).
As I've travelled more, I've gained confidence in walking into a place and asking for a Table For One. Occasionally you'll get an odd look, sure, but more often than not the staff will help you out with recommendations for food and drink. Plus I find it gives me time to write notes so I can remember stuff to blog about, or even take time out and read a book. Food is a huge part of travel, trying what each destination has to offer is a big part of finding out what a place is like, so I thought I'd share some of my favourites with you: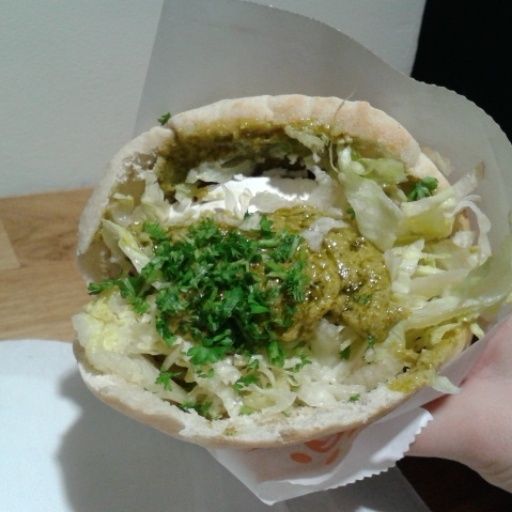 Falafel, pesto and goats cheese pitta in Fafa's
Great for lunch, and if you're still feeling shy, you can eat in or take away. It's a pretty busy little place, but it's definitely the best falafel I've ever had! You can find it near Temppeliaukio near the centre of Helsinki.
Virgin Oil Co, Helsinki
Found on Mannerheimintie, the Virgin Oil Co does the most incredible pizza's. I actually found out about it on the back of a pamphlet and was not disappointed when I walked in. Yes, it cost me an arm and a leg for this pizza, but I swear it was one of the best pizza's I've ever consumed in my life. And I truly love pizza.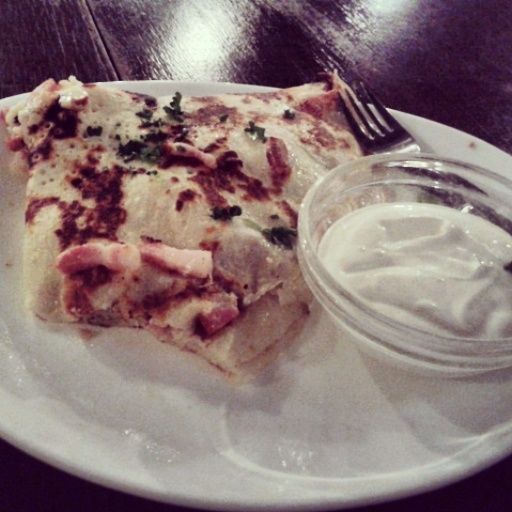 Simply decorated, this old soviet bar is now a pancake heaven, and you can get a million different variety's, sweet and savoury. I went twice(!) in the three days I was in Tallinn, the first time having a smoked bacon and cheese curds pancake and the second having a sweet pancake. They were both delicious, and work fabulously as a hangover cure, too! They also offer take away if you're still unsure about eating alone.
Porgu, Tallinn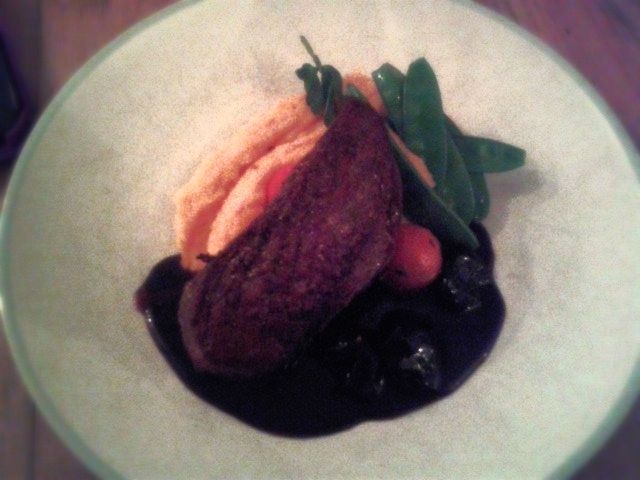 I arrived in Estonia on New Year's Eve and as soon as I was told about this place, I knew it was where I wanted to eat. Porgu is Estonian for hell, and being in the basement of the building, clambering down the steps you can see why! Perhaps a bit more costly than anywhere else (my main course cost 13€), it was a treat I didn't regret. They have an insane amount of beers, both on draught and bottled, and I recommend trying as many as you can.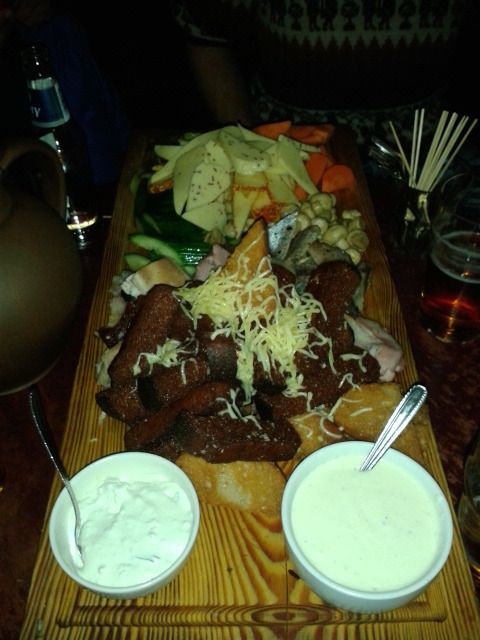 I'm cheating a bit with this one, I didn't go alone. However, it is definitely somewhere not to miss. I went with three lads I met on a walking tour and my dorm mate. The above is our sharer starter for 3 people (the five of us couldn't finish it off) and we still had main's after that. The place is well known for its folky vibe, and is incredibly busy! Arrive early.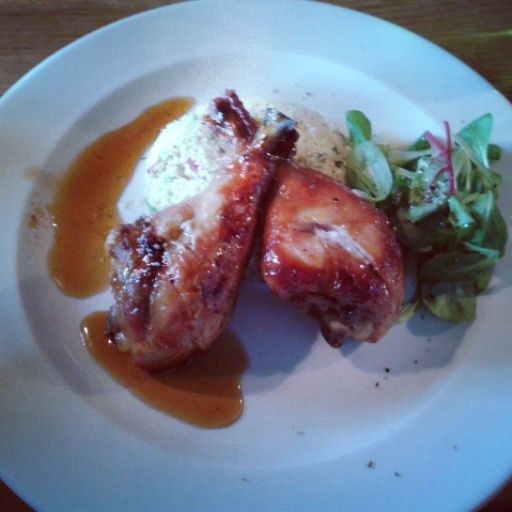 Go for lunch, you can get two courses for around 6€, and when the food looks like that, you know you've bagged a bargain! There are other options available there, but definitely I would go with this. Kitchen is a second storey restaurant towards the bottom of Town Hall Square in Vilnius, and can be slightly hidden. My advice is, if you stand in front of Nordea Bank, it's on the other side of the square there- you should see the sign "Kitchen" from there.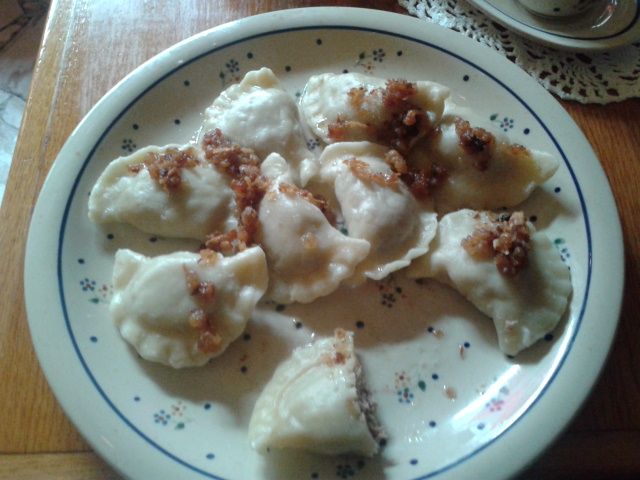 I'm of the understanding that this is a touristy chain restaurant to get Pieorgi, but it's a pretty good introduction if you don't fancy chancing your Polish in a milk bar. Like Kompressor's pancakes, it does a million different varieties of Pierogi, both sweet and savoury. There was one of these about two blocks from Oki Doki hostel, and I was really ill when I went there. The waitress took pity on me, and pointed out several drinks that would ease my throat. All, of course, full of Polish vodka. Plus look at those kitsch plates, who doesn't want their Pieorgi served that way.
This place
came recommended
, and I had to try it for myself and I was absolutely not disappointed. In fact I loved it so much
I wrote an entire post telling everyone how great it was
. It's small, you have to wait unless you're early, it's in Diocletian's palace and it's super cheap- I paid £8 for my mussels and glass of wine! Delicious! The menu is hand written on note paper and pinned to a cork board for you to read.
Would I rather miss out on these fab places because I'm too scared to sit alone for an hour or so whilst eating? No! No way, and neither should you, they're all incredible and I would recommend visiting every one of them. They aren't even the only places, I'd recommend, there are tons more (hit the contact form and I'll reply to your message)! You just gotta find them, often your hostel will have places that are backpacker friendly, and not just to you, but for your budget, too!