Traveller Tuesday with The Guy from Flights & Frustration
Each Tuesday from now on I'll be hosting interviews with other travel bloggers, to help you discover more blogs and even more inspiration to travel. If you want to be part of this series please contact me.
1. For those who don't know you, introduce yourself and your blog
Hi everyone, I write under the pen name of "The Guy" or even "The Guy Who Flies". I've been travel blogging for just over 2 years now at my site called
Flights And Frustration
. I also run a second site which is nothing about me but is all about Travel Bloggers. It is appropriately named
Travel Blogger Interviews
.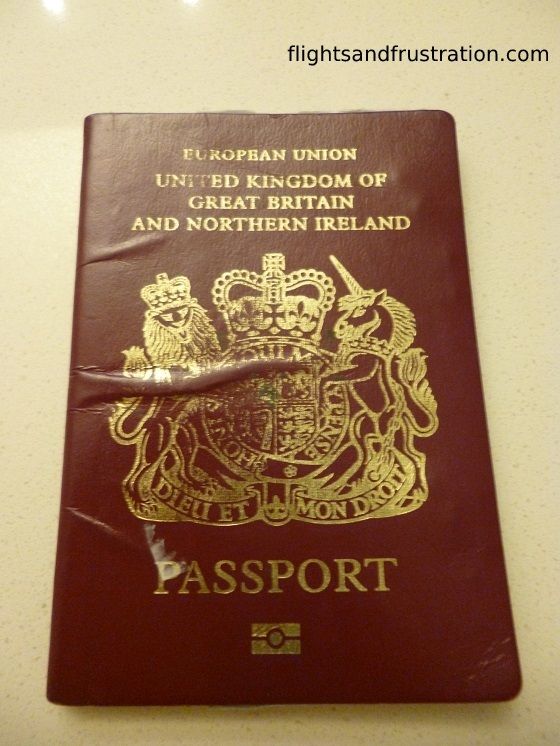 2. Are you a light packer or an overpacker, what one thing won't you leave the house without?
Sadly after more than a decade of virtually monthly overseas travel I'm still an overpacker. Most of my trips are work trips so I have a combination of work and leisure clothing plus work computer, papers etc.
I'd really struggle for the "one thing" I can't leave without, well okay maybe my passport. I fairly recently acquired a Macbook Air which I adore now. It is perfect for blogging, browsing, music, videos and so much more. Also since it is so light and compact I think it is a perfect travel companion.
3. Do you plan trips or just go with the flow?
Most of my travel is now business travel so by the nature of them they do tend to be planned. I do fit in leisure travel too and that tends to be more a combination of the two. I like to go somewhere with a rough idea of what to expect. Then once there I like to just explore and discover things. This also works well if I have free weekends on a business trip. When it is my leisure time I don't want to be tied down to a tour guide schedule.
4. Where has been your favourite place to visit to date?
I'm often asked this and I guess my opinion changes over time. I fell in love with Prague the first time I went there in 1993. I've been back since and love it just as much but am gradually put off by how popular it has become. So now I guess it is a toss up between Prague and almost anywhere in Queensland, Australia :-)
5. Is there anywhere you don't want to go?
At the moment there are probably 3 places which appeal to me less than other places:-
Israel – absolutely nothing against the people. I just struggle with the political history of the place. Russia – I hate to stereotype and do people a disservice but to date the small number of Russian people I have met have not endeared me to their nation. Also with constant accounts of corruption, mafia behaviour and the current political situation I have little motivation to go. Turkey – I've heard many mixed reports about this place and some are extremely positive. However I'll never forget numerous accounts of poor treatment of visitors. In particular the stabbing of a Leeds United football fan around 1999/2000 and the complete denial of any wrong doing or responsibility by the Turkish authorities in interviews with the UK media left a sour taste in my mouth.
6. What is the most important item on your "Bucket List", or if you don't have one what one place or thing don't you want to miss out?
I've been fortunate enough over the last 15 years to cover the 6 populated continents numerous times over. I've never quite made it yet to the seventh (Antartica) so that is top of my list. I also adore penguins and could watch them for days on end.
7. What is the best experience you've had whilst traveling?
I've been extremely fortunate that in recent decades my life has been full of travel, so to narrow it down to a best experience is really difficult. There are so many. I do however have a most memorable experience.
This was a weekend in Melbourne Australia. I had the weekend free whilst on a business trip and always got on well socially with a colleague out there. With his assistance I was able to get hold of tickets to various events on what must have been the biggest sporting weekend in the city's history!
On the Friday night we went to the Melbourne Cricket Ground (MCG) to watch a compromise rules match between Australia (Aussie Rules) and Ireland (Gaelic Football). I'm from Irish parentage so it is clear who I'd be supporting.
The next day we went to Flemington race course for the Melbourne Derby race meeting. We had access to a hospitality tent so enjoyed lots of liquid refreshment and got sun burn on what was a very cloudy day.
A quick rush back to the hotel for a shower then allowed us to head into the town for the evening. The Rugby Union World Cup was taking place at the time so we were able to go to one of the big stadiums in the city to watch Australia v Ireland. (Sadly Ireland narrowly lost that match.)
Then on the Tuesday it was time to return to Flemington for the Melbourne Cup! (One of the biggest horse race meetings in the world.)
Whilst I'm not a big follower of horse racing the whole weekend was one to remember. The atmosphere and experiences were amazing.
8. What tip would you give other travellers?
They say that travel is the only way of spending money that makes you richer and it is true. Travel enriches, matures and brings wisdom, humility and understanding. We don't know what will happen in our future so we need to be mindful of opportunities today. Travel is something you will rarely regret doing. Take the chance to travel now, you may not have the chance again.
9. If you had to choose one place to live forever, where would it be and why?
I think I can only select from the places I've been to already. At the moment a life in Queensland, Australia would suit me perfectly. It is such a beautiful, green and lush place. The climate is warm and tropical in places. People are generally relaxed, friendly and well humoured. Out of all the places I've been to in Queensland I think Bribie Island is the one I'm most fond of.
10. What's next for you…
Believe it or not but I head back to Australia in a few weeks. I'll be spending some time in Queensland then heading to Melbourne for a while. I will follow that up a month later with a trip to Chile and the US.
The Guy can be found around the internet at
Flights and Frustration
Facebook
G+
Twitter
Pinterest