Stunning South West: Skulking Around Sherborne
It's been so quiet around here (again, sorry about that), with no travel planned honestly I didn't know what to tell you, then Claire from
Travel Candy
visited and
stayed in Corton Denham
. Shortly after, my boyfriend arrived. Ten days later on his journey back to Manchester he announced that, "I'm kind of jealous of where you live, public transport aside".
This
photo essay also popped up on Buzzfeed and I thought, hell! I live in an awesome place so I should tell you more about that!
I'm starting with the Abbey Town of Sherborne.
Sherborne Abbey
I'm sure you'll look at this and think why would someone use
skulking
to describe the place she's about to talk about? Well it's what I used to do a lot of in this town as a teenager. I hated the place, it's single high street with all independent stores in all old buildings that lean towards each other over the high st (rather inappropriately named "Cheap St"). The town was good for one thing, hiding in when you were supposed to be at school! At the bottom of town, if you keep walking into Lower Cheap St and head towards the train station, there is a beautiful little public gardens, known to all locals as Pagey's, Pageant Gardens. I even took the boyfriend there when he visited so we could sit in the sun.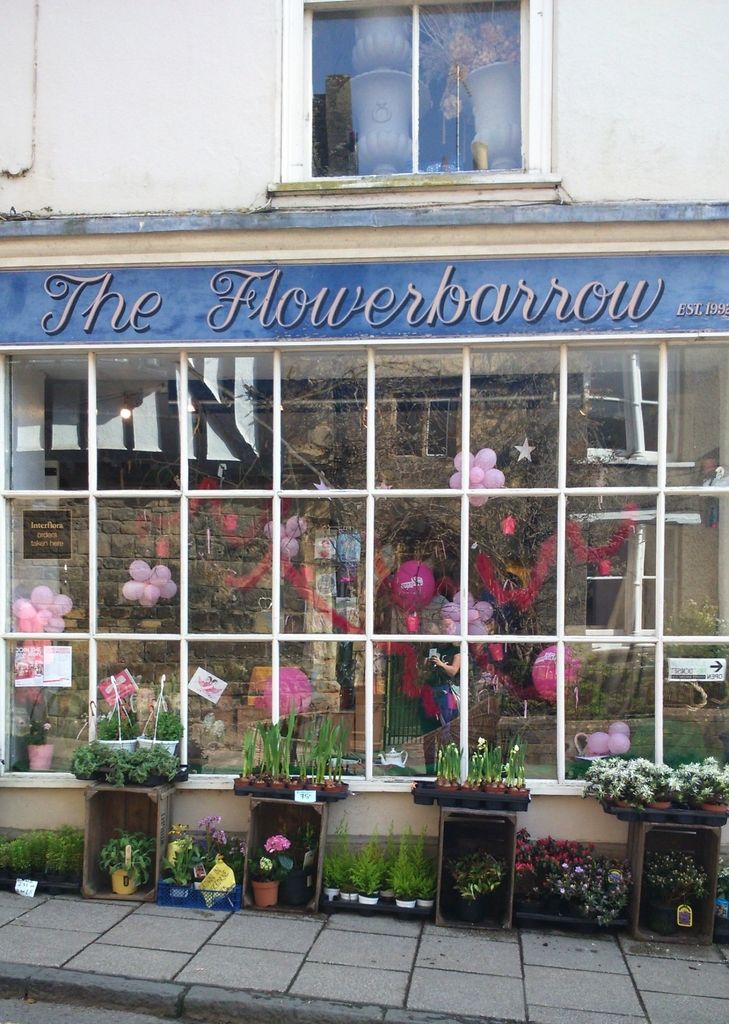 One of our independent stores
For a small town in the Dorset countryside, Sherborne has a few claims to fame. Orlando Bloom has been spotted here, and even had his hair cut in one of our local salon's in town. Chris Martin attended Sherborne Boys School, and is rumoured to own a house in town, but no one has ever seen him there. Socialite Tara Palmer Tompkinson also went to school here. The Queen has visited twice in my life time, once a visit to the Abbey when we had some new Stained Glass put in-- in fact I am on Sherborne Museum's footage of the day (who could resist filming a cute blonde kid waving a flag?) she visited all that time ago. More recently she stopped here on her jubilee tour of the country.
Not so long ago we were all enthralled to find out that our little town was to be featured on the movie remake of Far from the Madding Crowd, the front of the abbey was used in the film and we crowded along Half Moon St, to watch the filming in the afternoons during my split. Did you know they had to make the old buildings of Half Moon St, look even older. They did this by taping the windows with masking tape and painting it to look like wood. I've never seen the RajPoot look so out of place!
Sherborne is a very proud town. With a small population, the community is really important, and whilst most people have rather a lot of money people really do attempt to stick together and do what's best for the town. We're known as a High Street full of independent stores, as a child, the only chain stores we had were Boots and New Look (which is a Dorset grown brand, so it's allowed). Now there's a Fat Face, Joules, and most recently a Costa Coffee arrived to rival our beloved independent coffee shop, Oliver's. The thing about the people of Sherborne is that no matter how many new brands arrive in town, they will still go and use Oliver's instead of Costa.
This was most recently proven with the town's Say No to Tesco campaign. We already have a Sainsbury's towards the train station, and a Waitrose behind Oliver's (altho' at the time of the campaign that was a Co-Operative). We also have a thriving market, where you can buy all sorts of fresh, local produce. We are definitely getting with the times, when I went to take my photograph's a Street Food Stall had popped up! The Say No to Tesco campaign came around when one of the town's two hotel's was to close down. The Sherborne Hotel is located on the Bradford Road side of Sherborne, maybe a 20 minute walk into the town centre. It's not a fancy hotel, but it served a purpose in the town, when it was to close down, the town went mad to find out Tesco had purchased the property. Sherborne is proud to say that with all their campaigning over several months, that Tesco pulled out and will not be opening in the town.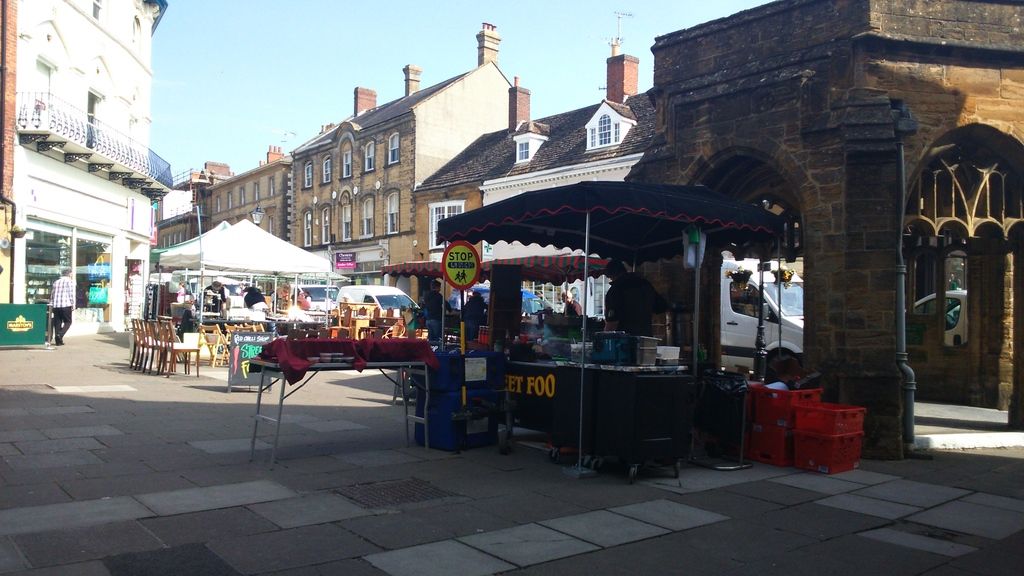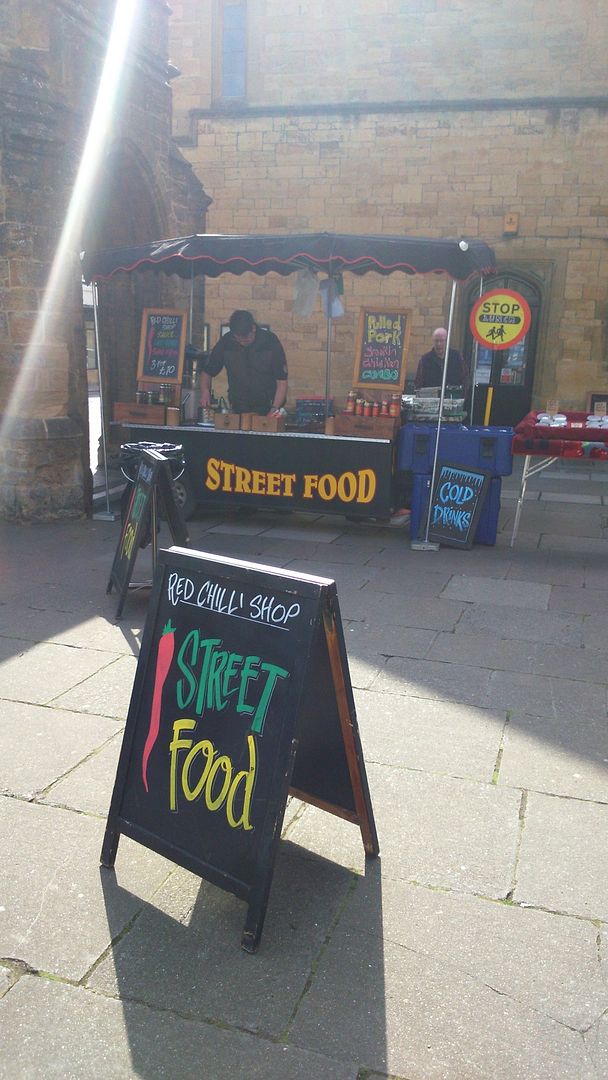 Outside the town centre, Sherborne is also home to two castles, one is a ruin which seemingly had a moat around it at some point. We're not entirely sure where the water would have come from that surrounded it, but a town just a couple of miles down the road is named Milborne Port, which would make you assume there was a port there at some point. The castle is open to visitors from April 1st- October 31st, and the grounds are open year round. The gardens were designed by famed landscaper Capability Brown and were one of his first works. My favourite thing to do is walk around the lake. The castle is still the family home to the Digby family, and has been since 1617. Famed as the home of Sir Walter Raleigh, he acquired this as his estate after coming back with potatoes and tobacco from one of his voyages. In fact the first place it was smoked, The Virginia Ash, in Henstridge, is a pub that survives to this day. Locals know the castle for it's fabulous fireworks display on Guy Fawkes Night, or the Saturday closest to it, as well as it's summer Country Fayre.
Sherborne is a town easily accesible from London, National Express stop here and the train from Waterloo takes just under 3 hrs to get to the town centre.
Have you visited Sherborne? What did you make of this quaint little town?