Traveller Tuesday with Meanne from Anneklein's Solo Travel & Adventures
Each Tuesday from now on I'll be hosting interviews with other travel bloggers, to help you discover more blogs and even more inspiration to travel. If you want to be part of this series please contact me.
1. For those who don't know you, introduce yourself and your blog...
I'm Meanne "Anneklien" Casica based in the UK for 14 years now, born and raised in the Philippines, 100 % Filipina and a travel enthusiast. I discovered Solo travelling last May 2014, and at the same time I started my own blog
Anneklien's SoloTravels and Adventure
which is about my travel journals that gives information and tips, and encourages others to travel more through my photographic stroll.
2. Are you a light packer or an overpacker, what one thing won't you leave the house without?
I'm a light packer. I only carry my cabin luggage and my handbag on short term trips. In every travel, I always pack my 4 socket extension lead which is very handy for charging all my gadgets, plus my extra batteries for my cameras and cellphone. I feel so annoyed in the middle of capturing the scenic view and batteries is running out.
3. Do you plan trips or just go with the flow?
I have a full time job so I need to request my holiday/ time off work to plan my trip. I usually lay out my itinerary and plan for activities and places to see and visit. Normally on the last day of my trip I do random things or finalised my photography session.
4. Where has been your favourite place to visit to date?
I fell in love with Budapest from the very first day. Im a photography enthusiast. Budapest gaves me the opportunity to capture its magical beauty. The experience at the Ruinbars is the most amazing night out abroad I have so far. The atmosphere was cool and funky. I spent my lazy day at the Gellért thermal bath was so relaxing. I can go on and on about Budapest, I even encourage my colleagues and friends to have their holiday in Budapest.
5. Is there anywhere you don't want to go?
The countries that has got political unrest. I won't name any place/countries but I hope one day I'll get a chance to visit them.
6. What is the most important item on your "Bucket List", or if you don't have one what one place or thing don't you want to miss out?
My Bucket list, it's long! But I would love to do the Inca trail and see the magnificent Machu Picchu. I would love a helicopter ride around the Grand Canyon, Hot air balloon experience with champagne in Myanmar overlooking Bagan ruins or in Cappadocia Turkey and Learn to scuba dive in the Phillipines.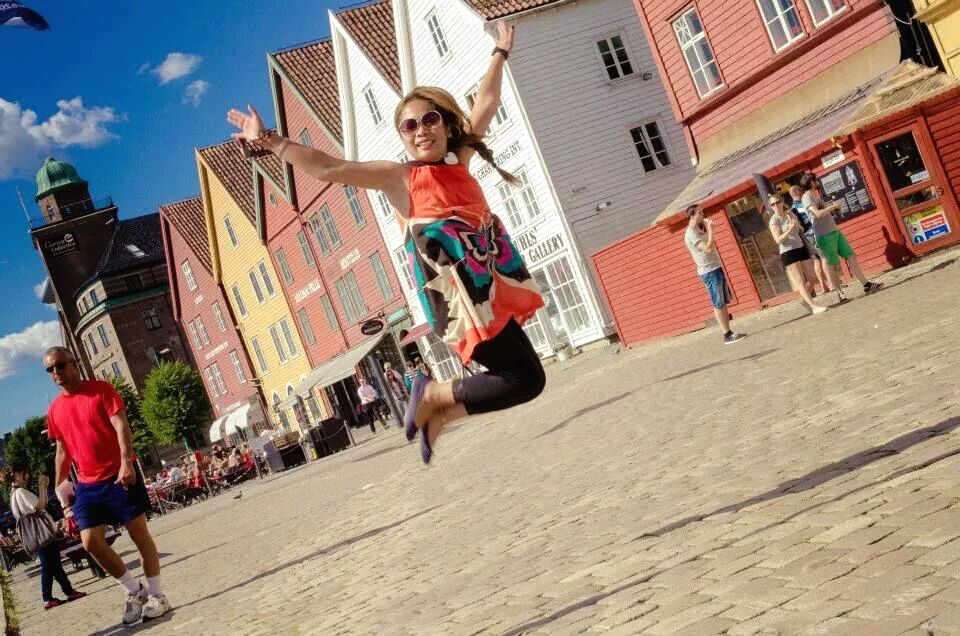 7. What is the best experience you've had whilst traveling?
My best experience so far was when I was travelling with my friend, Lourdes, in Canada. We had a roadtrip from Ontario to Ottawa to Niagara, The best part was when we stayed in Embassy Suites Niagara with awesome view of the Niagara falls. The helicopter ride overlooking the Niagara Falls was magnificent!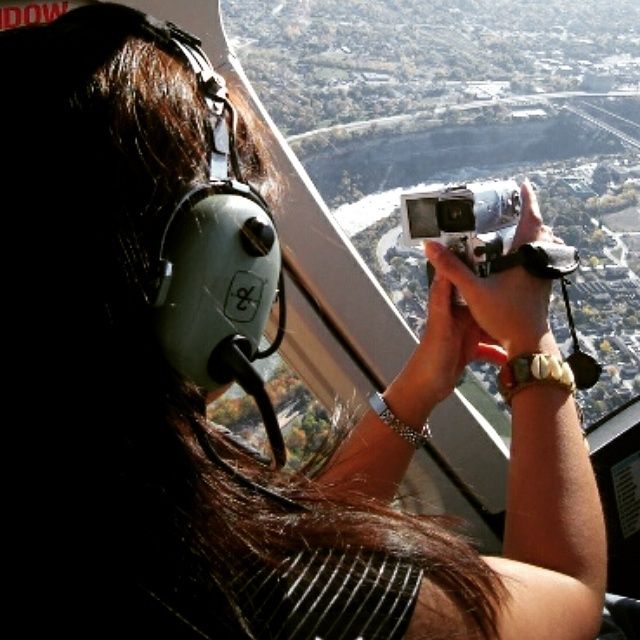 8. What tip would you give other traveller's?
I work full time and a part time traveller.
Don't let the 9-5 job stop you from travelling.
Look for cheap flights and accommodation, even just a weekend getaway it helps you to recharge those batteries ready to face the busy Monday mornings.
9. If you had to choose one place to live forever, where would it be and why?
I would love to retire back home in the Phillipines. The beautiful sceneries, mountains, beaches and tropical weather are authenticatedly homely. Not to mention the food and the Fiestas around the country are always a good excuse to celebrate with families, relatives and friends.
10. What's next for you…
I have planned out my travel for this year to finish my European escapade. Hopefully, travel farther to South America in the future. Bit by bit I'm making a trail map to cover the 7 continents, so wish me luck and see you on the road of travels.