Stunning South West: Lyme Regis
Since I still don't have a car, I mostly rely on visiting places with my Mum on her day off. However, she's the first to admit she's not the most confident of drivers. Not to say she can't drive well, she just doesn't enjoy driving to places she doesn't know, but with my Nan having been on holiday, and me having spent the week in Manchester with my boyfriend, she had some spare time and drove to Lyme Regis.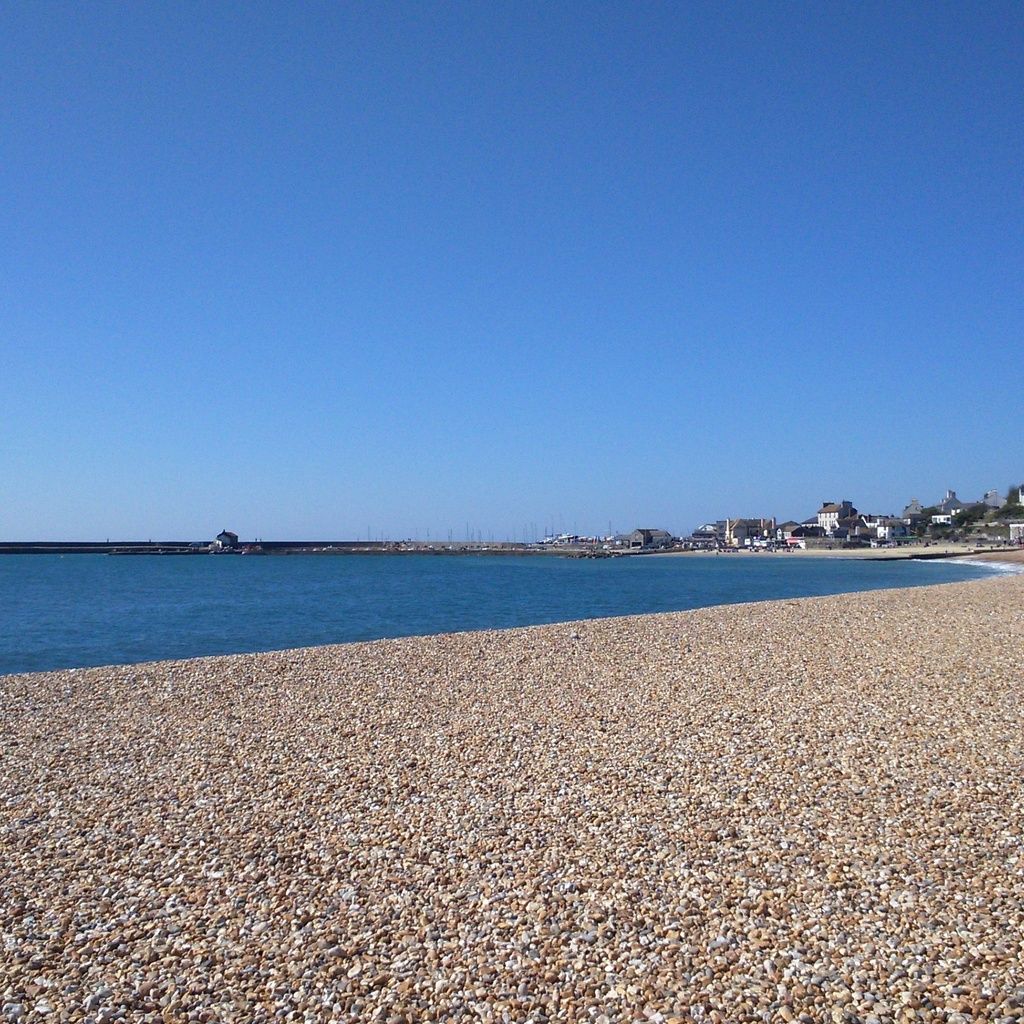 This was the best decision she made, as it turns out the road isn't a difficult one and she got there easily, which meant a week later, when the sun was shining we loaded The Dog into the car and made the trip to the famous coastline. Lyme Regis lies on the Dorset- Devon border, and is part of the Jurassic coastline, like West Bay its part of the South West Coastal Path- the 95 mile walk from Orcombe Point to Old Harry's Rocks. The coastline is home to continuous exposures of Jurassic, Triassic and Cretaceous rock formations. Lyme Regis' Blue Lias cliff's are also famous for people to go fossil hunting. The cliff is home to a multitude of remains from the early Jurassic Period, a period which good fossils are rare to find. Jane Austen also mentions the harbour wall, known locally as "The Cobb" in her novel Persuasion.
Before now the last time I visited Lyme Regis, despite it being so close to me (it's always the way, right? You never visit places just down the road from you), was when I was a kid and probably with my aunt. I don't really remember too much about it. All I could remember was if I was going to be in Lyme Regis, then lunch definitely needed to be a Lyme Bay, hand picked crab sandwich! I was determined, and pretty much everywhere sells them but we went to the Lyme .
Parking is a bit of a nightmare in Lyme Regis, but there is a good car pack at the top of the town on Charmouth Road. From there you can follow the 114 step footpath down to the historic beach front and town. It's a nice easy walk down (even my grandmother managed it), and around the side of cliff face you get good views of Blue Lias rock, and you can even spot Portland in the distance on a clear day. We could just about make out the prison- rock from the coastal path.
Mum taking a photo of me taking a photo of the Jurassic Coastline, with Golden Cap, the highest cliff on the south coast in the distance
Tiger wasn't allowed to go on the beach, but he had a lovely walk along the footpath at the back of the beach. It was busy for a random Tuesday in April, with tons of people taking advantage of the pastel coloured beach huts along the beach fronts- I couldn't believe what some people had in them. Small camping stoves, kettles, dogs laid in their beds! It looked like a beautiful way to spend the English summer, if only the weather was so beautiful as it was this day.
Tiger and I sitting on the footpath by the beach
I had to run into town and pick up a card whilst we were there, and I came across this book shop. I'd actually spotted it as we walked along the coast path, and decided I wanted to go in. The facade was beautiful and it was a stunning little second hand book store. I couldn't resist going inside, and if my Mum hadn't been waiting outside with my dog, I could have spent hours in there. I had a quick mooch around there, and it was full of amazing different old books. It even smelt like old books, I couldn't resist when I saw a 1940's copy of F. Scott Fitzgerald's Tender Is the Night and it cost me a whopping £3,50! I couldn't believe my luck. My mum sighed when I walked out with a new book, on closer inspection, inside was a bus ticket that had been used as a bookmark. Love picking up old books, they're full of all sorts of stories, not just the ones on the page.
Lyme Regis is a gorgeous little town, Mum and I just spent the day soaking up the sun and eating crab sandwiches, it was a stunning day. I'd definitely recommend you visit Lyme Regis on your visit to the South West.