Stunning South West Weymouth
My boyfriend is not a fan of trains. He'd rather take a bus everywhere than hop on the train. So it took a bit of arm twisting to get him to walk the mile long footpath out of my village to the train station to visit Weymouth when he was here.
The thing is, train journey aside, he loved it! Weymouth is definitely somewhere we take for granted where I live. It's so easy to get to, just 26 miles away on the coast. It's easy to drive to, and if you don't fancy driving and paying for parking the train goes every couple of hours. The beach is a gorgeous, massive cove of flat, clear waters. When the tide is out you can run into the sea for at least half a mile and still be only ankle deep. It's perfect for families, and not only does it have a perfectly safe beach, it has other things to do there, too.
If you want to stay on the beach with your family then that's great! There are donkey rides, and a few other theme park style things towards the back of the beach. There's a Punch and Judy show still set up on the beach with various different times in the peak season. You can also check out the sandman's beautiful sculptures. My favourite to date was the Mad Hatter's Tea Party. I only wish I had a photo of it to share with you. One of the things you learn about the Weymouth beach from the sand sculptures is that the sand on the beach there only just counts as sand and is PERFECT for building sand castles, and that'll keep your kids occupied for hours.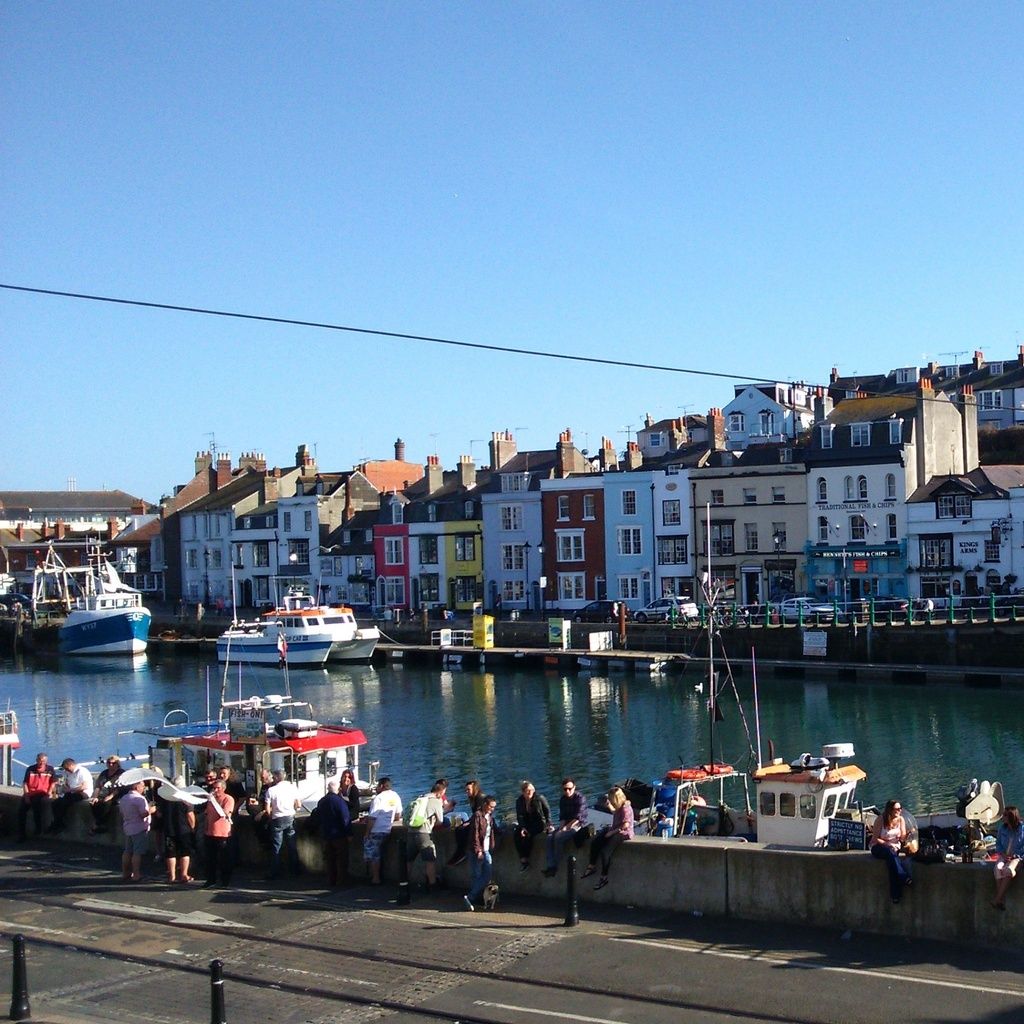 If you head towards Preston end of Weymouth beach you'll come across the Sea Life Centre, often you can get 2 for 1 passes with train tickets, or with your Tesco Clubcard vouchers. Sometimes its kids go free. I haven't been for years, but I know my friends kids love it there. If you don't fancy walking from town with the kids, there's even a little road-train that'll take you up there. Another new attraction is the Sky Tower, harbour end of the beach. You'd never catch me dead on that thing- I'm terrified of heights. It basically sends you Christ knows how many feet up to see the views of the gorgeous harbour and Jurassic Coast. However, I'd rather clamber the footpath around Nothe Fort, the views from there are spectacular- it's in fact where most locals watched the 2012 Sailing for the Olympics from. Ain't nobody got money for tickets!
I've been going to Weymouth for years, on a school trip for a week, where we were based whilst learning to abseil, kayak, canoe, hike, and generally spend time outdoors. Occasionally with my parents when we sit on the edge of the sandy beach with our pasties from the now closed down Pasty Palour. An institution in itself in Weymouth. My friends and I would hop on the train and spend our Saturday's down there in our teens, wandering around town. Wishing we could afford the shoes in Tredz, and checking out some of the more hippy style shops. Then collapsing on the beach after running into the freezing cold sea, ankle, knee deep and sometimes getting soaked by people splashing water around.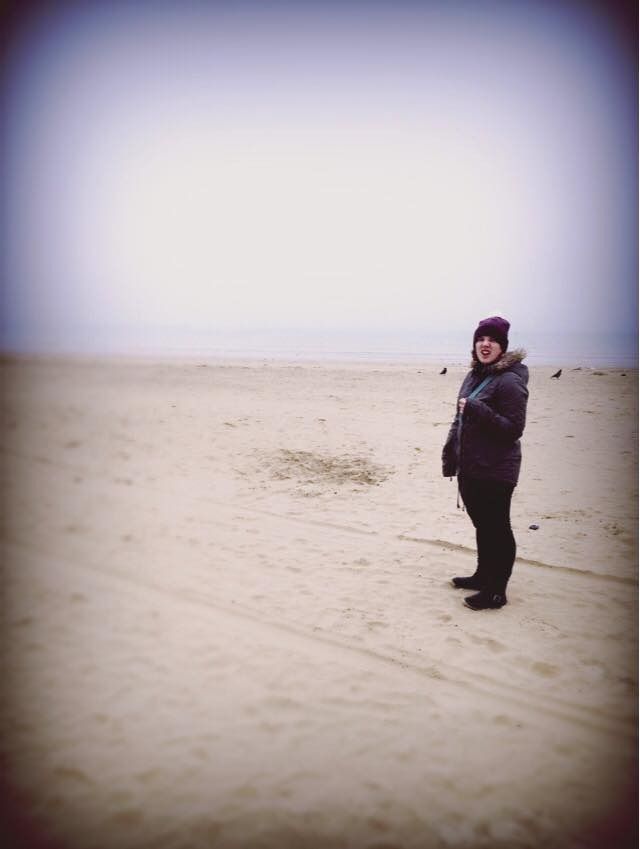 These days, often I go to visit my friend, Anya, who lives there. She forgets about the beach entirely until I drag her onto it on days when its coated in sea fog. Maybe I'm a bit strange, but I feel quite serene walking along a calm, damp beach when it is shrouded in fog and you can't see out to the harbour. However when I took Sean, it was a beautiful, sunny day. That makes for an entirely different day in Weymouth. I don't want to hang out on the beach when it's sunny- of course, I want to visit it and people watch and laugh at teenagers who more than likely have attempted to conceal vodka in their bottles of cola. The place to be, when you're a fully fledged adult, is the harbour. Hanging out on the walls watching the small, and sometimes big, boats coming through with a bottle of beer in hand.
Weymouth has something for everyone, have you visited?