Traveller Tuesday with Luke from Anti Travel Guides
Each Tuesday from now on I'll be hosting interviews with other travel bloggers, to help you discover more blogs and even more inspiration to travel. If you want to be part of this series please contact me.
1. For those who don't know you, introduce yourself and your blog
Travel has always been a big part of my life as growing up my family took me on a number of overseas trips to Thailand, Hong Kong, Bali, The UK, and the USA. The desire to travel grew exponentially when I moved to England to 'study' for a semester and saw more of Europe than I ever expected to. Since then I've taken myself to Fiji, Canada, twice more to the USA and the Caribbean. In this time I've bought many guide books and discovered that they are all reasonably helpful to an extent but they tend to overly focus on museums and obvious sights. They gloss over cool cultural experiences and places that locals frequent that are less obvious. Generalisations aside, my blog is centred around this idea of seeing new places like a local and after seeing the main sights, finding unique experiences and stories to tell. Ironically, this led to me writing my own travel guide expressing my disdain for most travel guides.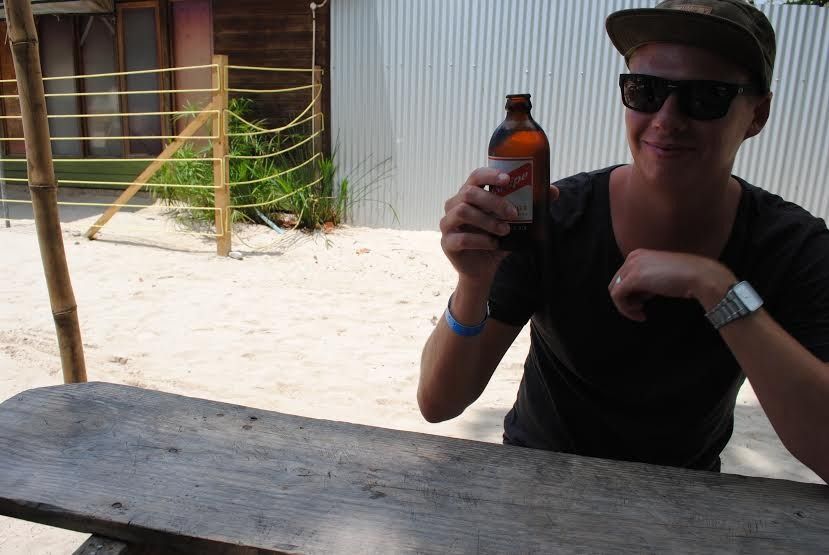 2. Are you a light packer or an overpacker, what one thing won't you leave the house without?
I am fairly cautious person and the same goes for packing, so I tend to pack myself many options for different occasions, weather, and of course combinations! Being a male, I can't leave home without my phone/keys/wallet but that's boring. If I'm leaving for a trip I can't leave home without a good book.
3. Do you plan trips or just go with the flow?
I would love to be a traveler who just goes with the flow, and every trip I start to plan I try and allow for this. But the more I plan, the less I want to 'gamble' and begin to overplan so that everything is in place. At the end though I love planning more than anything and the peace of mind that everything is set is a happy byproduct.
4. Where has been your favourite place to visit to date?
One of the best places I visited, if you'll allow, was California. A few friends and I spent a week driving the state and parts of Nevada. We visited in October and experienced 4 seasons in a week, it was incredible. It was rainy in Yosemite Valley and Fresno, insanely hot in Death Valley, and then experienced snow while visiting the giant redwoods in Mariposa Grove.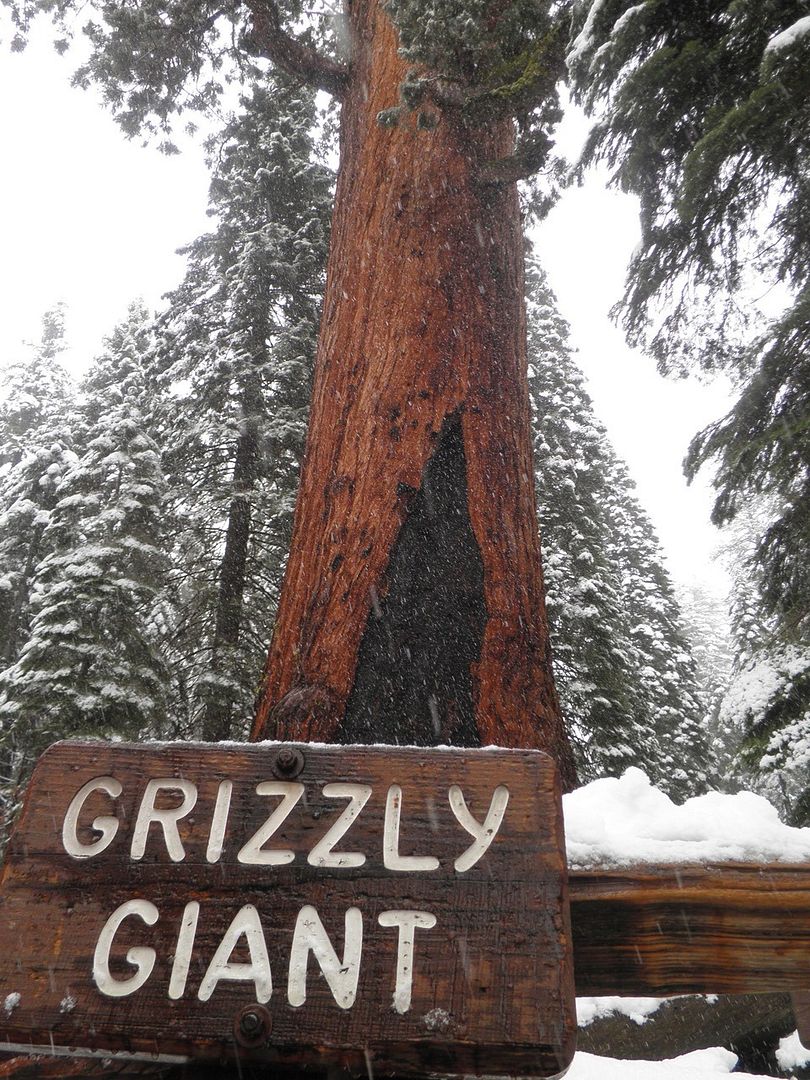 A snowy Grizzly Giant in Mariposa Grove, California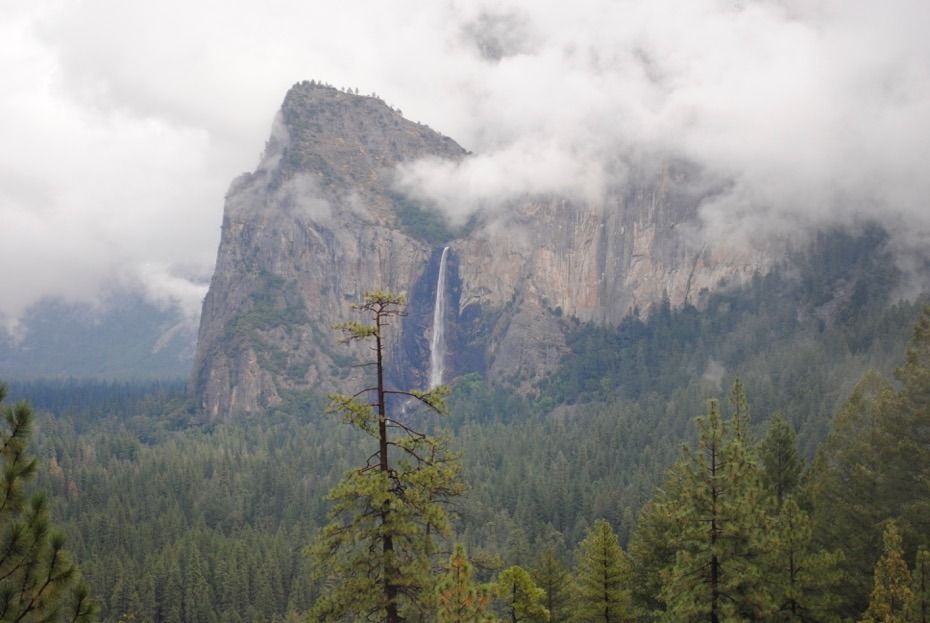 A hazy view of a waterfall and a large rock in Yosemite National Park
5. Is there anywhere you don't want to go?
Interesting question, one that I haven't really thought about. I tend to focus on places that I definitely do want to go and further, I think that most places offer unique opportunities to experience a different culture and way of life, no matter how remote they are. Regardless, a few of the Central and Western African nations hold very little appeal to me such as Mali, Liberia, Chad, Congo. But this could more be put down to ignorance on my part because I know very little about them. For completely different reasons I probably also do not want to go to central northern Russia. I could be wrong but that just looks cold and miserable!
6. What is the most important item on your "Bucket List", or if you don't have one what one place or thing don't you want to miss out?
Norway. When I visited Europe for 6 months unfortunately the closest I came to Norway to Lund in Southern Sweden. I have been learning more and more about Norway in the past year and it has me entranced. The mountains, the snow, the fjords, the villages, the train journeys, the northern lights. It has everything. Unfortunately it is probably one of the furthest places away form me in Australia so it might be a few years before I visit but it is currently sitting in the number 1 spot to visit.
7. What is the best experience you've had whilst traveling?
Visiting the Pyramids in Egypt is one of my top highlights of not just travelling but my life. It amazes me that these ancient structures have stood there in the same spot for over 5,000 years and still just as spectacular as they were in ancient times. Well actually I can't verify that, but I was in some serious awe. In the few days that followed I also had the opportunity to sail down the Nile on a felucca, stopping intermittently to dance, swim and play football with whatever locals were on the shores at the time. It all added to make a very special week in my life.
The Great Pyramids of Egypt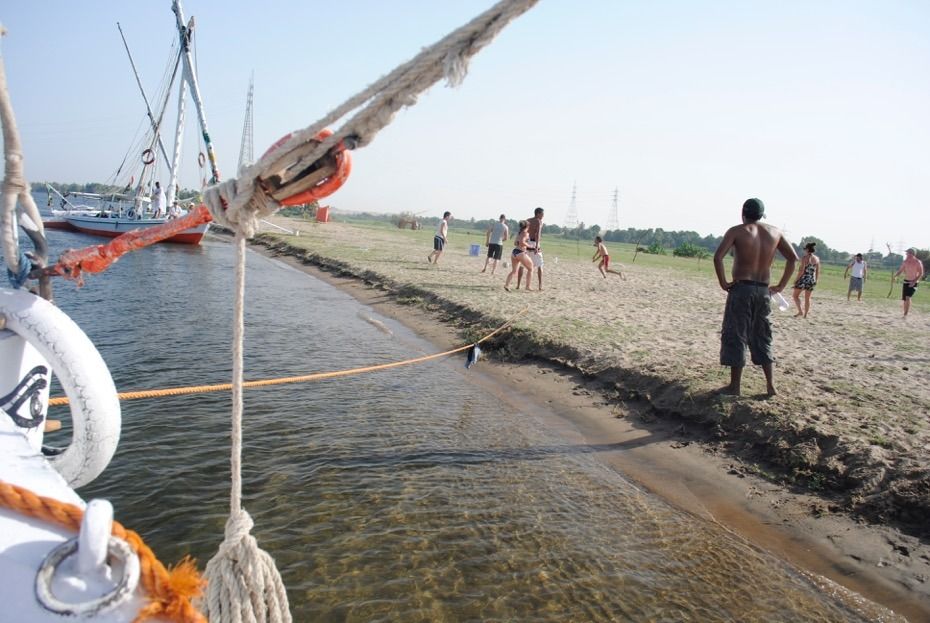 Playing football on the hot, sandy banks of the Nile
8. What tip would you give other traveller's?
Consult the guidebook but by no means take it as an exhaustive list. Use it to get your bearings and see the main sights but then come up with your own plan. Search for local, hidden secrets of a city on the net, but most importantly, just wander and stop randomly. There is no better way to get acquainted with a city than this.
9. If you had to choose one place to live forever, where would it be and why?
I could move back to England in a heartbeat, but don't tell my wife that. 6 months gave me a taste of life there and I would happily spend the rest of my life there. It is on the doorstep of Europe with their own distinct culture. Despite having arguably terrible beer, they have the best comedy, the best accents (bar the north) and are football mad.
Leeds Town Hall, Leeds where I lived for 6 months
10. What's next for you…
In May I plan on packing up shop and hiring a campervan with my wife in New Zealand for about 3 weeks. I'm telling myself that in some respects New Zealand is the Norway of the South, but obviously it will be a completely different experience. Not worse mind you, just different.
Luke can be found around the internet at
Anti Travel Guides
Twitter
Facebook
Pinterest