Traveller Tuesday with Alyssa from My Life's a Movie
Each Tuesday from now on I'll be hosting interviews with other travel bloggers, to help you discover more blogs and even more inspiration to travel. If you want to be part of this series please contact me.
1. For those who don't know you, introduce yourself and your blog
Hi World! I'm Alyssa Ramos from
MyLifesAMovie.com
, a fun and quirky travel and lifestyle blog that gives a different spin on your typical travel tips and stories!
2. Are you a light packer or an overpacker, what one thing won't you leave the house without?
I WAS an over-packer until I attempted going around the world with way too many clothes! Now I'm pretty much a professional light-packer and try to only bring enough for the amount of days I'm going, although I often cheat and use Travel Space Bags to fit more than I'm supposed to. I won't leave the house without a few things for a trip...my laptop, iPhone/camera, CHARGERS, mascara & lipgloss, black Harvey's seatbelt bag, black maxi dress, skinny jeans, black long sleeved shirt, Tom's, and socks for the gross airport floor.
3. Do you plan trips or just go with the flow?
Both. I plan big trips or trips I really want to take, but if something comes up and I get an offer to review a hotel in Panama or write a magazine article in Cuba, I will definitely take it.
4. Where has been your favourite place to visit to date?
My favorite places are the ones I'll travel to next ;) But seriously, I think Cuba because I got to see where my family is from and plus it's beyond beautiful. Other than that I am pretty much in love with South Africa, Ao Nang, and Bondi Beach.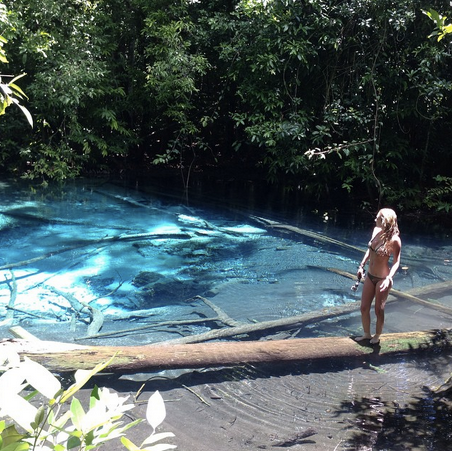 5. Is there anywhere you don't want to go?
Not really. I don't think you can really decide that you don't want to go somewhere until you've been there to experience it.
6. What is the most important item on your "Bucket List", or if you don't have one what one place or thing don't you want to miss out?
I really want to get to my 7th continent this year while I'm still 27, but as you can imagine, Antarctica isn't exactly the cheapest destination to get to! I also want to go to some more of the World Wonders, those are definitely things that fascinate me and I haven't been to too many. Easter Island,Stonehenge, Machu Picchu and Iguazu Falls are a few I'm dying to see.
7. What is the best experience you've had whilst traveling?
I distinctly remember thinking "Holy crap. I made it." when I finally got to the small town in Cuba called Santiago de las Vegas where my family is from and where I met two of my cousins. I never thought I'd ever get to go (due to the U.S. travel ban) then I randomly pitched the idea to Geo Chic Magazine and they took me there two weeks later to do the story.
8. What tip would you give other traveller's?
"Just Go." Also, don't be afraid to ask other travelers or travel bloggers questions or for advice, you can get a lot of insight on places to go and travel deals that way.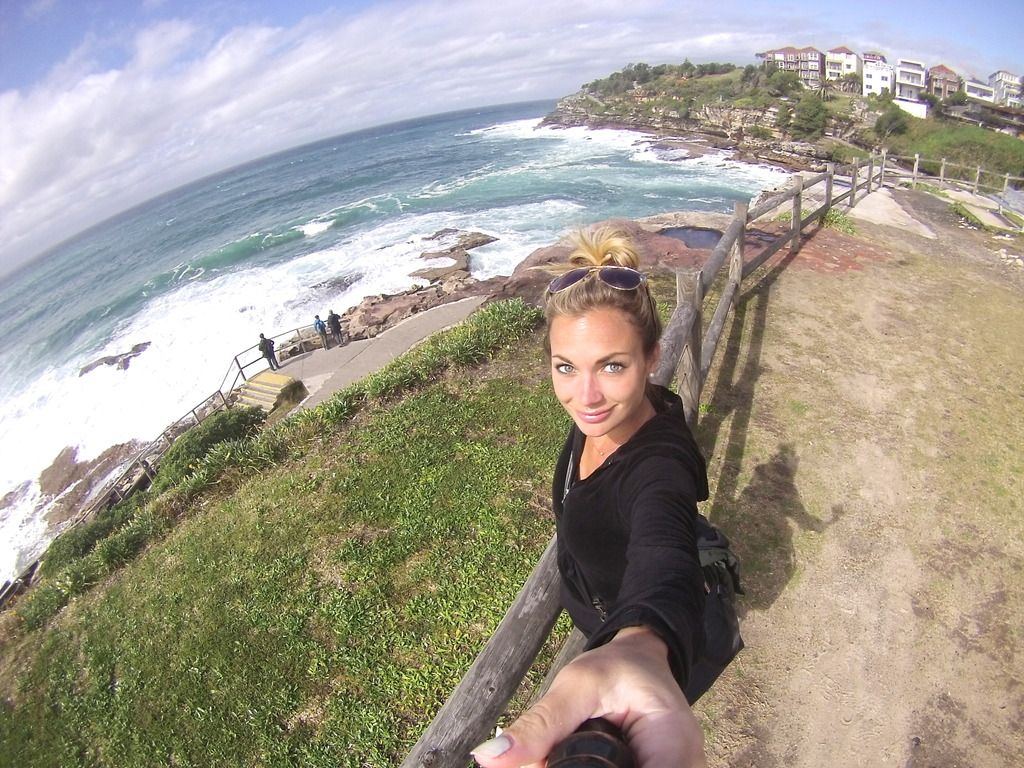 9. If you had to choose one place to live forever, where would it be and why?
It would be wherever the future love of my life lives or wants to live ;) (Although I'm pretty in love with California so I would try to negotiate somewhere here!)
10. What's next for you…
Well this weekend I'm going to a big travel convention in Orlando, which isn't too exciting, but I might take a day trip to the Bahamas after. Other than that I'm thinking of doing Brazil, Iguazu Falls, and Machu Picchu at some point this summer!
Alyssa can be found around the internet at:
My Life's a Movie
Facebook
Twitter
Pinterest
Instagram