Traveller Tuesday with Sophie from Sophie's Suitcase
Each Tuesday from now on I'll be hosting interviews with other travel bloggers, to help you discover more blogs and even more inspiration to travel. If you want to be part of this series please contact me.
1. For those who don't know you, introduce yourself and your blog
My names Sophie, I'm 22 and based in the UK. My blog Sophie's Suitcase is a travel and lifestyle blog with a focused interested in culture, food and experiencing the world. From planning my next trip abroad to forging new relationships with companies across the globe, I am always working on a new project or offering advice to share with my readers. When I'm not attached to her laptop I enjoys long hikes in the countryside, reading travel magazines, cooking pasta carbonara and drinking wine. Possibly all at the same time. It's a good read for anyone who's interested in backpacking, travel and wanting to realise their travel dreams!
2. Are you a light packer or an overpacker, what one thing won't you leave the house without?
I used to be an overpacker, but more recently since I have moved flats and started travelling back and forth to see the boyfriend every weekend I have become a pro and packing. I won't leave the house without my iPhone, sad I know but who knows when you'll want to check in somewhere or take a photo.
3. Do you plan trips or just go with the flow?
I am a planner. I love getting a travel journal for my trips and then scheduling when and where I am going each week. It also means you don't miss out on anything whilst you are in a place.
4. Where has been your favourite place to visit to date?
Australia: Even though I barely scraped the surface, visiting only the East Coast, I feel like I fell in love with Australia. The abundance of activities is incredible. From Fraser Island to the Great Barrier Reef, from the Whitsundays to Cape Tribulation and from Sydney Harbour Bridge to the Brisbane Parklands there is just so much to do. Australia is such an amazing country and their way of life is just incredible.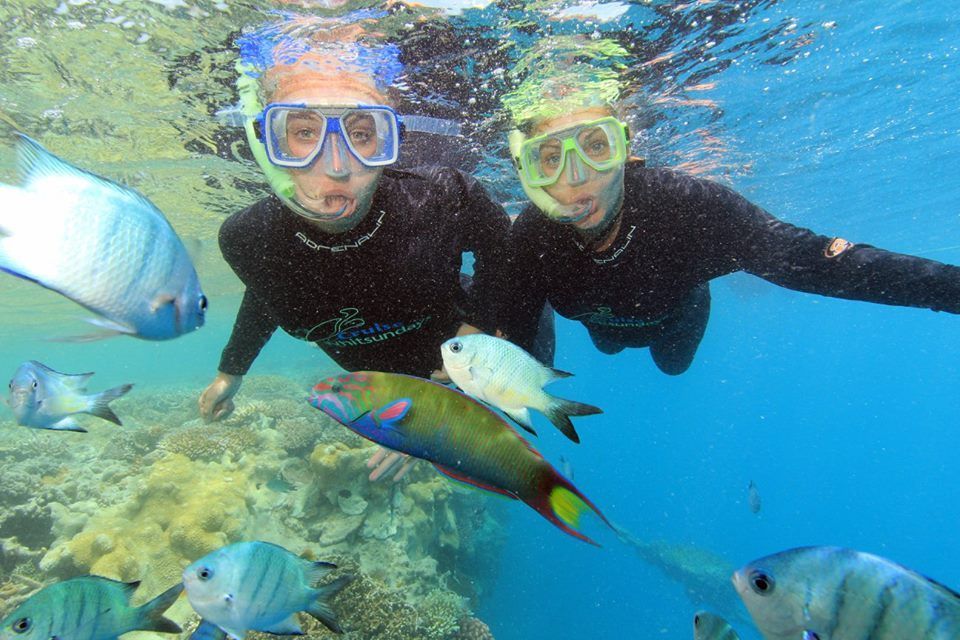 5. Is there anywhere you don't want to go?
I'd never avoid anywhere intentionally as I have always believed you should give a country or a place a chance to impress you without prior judgement, however if I was told somewhere was unsafe for me to travel, I would probably avoid it.
6. What is the most important item on your "Bucket List", or if you don't have one what one place or thing don't you want to miss out?
Climbing Macchu Pichu is the one bucket list trip that is the most important. It's becoming more and more commercialised so I want to get it done sooner rather than later. South America is next on my trips abroad so hopefully it will be in the next year or two. It's challenging and outstanding all at the same time.
7. What is the best experience you've had whilst traveling?
Vietnam: I visited Vietnam in 2010 after I had signed up to do a volunteering expedition with my sixth form. I volunteered in an orphanage and then travelled across Vietnam. It was an incredible experience and even though it was daunting at the time, it really opened my eyes to the world around us and made me even more passionate about travel and experiencing other people's lives and cultures. I know I'll be back to Vietnam soon.
8. What tip would you give other traveller's?
Don't take travel for granted, you are lucky and if you do take it for granted you'll only end up regretting it.
9. If you had to choose one place to live forever, where would it be and why?
New Zealand: This country is like no other I have visited. It is so beautiful you have to pinch yourself to remind yourself that you are still alive. I spent five weeks backpacking around New Zealand with the Kiwi Experience bus and experienced so many different landscapes and views from the sand dunes to the north, the ski slopes in the south and the rolling hills of Hobbiton. It is such a diverse and spectacular country with so much to offer with every kind of adrenaline activity you could imagine.
10. What's next for you…
I am currently working in Cambridge for a PR agency after returning from three months in Australia and New Zealand and a trip to Berlin in January. I have no plans for this year which is a first for me. But I have lots of weekend breaks planned and hopefully a summer holiday. Then after that I'll start planning a big trip to South America. I would also love to visit Amsterdam, Iceland and Denmark in the next year. Many British citizens don't take advantage of Europe as much as they should – everything is so close!
Sophie can be found around the internet at: