Traveller Tuesday with Jessica from Journeys with Jessica
Each Tuesday from now on I'll be hosting interviews with other travel bloggers, to help you discover more blogs and even more inspiration to travel. If you want to be part of this series please contact me.
1. For those who don't know you, introduce yourself and your blog...
Hey, I'm Jess, a 22 year old Disney geek & keen traveller from Oxford, England with a passion for exploring new places and meeting new people! I love to travel and am constantly planning my next trip. Hoping to make a living out of working in the travel industry! Journeys with Jessica, my very own travel blog, gives an informal yet detailed and personal insight in to my latest adventures throughout the year. My blog boasts many popular features, including a monthly Throwback Thursday, Top 5 Things to do in... and My Week Ahead. My blog has grown steadily since it was created less than a year ago, with hundreds of new followers, including over 43,000 on my Trip Advisor account, and an increased social media presence. I am extremely excited about the prospect of growing my blog even further and cannot wait to share my future adventures with all my readers.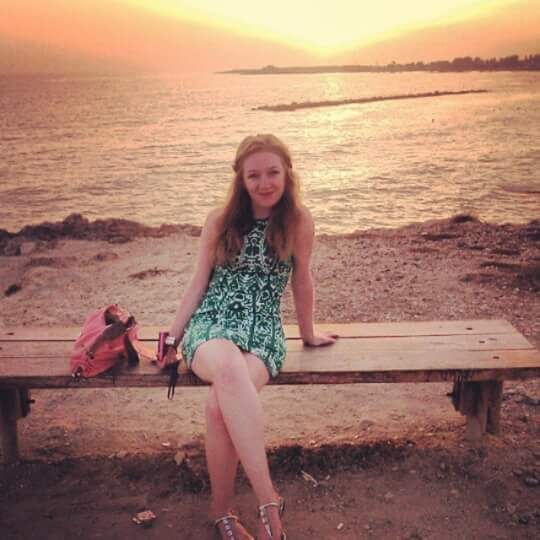 2. Are you a light packer or an over packer, what's the one thing you won't leave the house without?
This ones easy, I am most definitely an over packer and always get told off by friends/family I'm traveling with as I constantly pack more than I need! I find it so hard to get rid of things from my suitcase, I deliberate over every outfit and I'm always thinking 'that could come in handy' even if I'm only referring to an extra pair of shoes! I couldn't leave the house without my phone as it's vital for me to keep in contact with people, and for taking those all important selfies whenever I'm out and about!
3. Do you plan trips or just go with the flow?
I'm very much a planner and often itinerise my trips, especially if I'm going on a city break and only have a few days to squeeze in the sights. I use Trip Advisor every time I go away to book my accommodation and to research local attractions and restaurants - I'm an avid reviewer and won't plan my trips without it! I do think an element of spontaneity is good though, and there are times where I've bitten the bullet and booked last minute holidays although I've still always checked out the hotel reviews first!
4. Where has been your favourite place to visit to date?
My all time favourite place that I've visited to date would have to be the beautiful harbour resort of Paphos in Cyprus. There's so much to do and the place has such a buzz about it. From jeep safaris and boat trips to horse riding and wine tasting, there really is something for everyone. The resort is situated around Paphos Castle and Harbour, so everything is all in one place. There are tonnes of souvenir shops, bars, cafe's and restaurants so you're never stuck for something to do. It's well worth visiting Paphos Castle and having a wander round as the views over the harbour from the top are truly stunning. Don't forget to watch the sun go down over the sea- it's truly beautiful!
5. Is there anywhere you don't want to go?
Thailand isn't somewhere I'd fancy going, I've just always found it to be quite a scary place and I think I'd feel quite intimidated. Although it looks like paradise and I've heard it's an amazing holiday destination, I just wouldn't feel safe with all the crime that's reported on the news from time to time.
6. What is the most important item on your "Bucket List", or if you don't have one what one place or thing don't you want to miss out?
I'm currently trying to write a bucket list and am adding things day by day but, for me, my biggest ambition is to take a road trip across the East Coast of America. I've never been to the states before and have always wanted to visit many of the iconic landmarks. The highlights would be a visit to The Grand Canyon or to see a show in Las Vegas, and I'd love to spend time exploring San Franciso, LA and California. I'm trying to plan this trip for next summer, but I need to see how my savings are looking first!
7. What is the best experience you've had whilst travelling?
The best experience I've ever had whilst travelling was climbing to the top of the Eiffel Tower in Paris. I set off at dusk while it was still light, but by the time I climbed to the top it was pitch black and the views across the whole city lit up at night were absolutely breathtaking. The tower lights up and sparkles for a few minutes on the hour every hour after 7pm, and it sparkled once whilst I was descending and I saw it again from the ground later on in the evening. Paris is such a beautiful and romantic city and The Eiffel Tower is a must see attraction when visiting.
8. What tip would you give to other traveller's?
Similar to what I talked about in my answer to question 3, I'd recommend that other travellers look at hotel, attraction and restaurant reviews on places like Trip Advisor before they book so they know what to expect when they reach their destination. There's nothing worse than turning up and being disappointed with your hotel in terms of decor, cleanliness or location, and it can get your trip off to a really bad start! Do your research and plan ahead so you know what to expect from all aspects of your upcoming trip.
9. If you had to choose one place to live forever, where would it be and why?
London, England is the place I want to live in for a long time, I fell in love with the capital city when I first visited as a child and have been returning year after year ever since. There's so many famous landmarks and there's so much history that I'm just enthralled by everything the city has to offer. If I can make my dream of working and living in London a reality then I'll feel as if I've made it in life as it's something I've always wanted to do! Although I've been brought up in the beautiful Oxfordshire countryside, I'm a city girl at heart and the bright lights are calling my name!
10. What's next for you...
I've got lots of exciting things on the horizon at the moment; I've got family holidays booked for the rest of this year, I'm planning my California summer for next year and have just booked my first ever travel conference event: TBEX Europe 2016 which is in Stockholm, Sweden! Also, my blog turns one on 27th May so I'll be celebrating with a special birthday blog post.. Watch this space!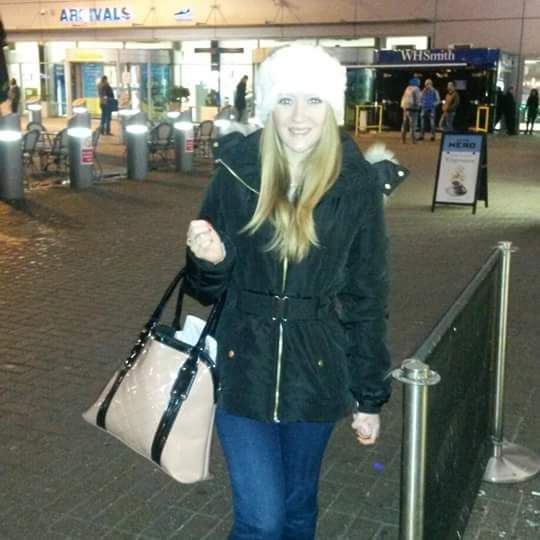 Jessica can be found around the internet at:
Blog
Journeys with Jessica
Facebook
www.facebook.com/journeyswithjessica
Twitter
@jessica16_x
Instagram
@jessica16_x