Traveller Tuesday with Mel of If You Wanna Go, Just Go
Each Tuesday from now on I'll be hosting interviews with other travel bloggers, to help you discover more blogs and even more inspiration to travel. If you want to be part of this series please contact me.
1.

For those who don't know you, introduce yourself and your blog
I'm a scruffy, spontaneous, make-up hating, mango-loving, fitness-craved and adventure-driven serial sessonaire; happiest hiking mountains or trying to kite-surf. Originally British, but now the proud owner of an Aussie twang, I have been living nomadically (and writing about it!) for four years. I started travelling full time when I finished my degree and discovered the wonderful world of global season work… that is, I discovered it was possible to literally work your way around the world. Not only was it possible, it was also an incredibly satisfying and exciting lifestyle! My blog documents this mission to 'work the world', and I aim to inspire readers with practical advice, whilst weaving a fun narrative detailing the various ups and downs of my alternative lifestyle. Read more here.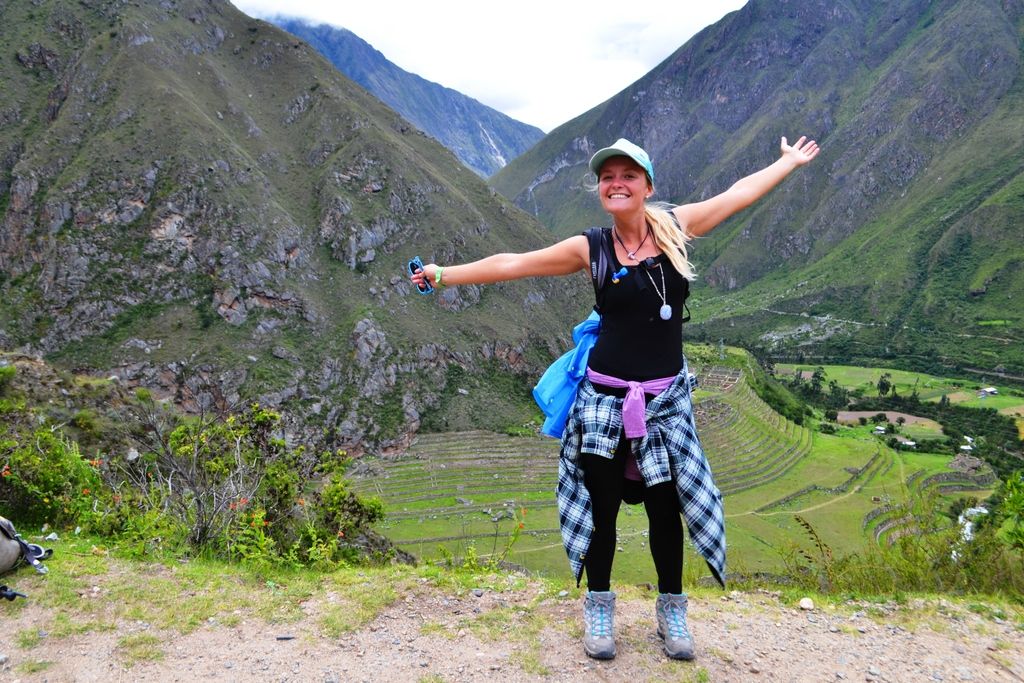 I have a fondness for tropical climates, and a predilection for doing things on the spur of the moment… So these days I travel light. Bikinis don't take up much room, and I would hate to be held back by cumbersome luggage. I never leave home without… a sense of adventure!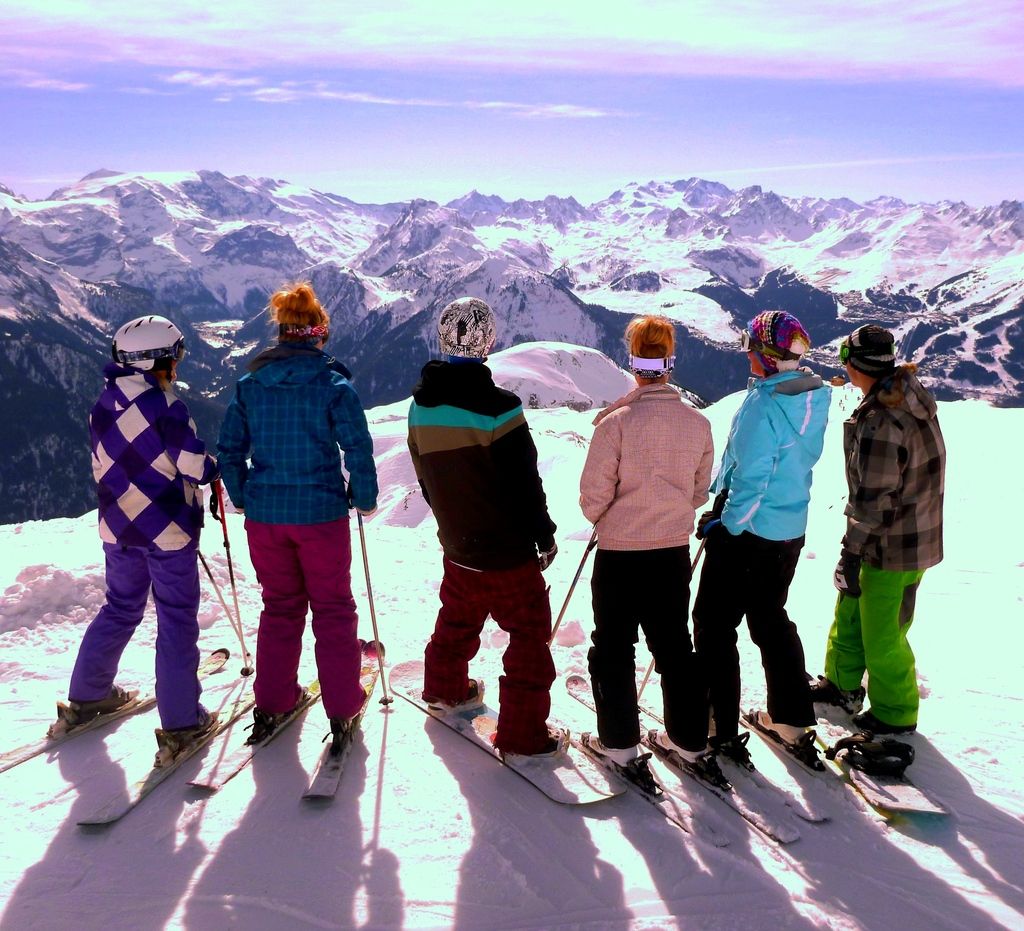 3.

Do you plan trips or just go with the flow?
I actually am a huge nerd, and I love researching things before I go away to get myself all excited. However, to actually commit to anything is slightly terrifying for me. I like to have options and assess things at ground level. So I lock in the big components when the price is right (like flights or major tours), or I lock in the obligatory first two nights if the location necessitates it… and then the rest I leave to the universe and my 'in the moment' instincts.
4.

Where has been your favourite place to visit to date?
There is this tiny set of tropical paradise islands in the middle of the Indian Ocean, Cocos Keeling Islands. I can't even begin to describe the white sand and turquoise waters, and the best part is they're kind of a secret. Just 100 people lived on my island, but most are uninhabited. Technically a part of Australia (with a strong Malaysian culture) I lived there for three months- braless, barefoot, make-up less and tanned a deep mahogany. I learnt to kite surf, I worked in the only bar on the island, I volunteered at an organic farm, and I even fell in love.
A year later, I still have a Cocos sea shell tied round my neck. The islands will always have my heart.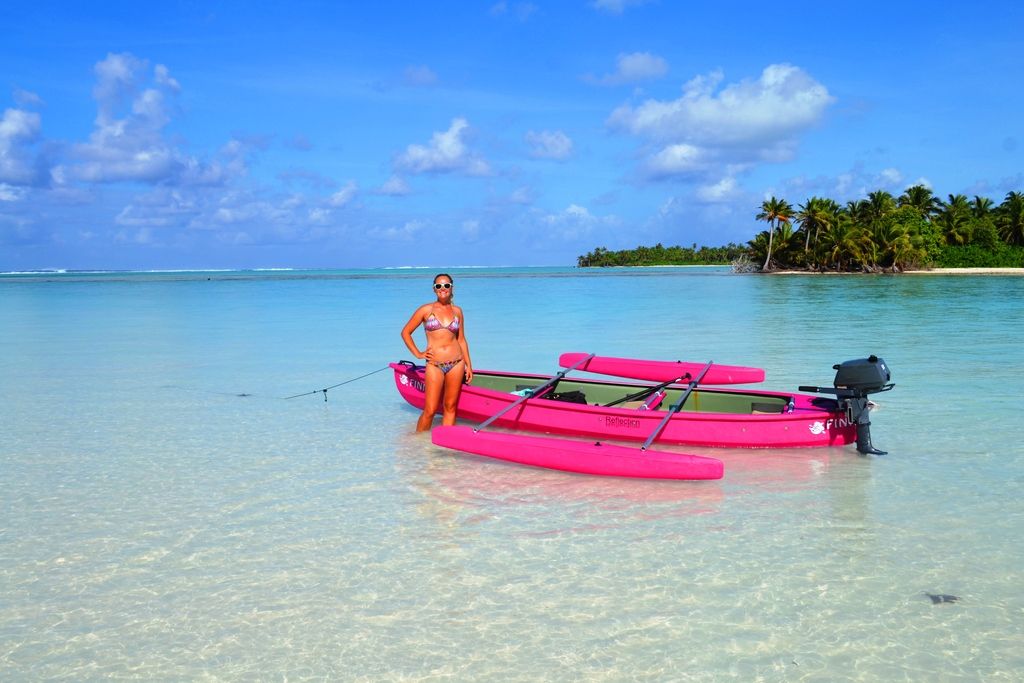 5.

Is there anywhere you don't want to go?
Cultures that don't see women as equal are not appealing to me. I want to live somewhere I am free to be myself- to run 10k through forests, or explore an empty beach, or surf at sunrise- without any fear. Where the laws and customs do not belittle or endanger women. Where I can hike alone. Or go out after dark. Unfortunately, there are countries where this is unthinkable, where women will always be treated appallingly. And I can't pretend that doesn't anger me. So why would I go?
Yes, travel is about adapting yourself for that culture, and being respectful to their laws and customs. But where do we draw the line? How much of ourselves do we sacrifice to fit in?
It is about weighing up what you are chasing and what you are willing to sacrifice. Right now I am chasing lots of time alone in nature- running, hiking, exploring; and I am NOT willing to give up my independence for anything.
6.

W

hat is the most important item on your "Bucket List", or if you don't have one what one place or thing don't you want to miss out?
My big items are Antarctica and Everest base camp… I also have this crazy dream of walking from Canada to Mexico. It's all about challenges and journeys for me, and I plan to do a lot of trekking the next few years.
7.

W

hat is the best experience you've had whilst traveling?
This is really tough. I'll give you two categories instead: people and nature. My best memories always involve the most incredible people and surprise encounters, and my most beautiful memories tend to be courtesy of Mother Nature: aka the greatest show on earth. Give me both, and it's heaven on earth.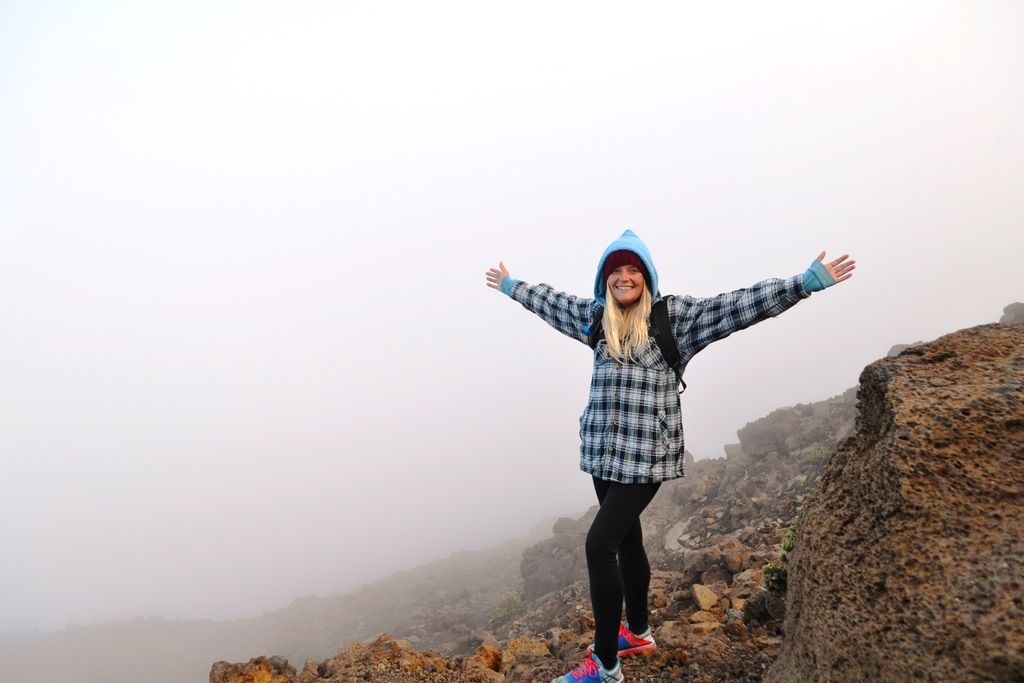 8.

W

hat tip would you give other traveller's?
Own it. Whatever your passion, whatever you are doing or working on, wherever you are going or striving to go… Own it. Make it awesome. Do it with conviction.
This is your life. Mine is an enormous tangent, a huge deviation away from what society tells me I should be doing… but as the years roll on, I know it is right for me. 100%. So I have stopped apologising for following my wanderlust. I have made myself an expert of it, instead; a proud ambassador for 'lifestyle before career'. As I sit on beaches around the world, I couldn't give a hoot if some people think I need to get a 'real job'. This is my life, and I take ownership for my choices.
Make your life yours. Make your travels yours. Stop downplaying you dreams, and OWN THEM.
Also, earplugs. Definitely pack earplugs.
9.

If you had to choose one place to live forever, where would it be and why?
My first love. Beautiful, beguiling, beachy, Australia. I recently lived there for 15 months, cruising around the outback in my 4wd, living on a tropical island, working whatever jobs I could find all across her dazzling vastness… and she captured my heart. Why? Gosh, which reason would you like… the sunshine, the outdoor life, the people, the incredible wages, the casual culture, the natural beauty, the space, the road-trips, the tropical islands, the hiking, the kiting, the surfing… ? I can't even begin to convey my love for this hugely diverse and varied country. Home.
In a couple of weeks I'm moving to Thailand. After four years of blogging, it's time to up my writing game and devote myself fully to my passion. So I'm taking a few months out to work full time on my blog and freelance writing. I have never been before, and I have no idea what will happen or where I'll stay, or if it will work out at all. But risks define us… I live for such challenges!!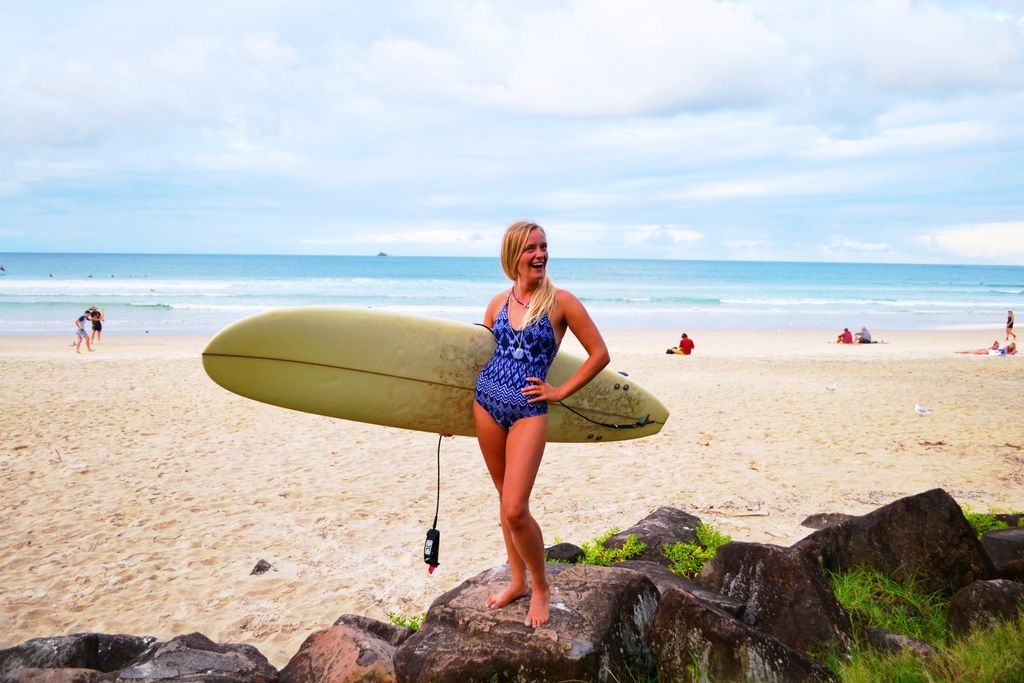 Mel can be found around the internet at:
If You Wanna Go, Just Go
Facebook
Twitter
Pinterest
G+
Instagram